This fabulous Frankenweenie Cake was made by Sprinkle Bakes. Heather did a fantastic job using nothing but black, white, and grey. Her figure of Sparky is terrific.
Make sure you follow the link to Heather's site. She has written up wonderful step by step instructions on how to recreate this awesome cake.
Here are some close-ups of this cool cake: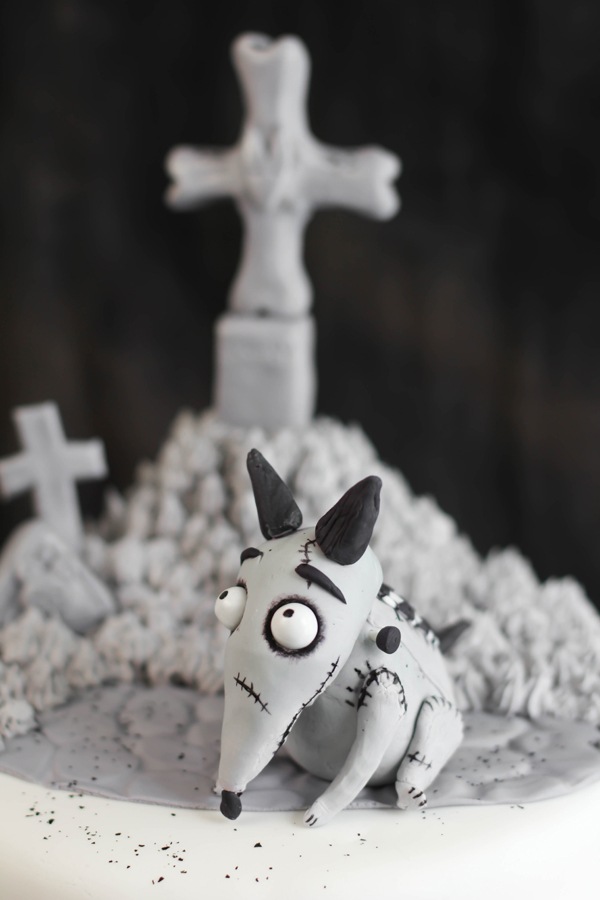 The inside of the cake is Frankenweenie green! It looks amazing against the black, white, and grey.