I love the Haunted Mansion. One of my favorite effects involves the portrait of Master Gracey above the fireplace. In the portrait, Master Gracey ages until he is a skeleton. The amazing Dan Szczepansk recreated this for the 3rd Annual Tribute to the Haunted Mansion. The picture above is Dan's version of the portrait of Master Gracey.
Turn this Haunted Mansion pumpkin carving around and you'll see…
…the skeleton of Master Gracey.
Here are two more pictures of this awesome haunted mansion pumpkin carving: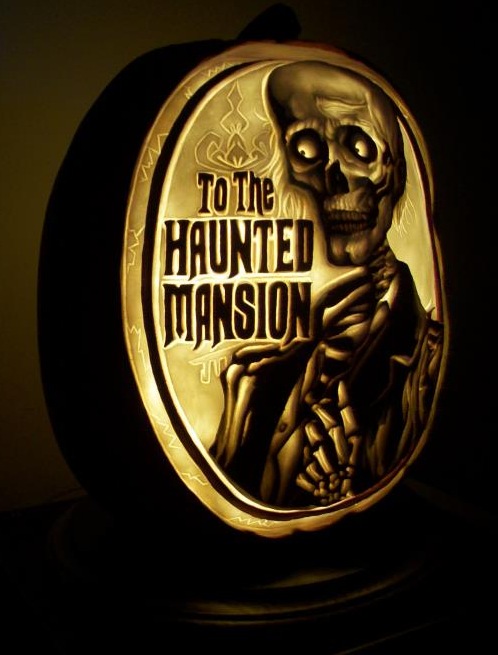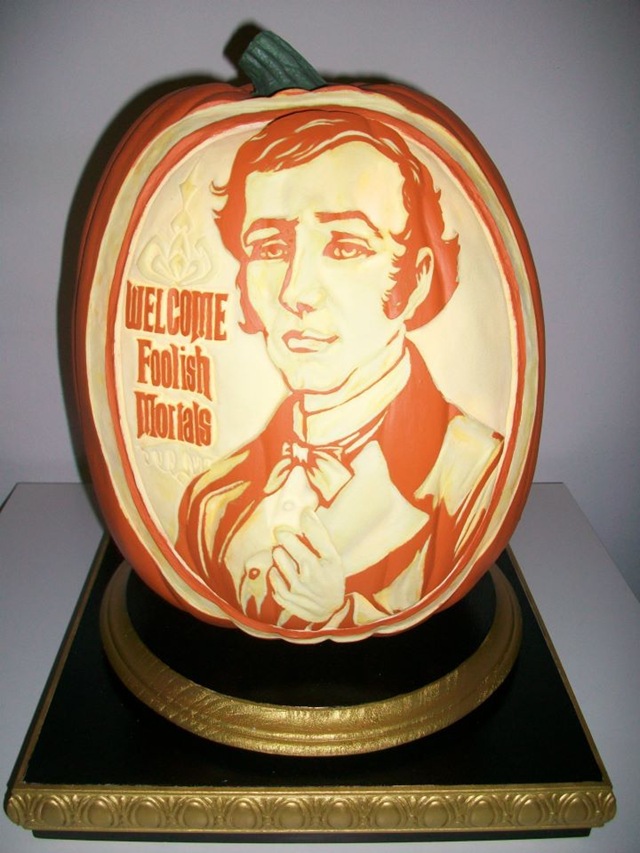 Moreover, please check out these Spooktacular Pumpkins.
For more spooky treats, check out these Disney Haunted Mansion Cakes, Cookies and Pumpkin Carvings.