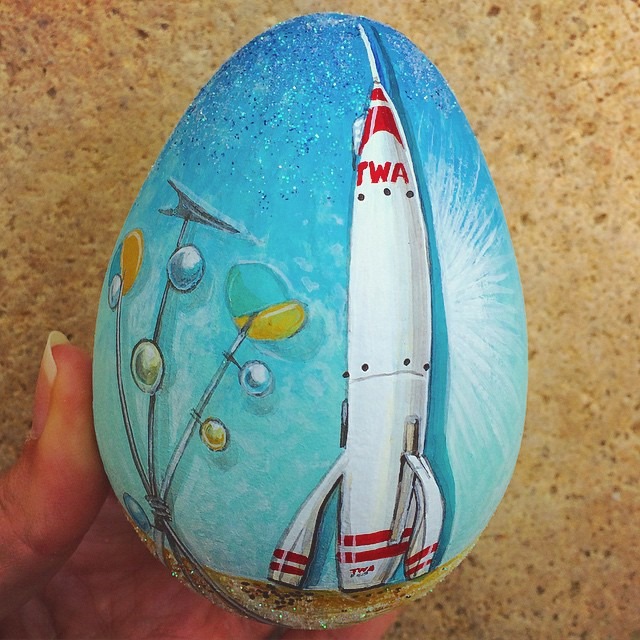 Bridget McCarty is an amazing artist who creates stunning Easter Eggs and painted pumpkins for Disneyland. This afternoon, I'm spotlighting some of her awesome eggs featuring Disneyland rides and attractions
This first egg is the TWA Astroliner from the old Rocket To The Moon Ride. Unfortunately, by the time of my first Disneyland trip, this ride was long gone. I love the fact that Bridget made an egg of a vintage Disneyland ride.
The Cheshire Cat riding the Mad Tea Party.
I've never been fortunate enough to go to Club 33 and unfortunately, I doubt I ever will.
I'll conclude our brief trip to Disneyland with two eggs from my husband's favorite ride.
Hurry back…Be sure to visit Between the Pages again tomorrow, we'll be featuring more awesome Easter Eggs. We're dying to have you…hurry back, hurry back.