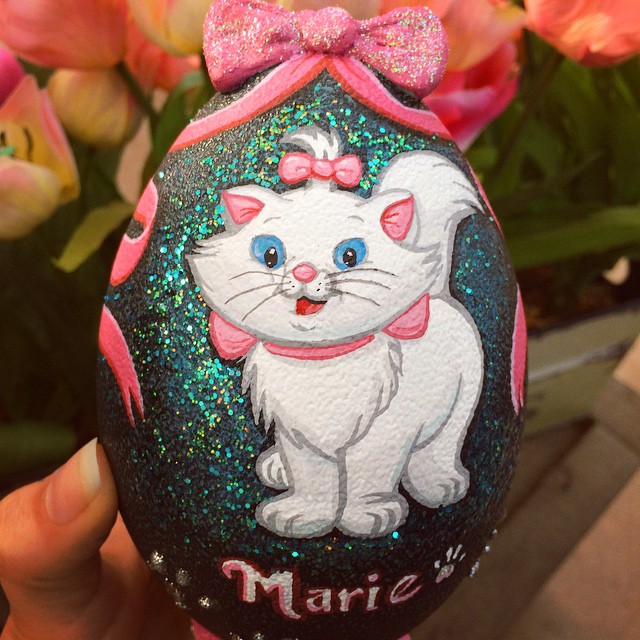 These Wonderful Disney Movie Easter eggs were made by Bridget McCarty.
These Marvelous Disney Movie Easter Eggs feature Marie from Aristocats, Bullseye from Toy Story 2, the Cheshire Cat from Alice in Wonderland, Roger and Jessica Rabbit from Who Framed Roger Rabbit?, Remi from Ratatouille, and Olaf from Frozen.
This first egg features Marie from Aristocats. She is wearing a pink bow and there's a matching pink bow at the top of the egg.
I love the song Everybody Wants to be a Cat from that movie.
This Bullseye Easter egg has a brown background. This reminds me of Woody's song in Toy Story – You've got a Friend in Me.
I like the scene toward the end of Toy Story 2 where Bullseye helps rescue Jesse and Woody from the airplane headed to Japan.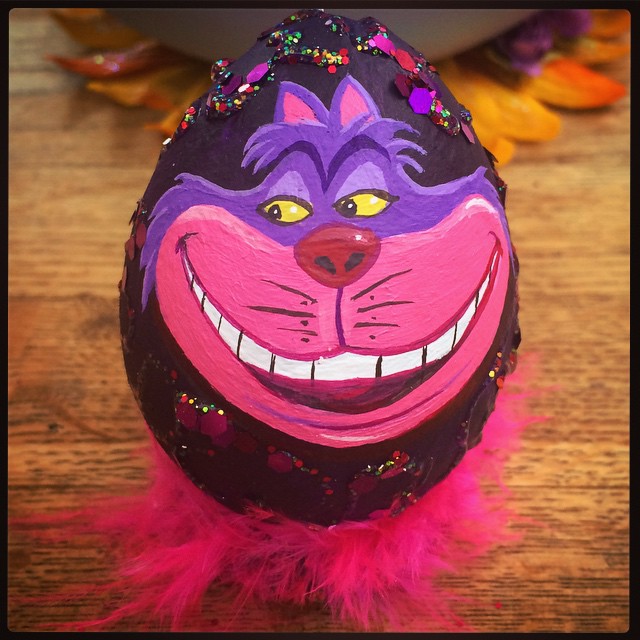 This purple egg has a picture of the smiling Cheshire Cat on the side.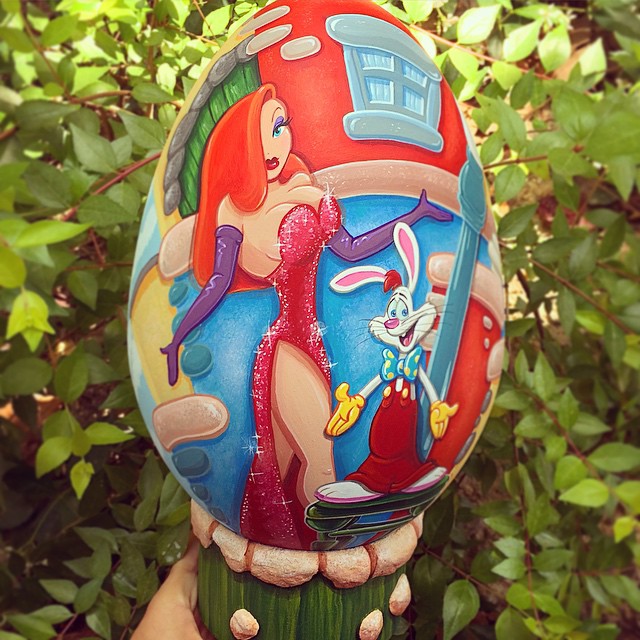 This Jessica and Roger Rabbit Easter egg is 8 inches tall. Disney did a great job having live people and cartoon characters interact together in Who Framed Roger Rabbit?
Roger still needs finishing touches in this picture.
Here's an in-progress shot of Jessica Rabbit.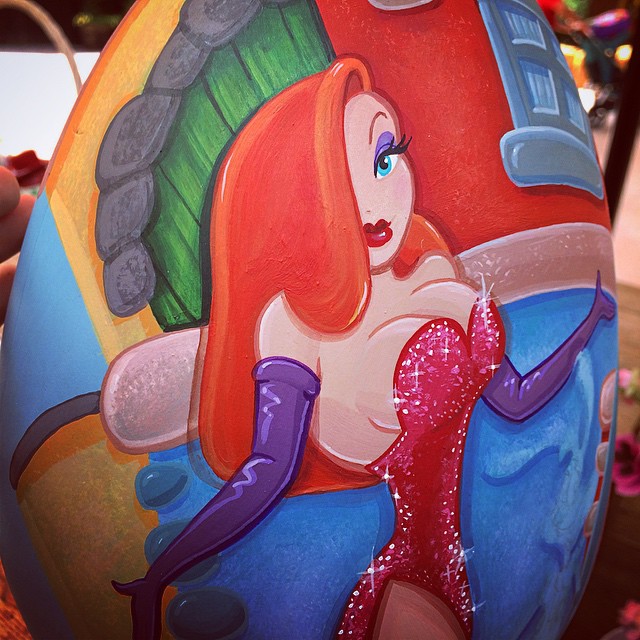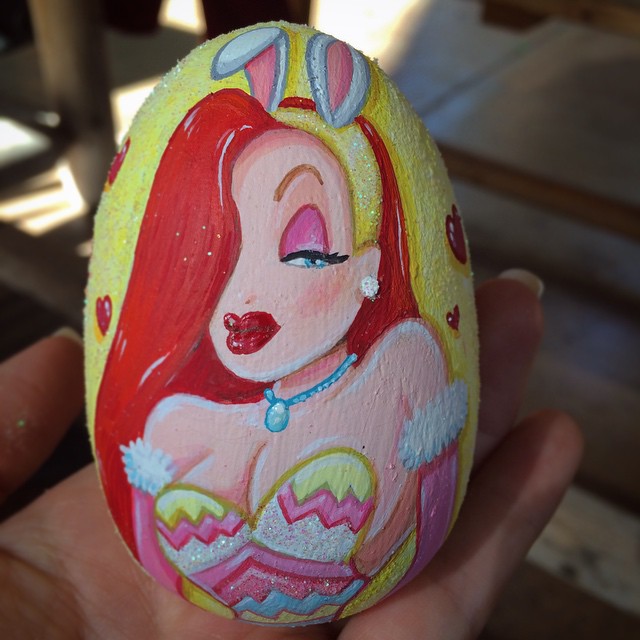 Another Jessica Rabbit Easter egg.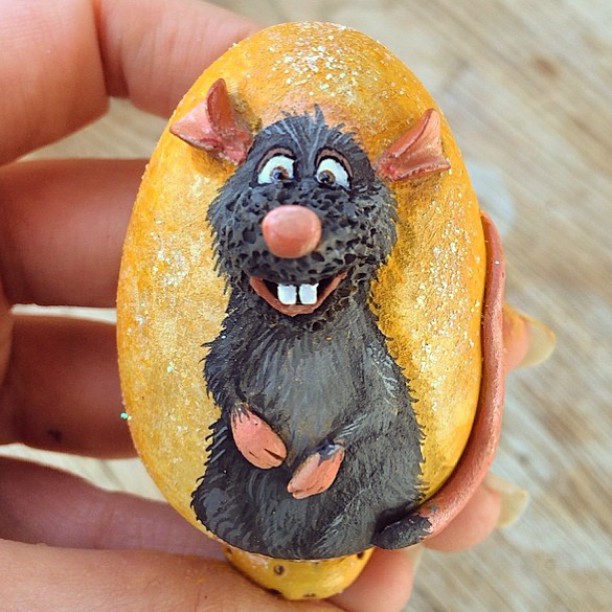 A Remi Easter egg from Ratatouille. I thought Remi made a great little chef.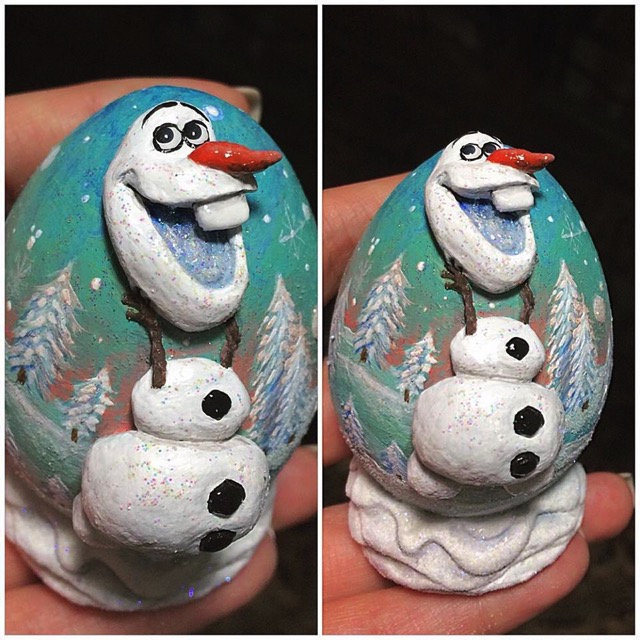 Last, but not least, is an Olaf Easter egg from Frozen. The egg has a painting of a wintery background fit for a snowman. Olaf is three-dimensional on the side of the egg.