These spectacular Spider-Man 3rd Birthday Cookies were made by Creative Confections by Shannon. I really like how how much texture each cookie has and Shannon's use of dynamic colors. They make these cookies really stand out.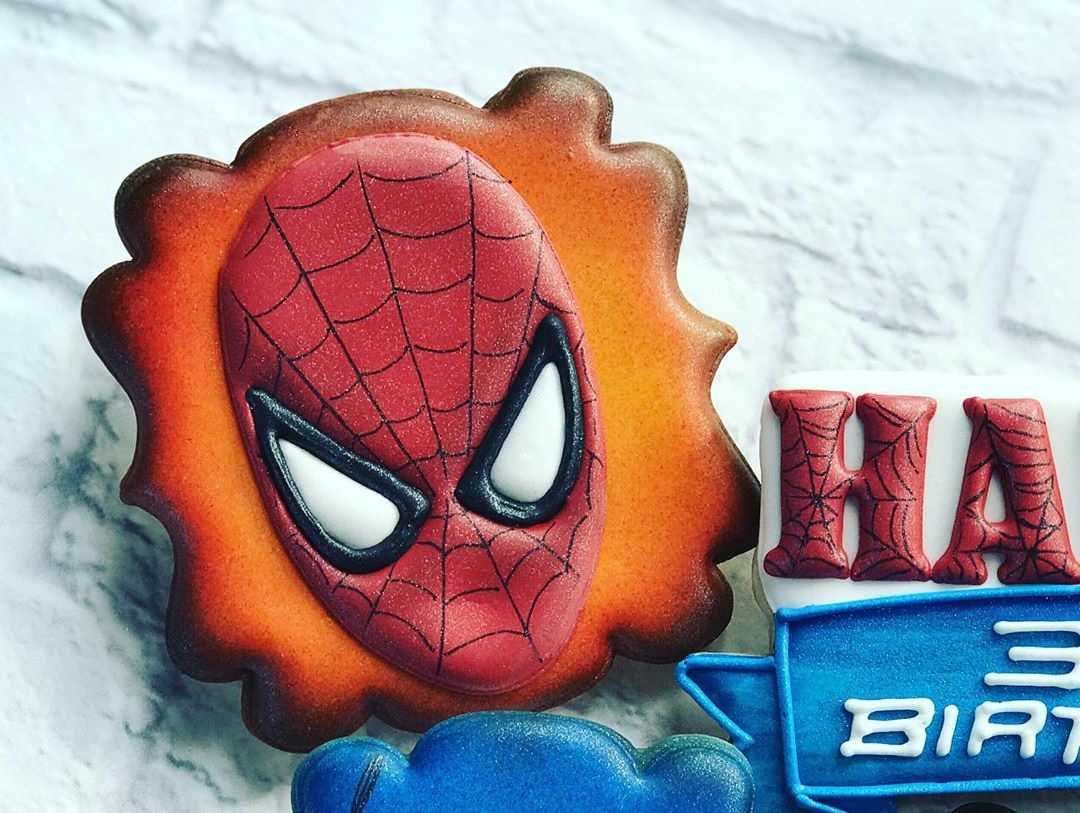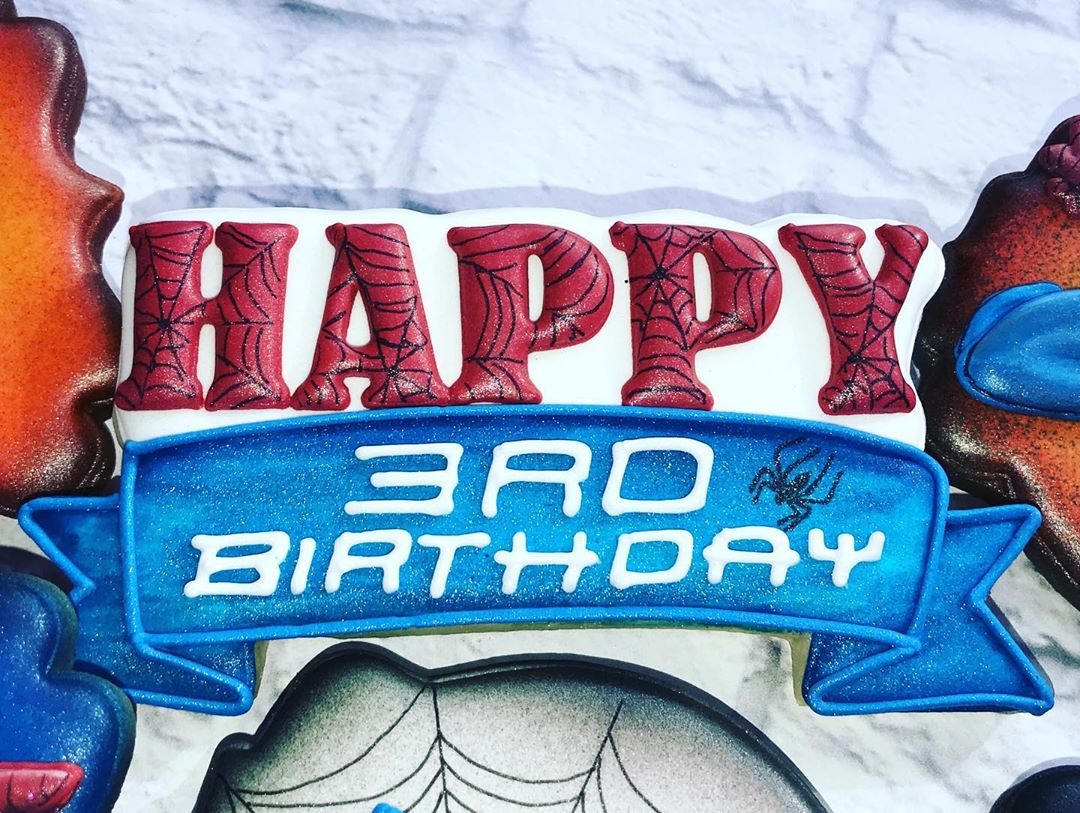 This Happy Birthday Cookie uses the same colors as Spidey's costume. The word happy is red with black webbing, while the 3rd birthday banner is blue with a spider on it.
Shannon's use of forced perspective and texture are wonderful. This cookie really looks like Spider-Man's hand is in front of him while his other hand is behind him.