During this global pandemic, MADL créations switched to teaching private masterclasses online. For these classes, they created four Disney Villain cakes. Each is absolutely stunning. The detail on the coral underneath Ursula is simply amazing. It is one of the most creative uses I've ever seen for a geode cake.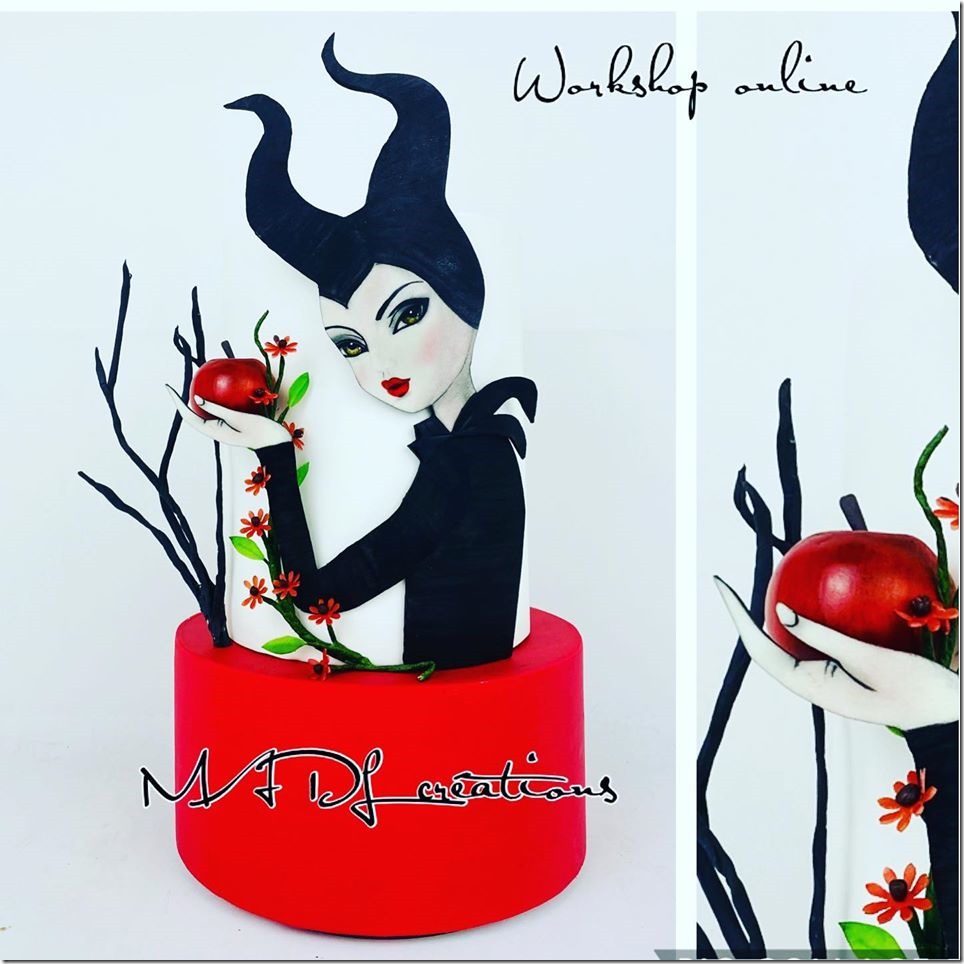 I love the character design of Maleficent. She looks younger then you usually see her. My favorite part of this cake is plants. Notice that the branch which is blooming is painted. But the second branch is 3-D and growing up form the bottom tier. That is such a neat visual effect.
What's black, and white and red all over? This stunning Cruella de Vil cake! Having the tiers sold red with Dalmation fur wrapping around it is a such a great idea. I also really like the center image of Cruella. While all four cakes in this set are stunning, this is my favorite of the bunch.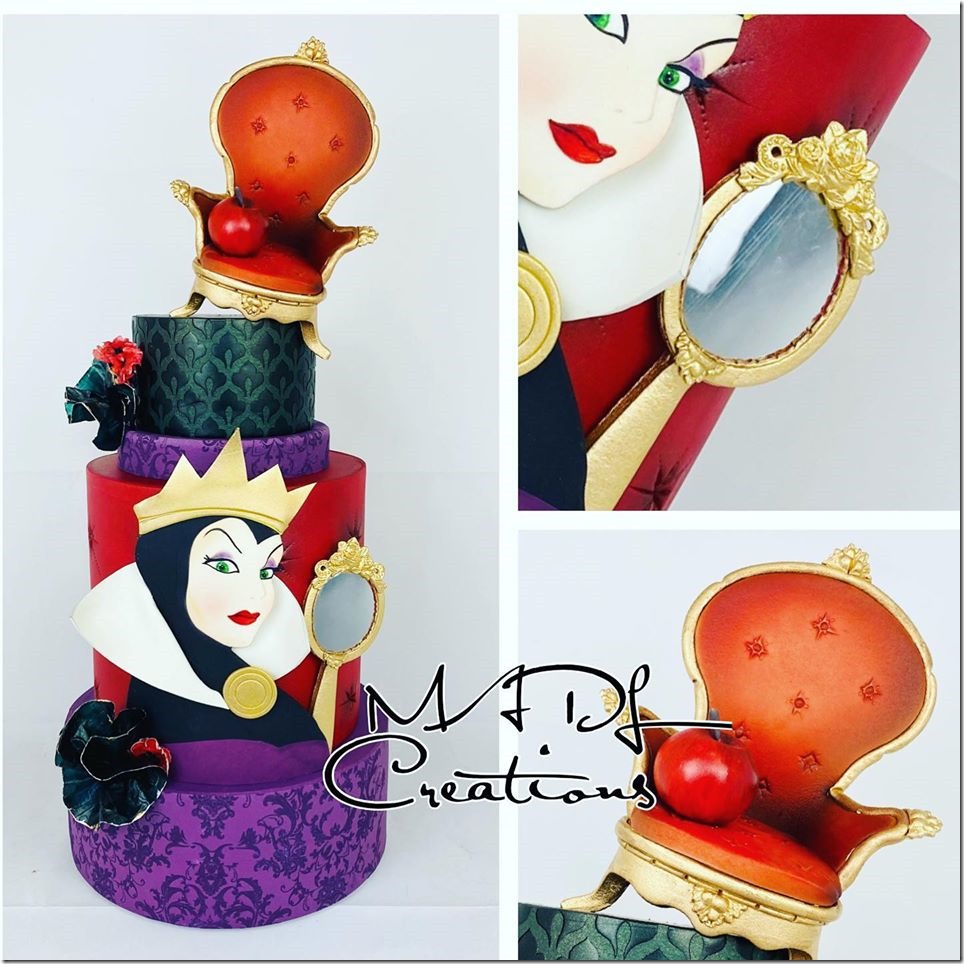 Last but not least is the Evil Queen. This Queen is in the middle with a mirror. On top is her throne with an apple on it. I love the metaphor of her throne about to topple because her rule and life are both about to end. I really like the wall paper used on some of the tiers. The bottom wallpaper would look perfect in the Haunted Mansion.
Looking for more Disney Villain treats?