This absolutely adorable cookie was made by Denise from Cookie Project Qatar. I really like the idea of Pooh and friends clowning around while taking a selfie.
Here is Denise's video on how she made this cute cookie.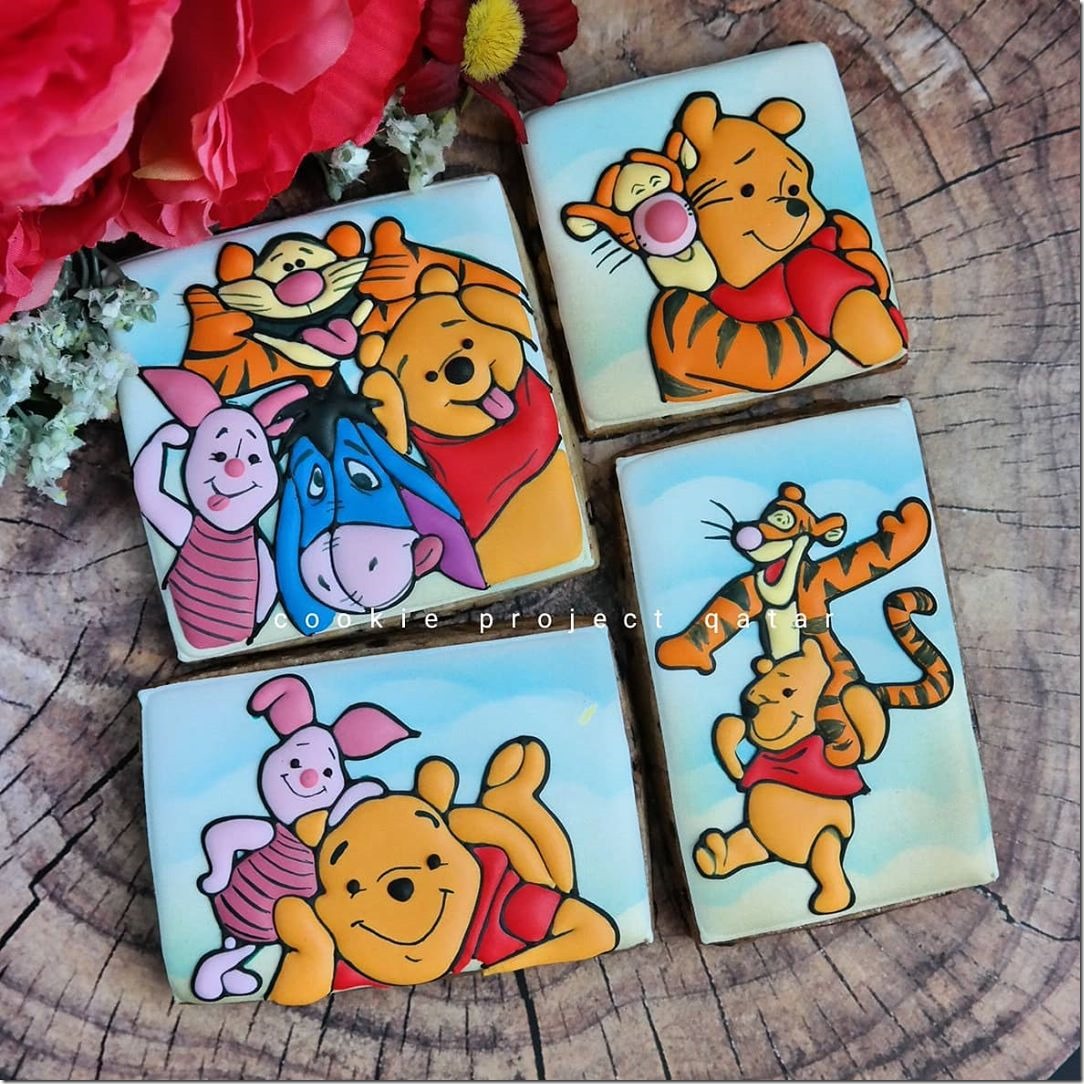 Here is the complete set of cookies. Denise's facial expressions on the characters is terrific.
Also, check out these wonderful Winnie The Pooh Cakes and Cookies.