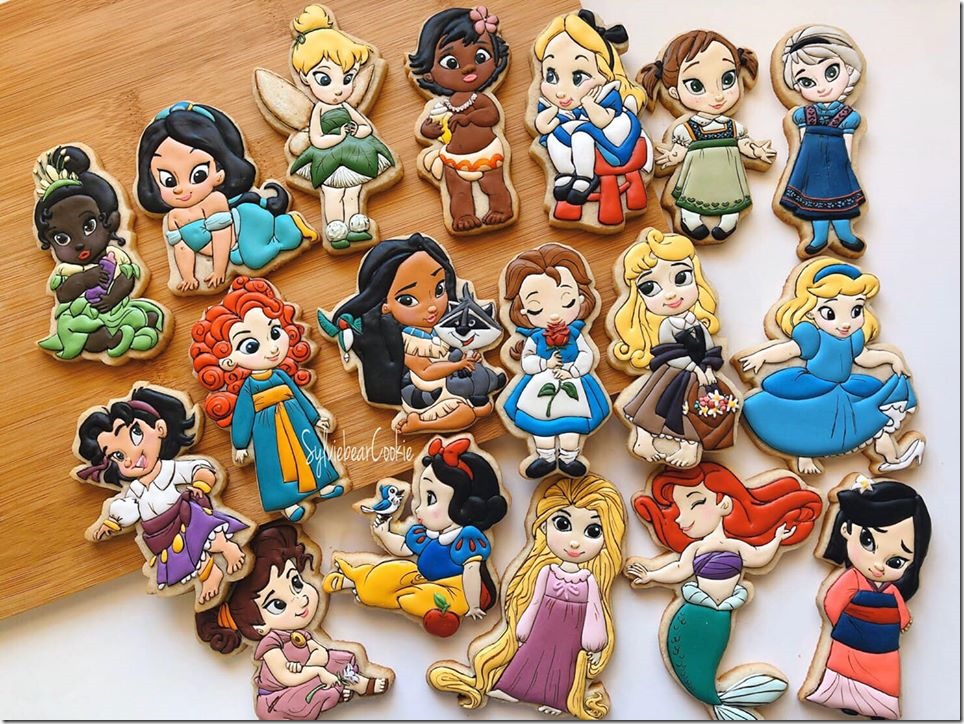 Like everyone else, the amazing Miyuki from Sylvie Bear Cookie is getting restless during lockdown, so she created this stunning set of Baby Disney Princess Cookies just for fun. The figures are based on the Disney Animator Collection Dolls.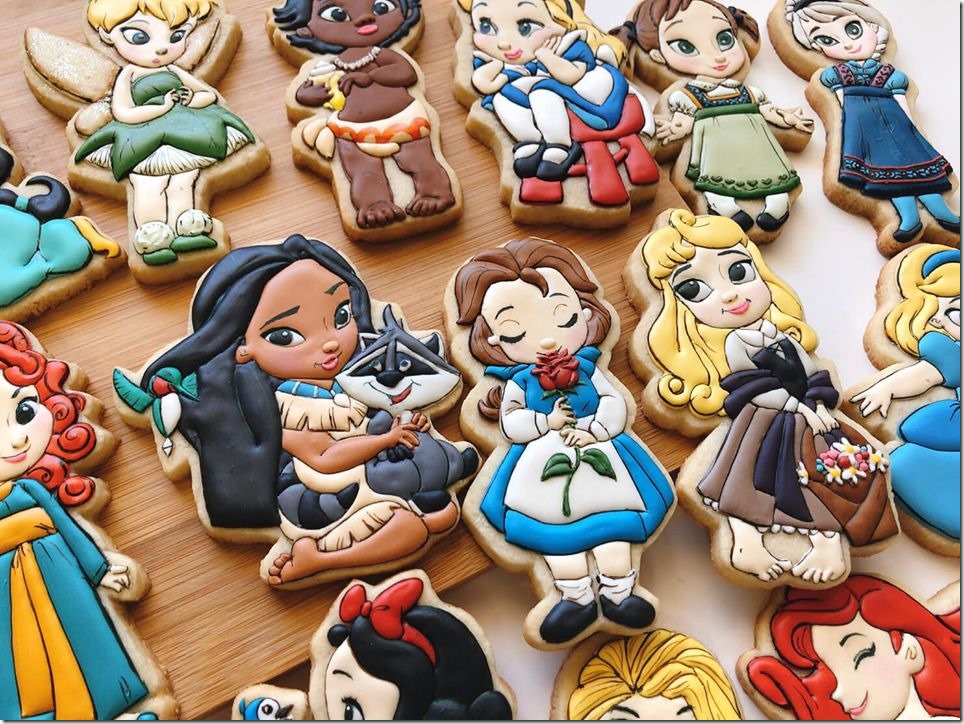 Here is Pocahontas holding Meeko, Belle smelling a rose, and Aurora with a basket of flowers.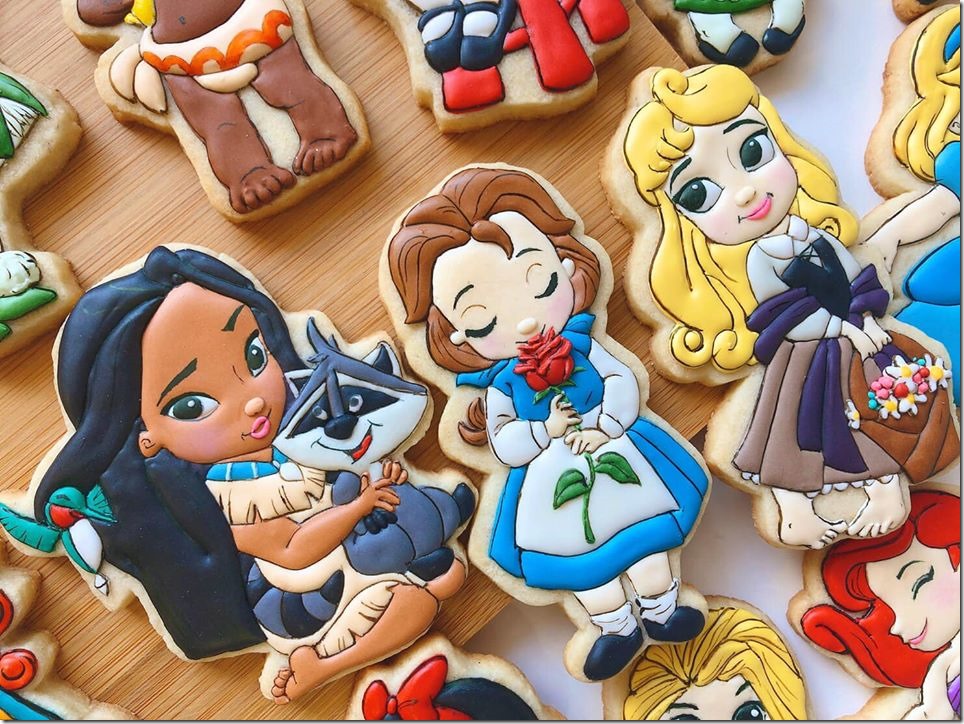 A closer view of the same trio. The detail on each character is absolutely perfect.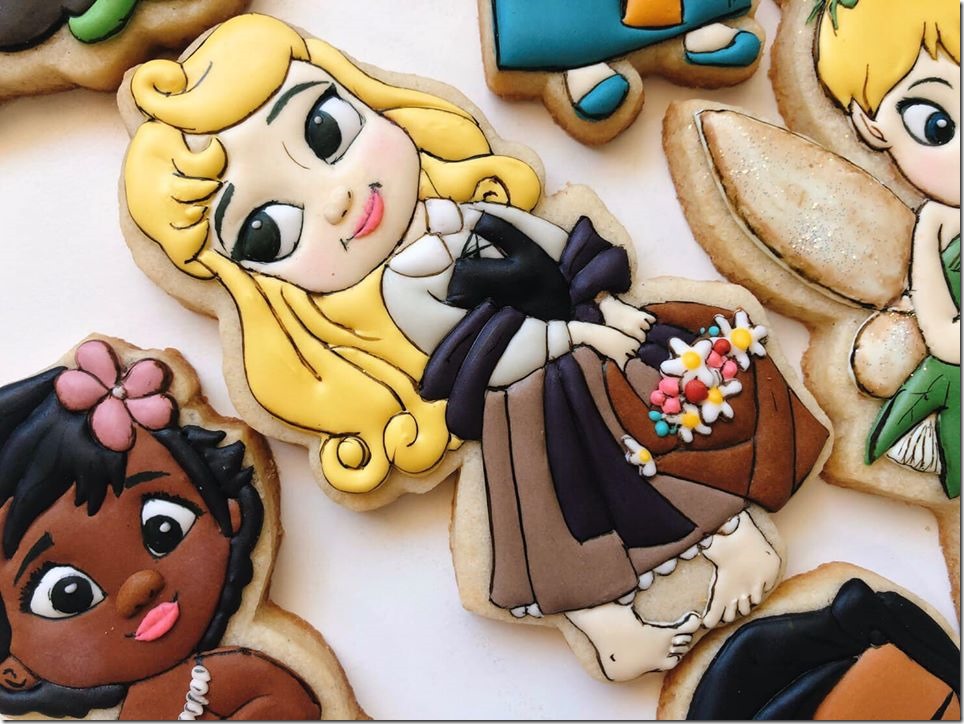 Aurora again. You can see part of Baby Moana in this picture as well.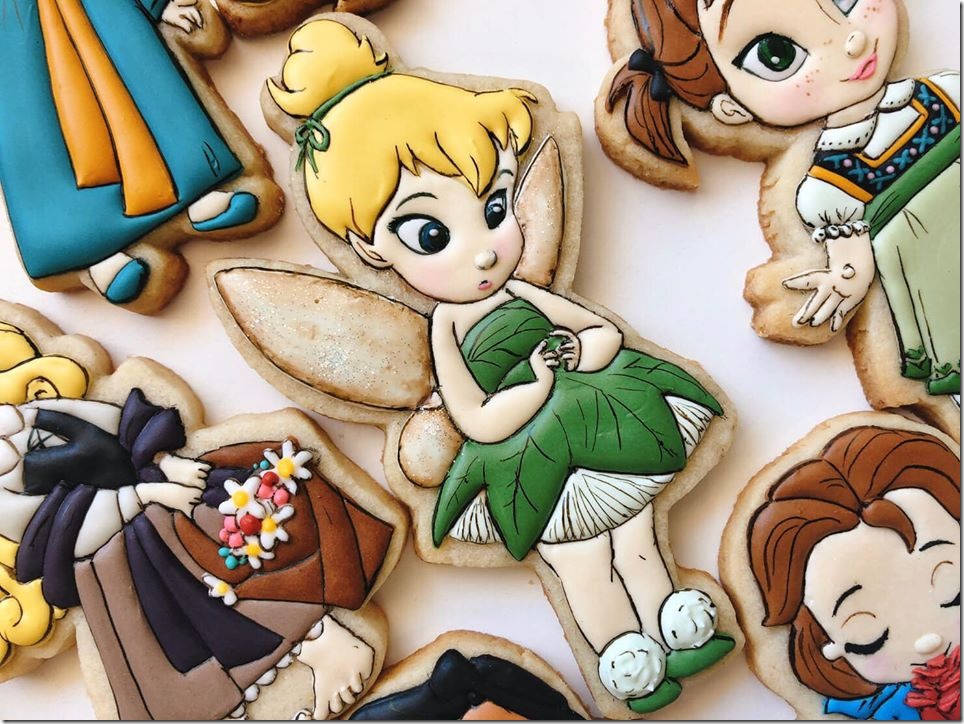 Baby Tinker Bell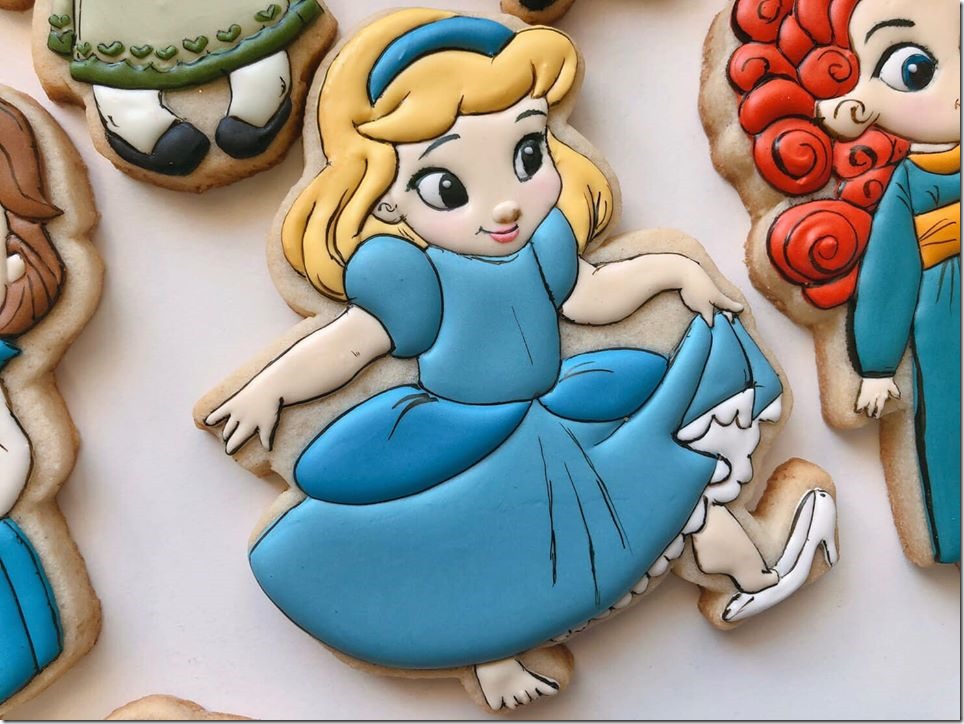 Baby Cinderella's foot is too small for the glass slipper.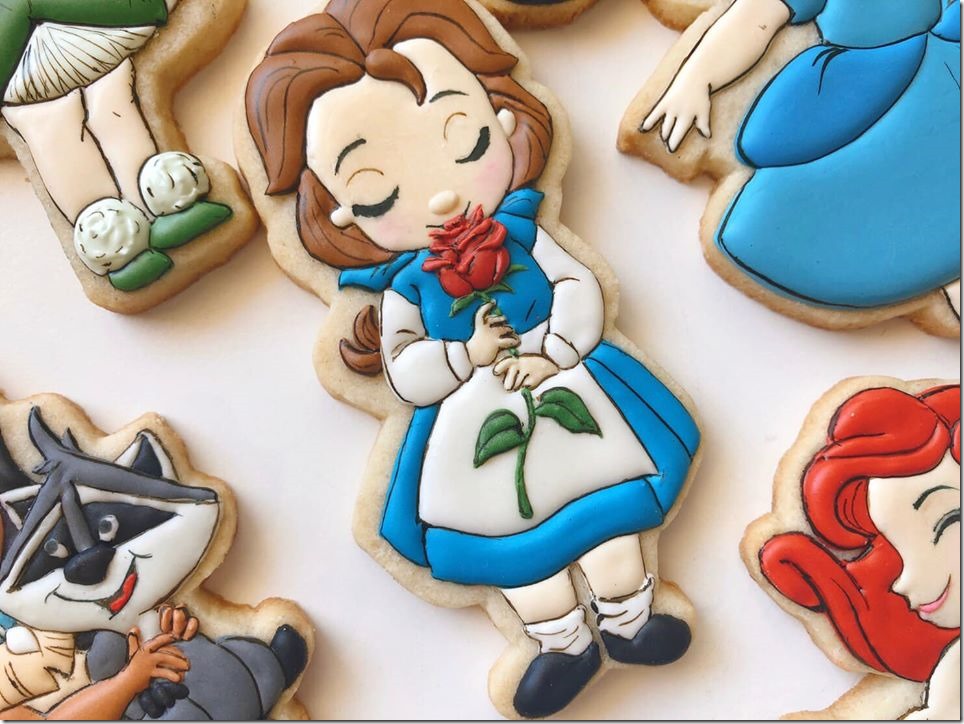 Belle
Anna and Elsa
Alice sitting on a stool. You can see a part of Mulan in this picture as well.
Snow White with a bluebird and an apple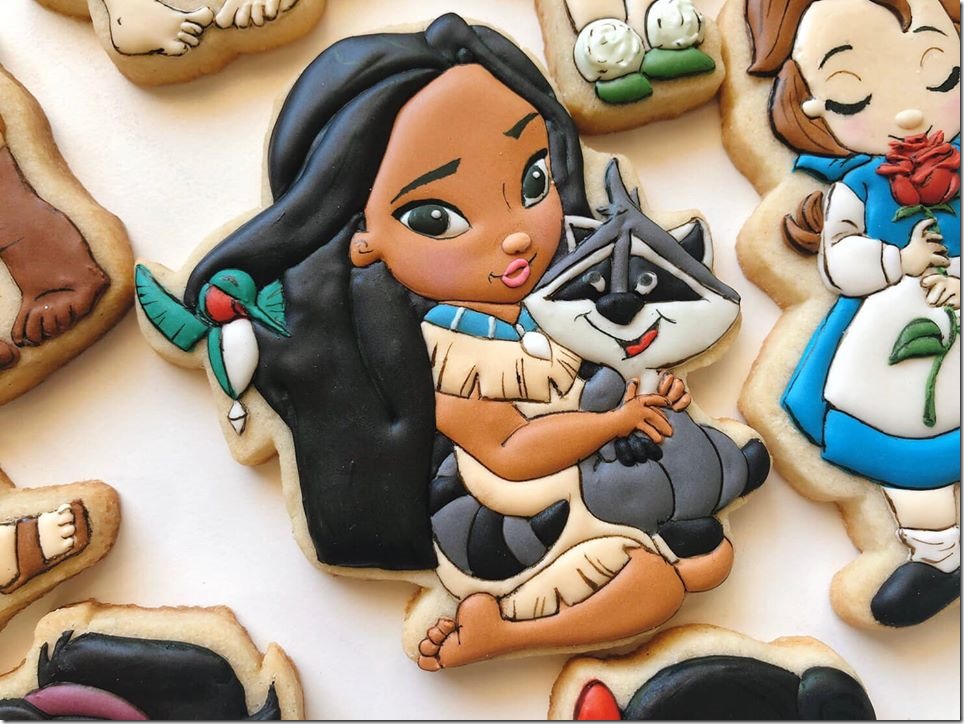 Pocahontas and Meeko. Flit is flying beside Pocahontas.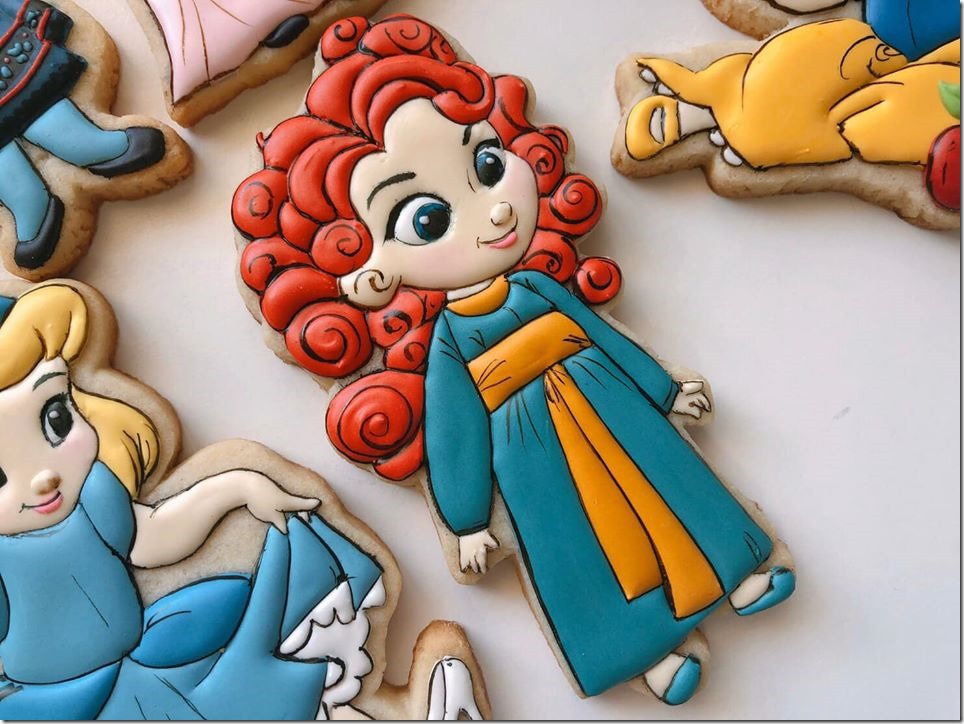 Merida
Megara and Esmeralda