And we're back with another amazing Cookie Bouquet made by Art U studio in Taipei, Taiwan. This Minion themed bouquet was created to celebrate a birthday.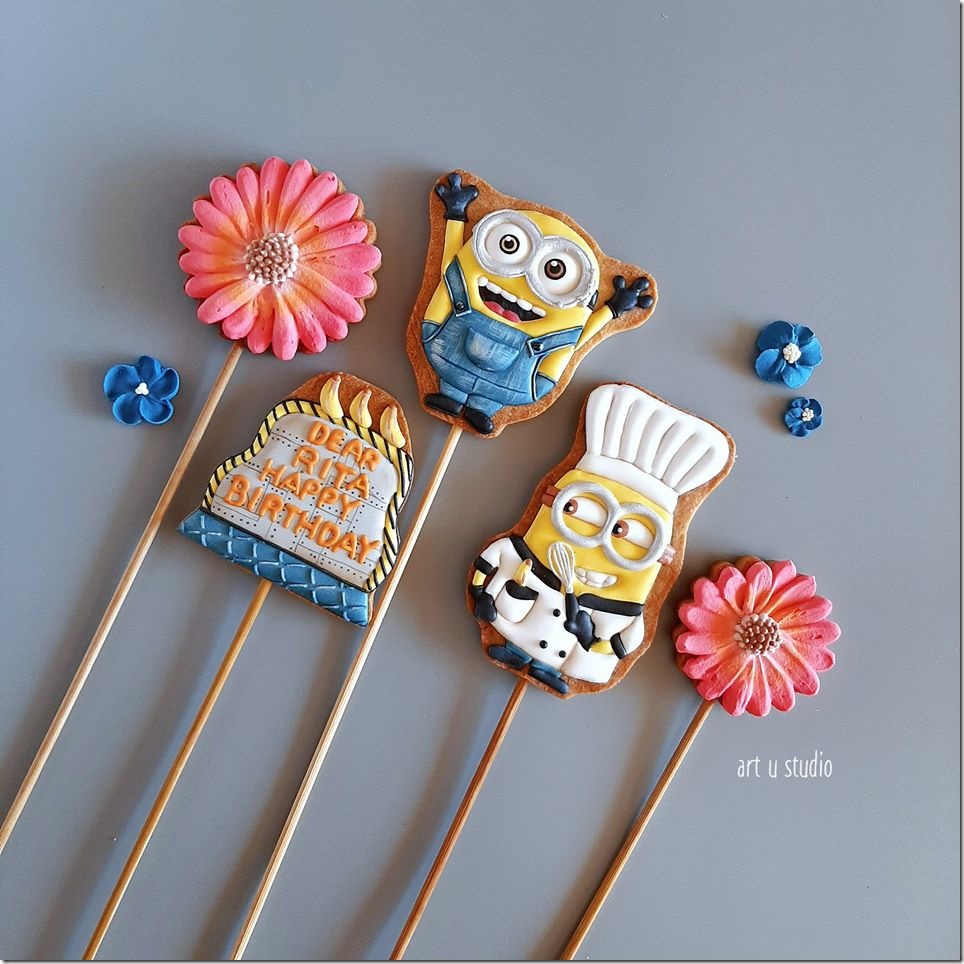 These cookies are so cute!!! There are flowers, a birthday cake with whole bananas on it, the Minion chef who made the cake, and a Minion who is ready to party.
I absolutely adore these bouquets. This birthday one is gorgeous!