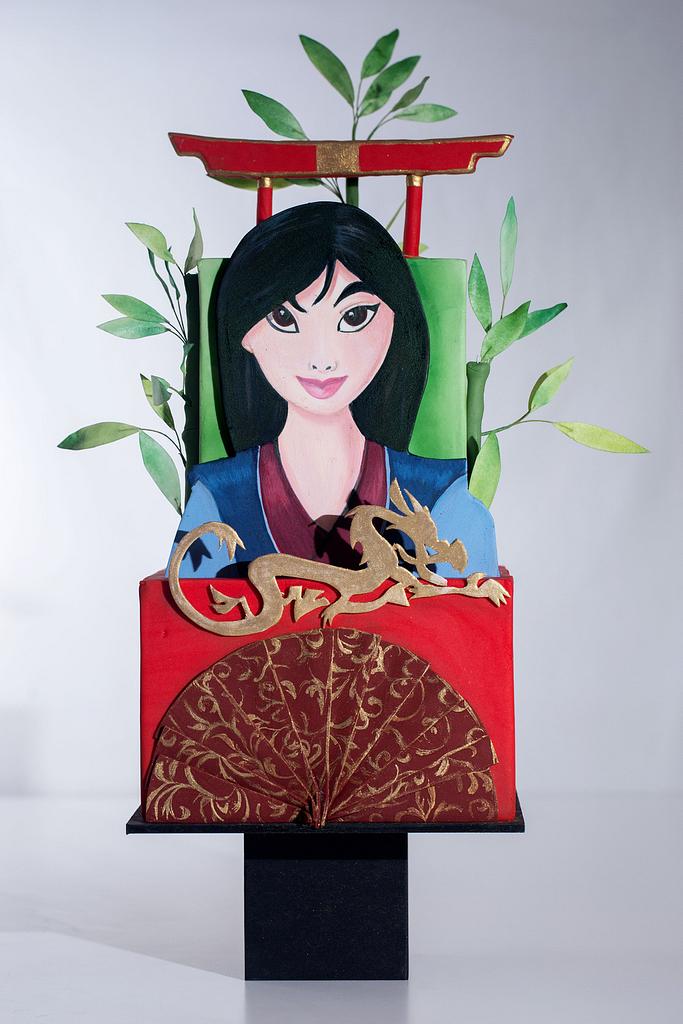 This terrific Mulan cake is a two tier cake that features a painting of Mulan on the top tier of the cake.
This cake is unique because the tiers are square instead of round like most cakes.
The bottom tier of the cake is red with a darker red and gold Chinese fan on the side. A golden figure of Mushu is on top of the fan.
The top tier of the cake is green. A hand-painted Mulan is in front of the tier. Bamboo leaves are on either side of this tier. The bamboo leaves were made using rice paper and painted with a watercolor technique.
On the top of the tier is a red and gold top made to resemble the top of the Chinese building where the guardians were.
I like the way the red and gold on the top of the cake matches red and gold on the bottom tier of the cake. They frame Mulan nicely.
This wonderful cake was made by My cake – Natalia Casaballe.
Also, check out these wonderful Mulan Cakes and Cookies.