Kátia Dias makes the cutest cupcakes and cake pops. A few days ago, I featured her adorable Beauty and The Beast Cupcakes and today, I'm spotlighting her matching cake pops. Here is Lumiere. He is too cute. I love the detail on his face.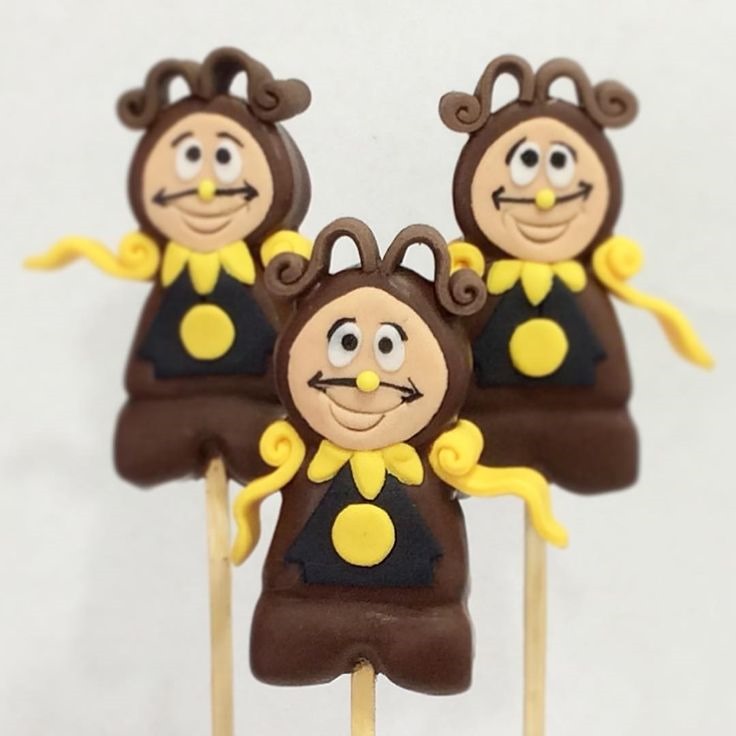 The detail on Cogsworth is absolutely wonderful.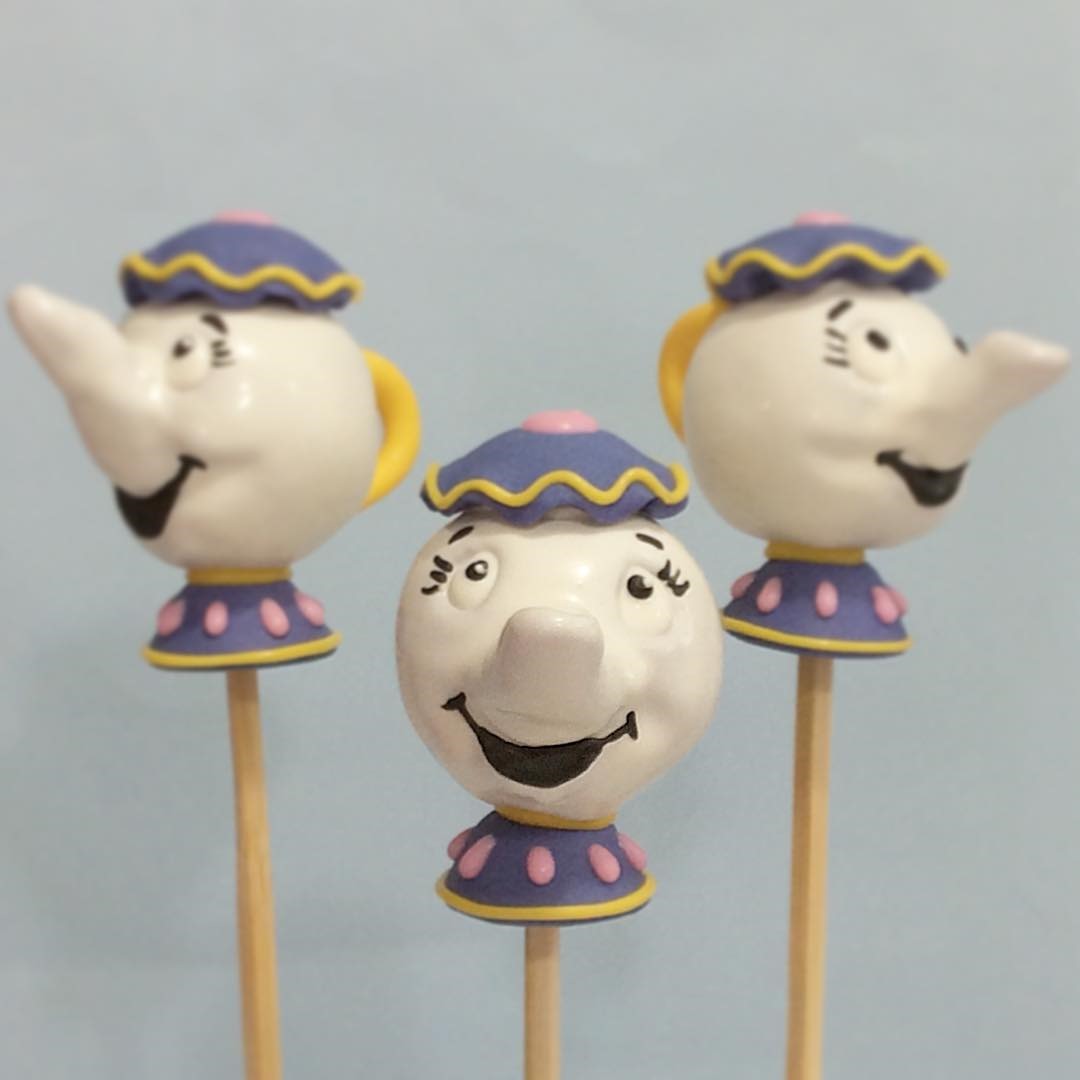 My favorite character in Beauty and the Beast – Mrs. Potts.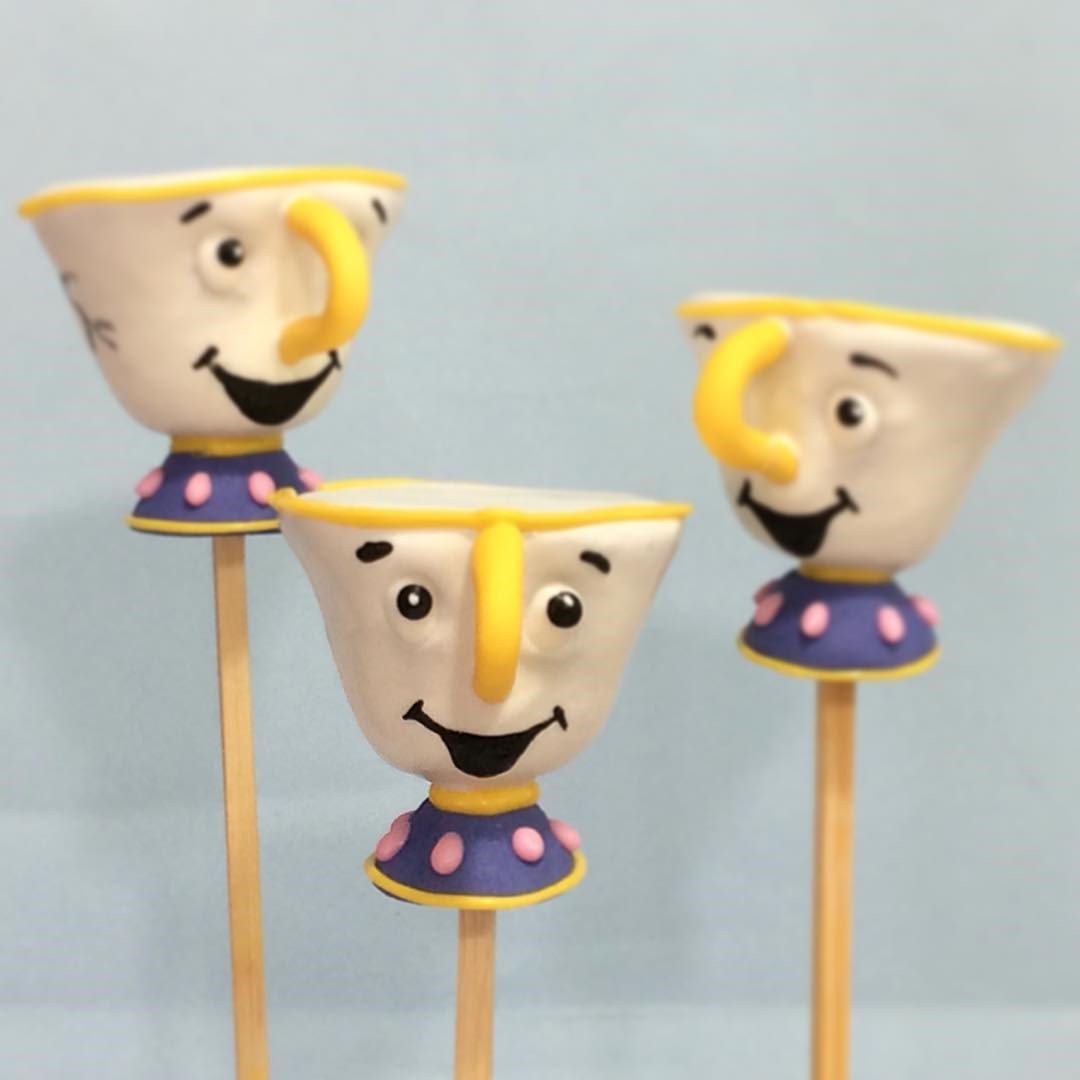 If Mrs. Potts is around, Chip isn't far behind.
Also, check out these wonderful Beauty and the Best Cakes and Cookies.
Also, check out these splendid Cake Pops.