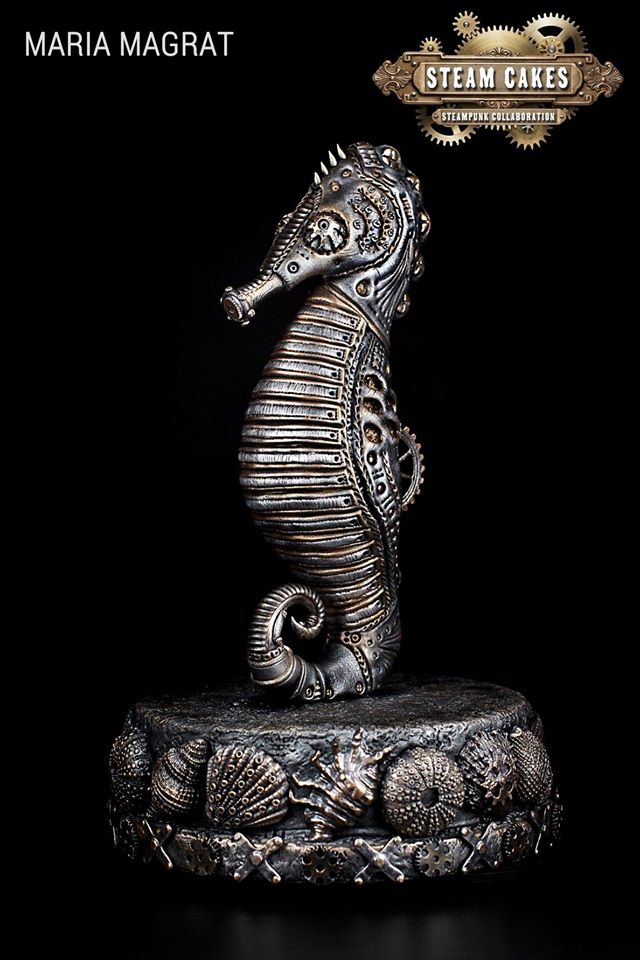 This wonderful cake was made by Maria Magrat
This Marvelous cake was created for the Steam Cakes – Steampunk Collaboration. To celebrate the Steampunk International Day, Cake Artists from around the world gathered to create their own edible Steampunk masterpieces.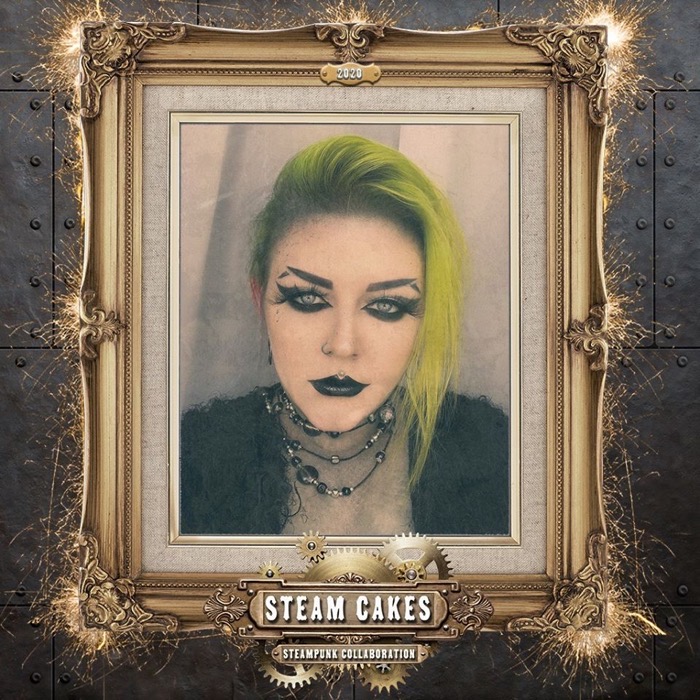 I also want to spotlight Maria Magrat and share my interview.
Tell me about yourself. How long have you been decorating cakes? How did you learn to decorate? Do you decorate professionally? Have you taught any cake decorating classes? Have you competed in any cake competitions?
I'm Maria Magrat – self taught cake artist from Russia (Saint-Petersburg) specialising in 3D and unusual cakes. I've been making cakes for 5 years! I'm totally convinced that cakes are more than just sweet desserts, it's ART!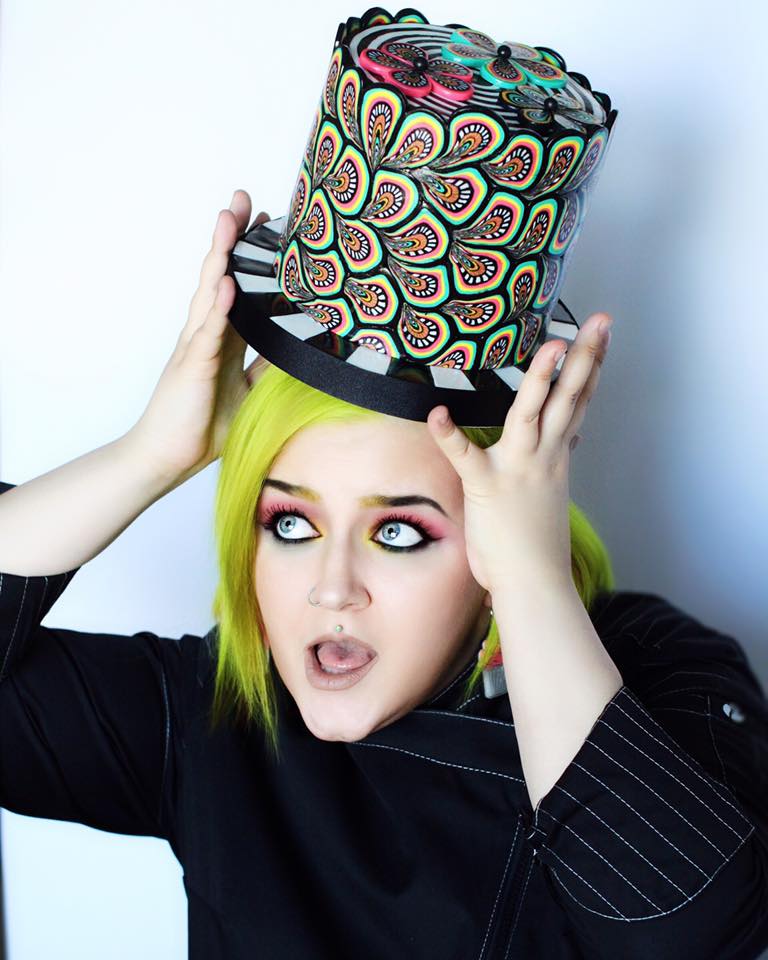 I've been selling my cakes for all 5 years. And 95% of cakes you can see in socials I made for my customers. I never make 2 same cake designs because I think that customer should get unique and beautiful cake that no one had before! Maybe someone will say that it's crazy and it's not business, yes, maybe it is. Because I make not a cakes to eat out, I make something that will BLOW mind of birthday person and will stay in memories forever. I put all my heart, love, passion in works and every cake I made has a story.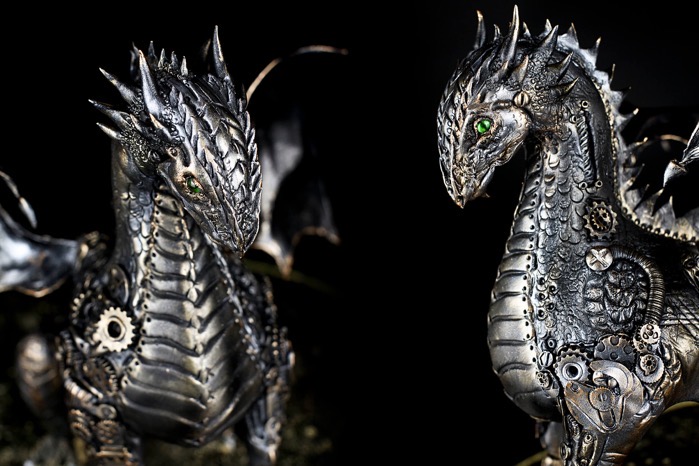 Awesome Steampunk Dragon Cake
Social media links:
FACEBOOK: https://www.facebook.com/mrs.magrat/
INSTAGRAM: https://www.instagram.com/mrs.magrat/
YOUTUBE: https://www.youtube.com/magratart
Tell me about your cake. What was the inspiration for your cake? How did you create it?
I LOVE steampunk, this is one of my favourite themes in cakes. And when I get an invitation I was like OMGOMGOMG! And I knew what I will be making in the first minute because I dreamed about it! Seahorse in steampunk style… why seahorse? Because ocean theme is the second one I love soooo bad, but unfortunately did not make a lot of cakes in this theme.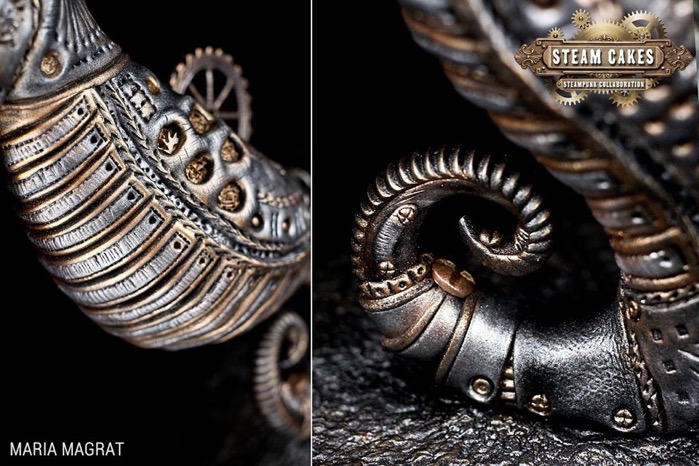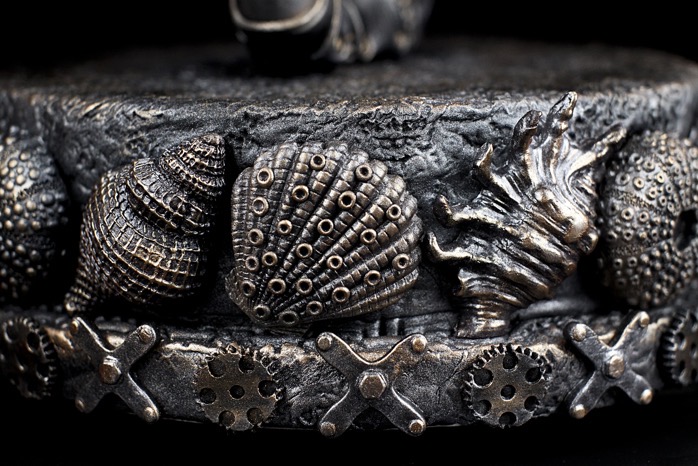 Do you remember the first cake you decorated? When and why did you decide that you wanted to create cakes as a business / hobby?
I always loved to cook so I dreamed that one day I will work as a chef on professional kitchen. And once … I made a cake for my birthday. But first things first. I wanted a rainbow cake for my birthday and my boyfriend (now husband) said that I should make it myself, because I cook really well and my cake would be amazing too! I didn't have anything professional, just my tiny hand mixer, silicone spatula and some food colours I bought.
This was a classic layer rainbow cake covered with white sugar paste and decorated with black stars! I loved the process so much, so I started to create more cakes. I remember THAT feel when I realised that IT IS WHAT I WAS BORN FOR. All things I love is HERE. I can dream, cook, create, sculpt and draw at the same time! People still do not believe that I'm self taught master and never had an art education. But it is. One case has fully changed my life.
What is your favorite fandom?
I love fantasy, magic, fairytales and it left a big imprint to my cake art. Most of my cakes are colorful, bright, shiny but always with a bit of dark aesthetic. And OFC I love DRAGONS. This is my true passion and big LOVE!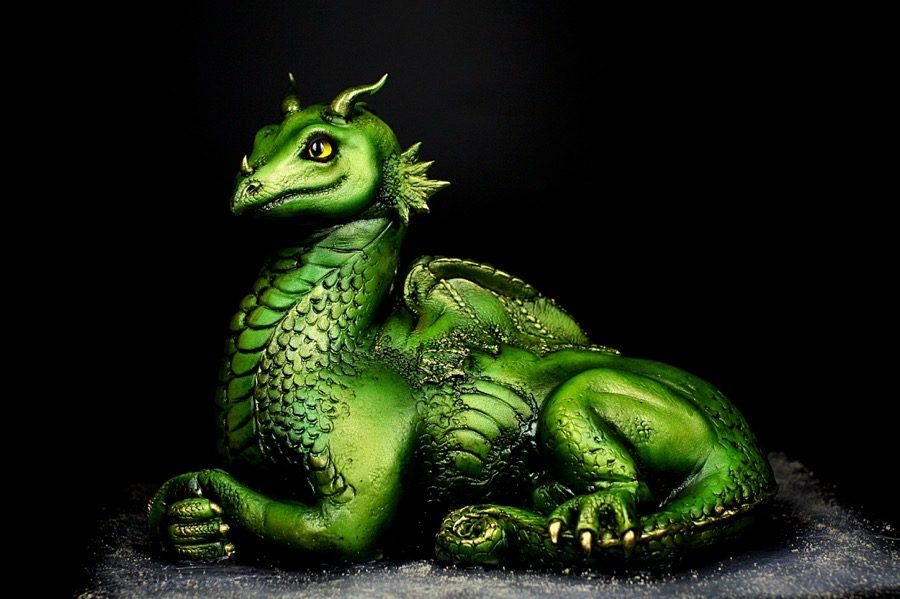 One more thing I'm in love with – realistic cakes! I love the effect when your mind can't believe IT'S A CAAAKE! And even me (person who CREATE that) sometimes see and even think «ohhh salami.. I want some». But it's sugar paste 😀