These great Superman and Amazing Spider-Man Cookies were made by Punky's Sugar Shoppe.
I really like that in addition to cookies featuring the heroes, Tara also made cookies feature two phrases that are instantly associated with these heroes – "With Great Power Comes Great Responsibility" and "Faster Than A Speeding Bullet". George Reeves is my favorite Superman, so I've heard the classic opening "Faster than a speeding bullet! More powerful than a locomotive! Able to leap tall buildings at a single bound!" countless times.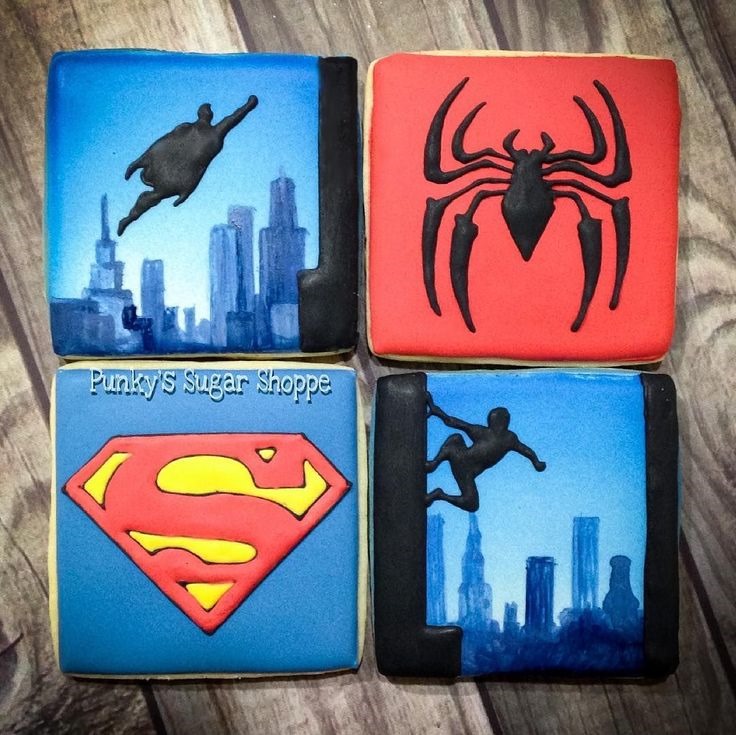 My favorite cookies in this set are the two silhouettes featuring Superman and Spider-Man watching over their cities.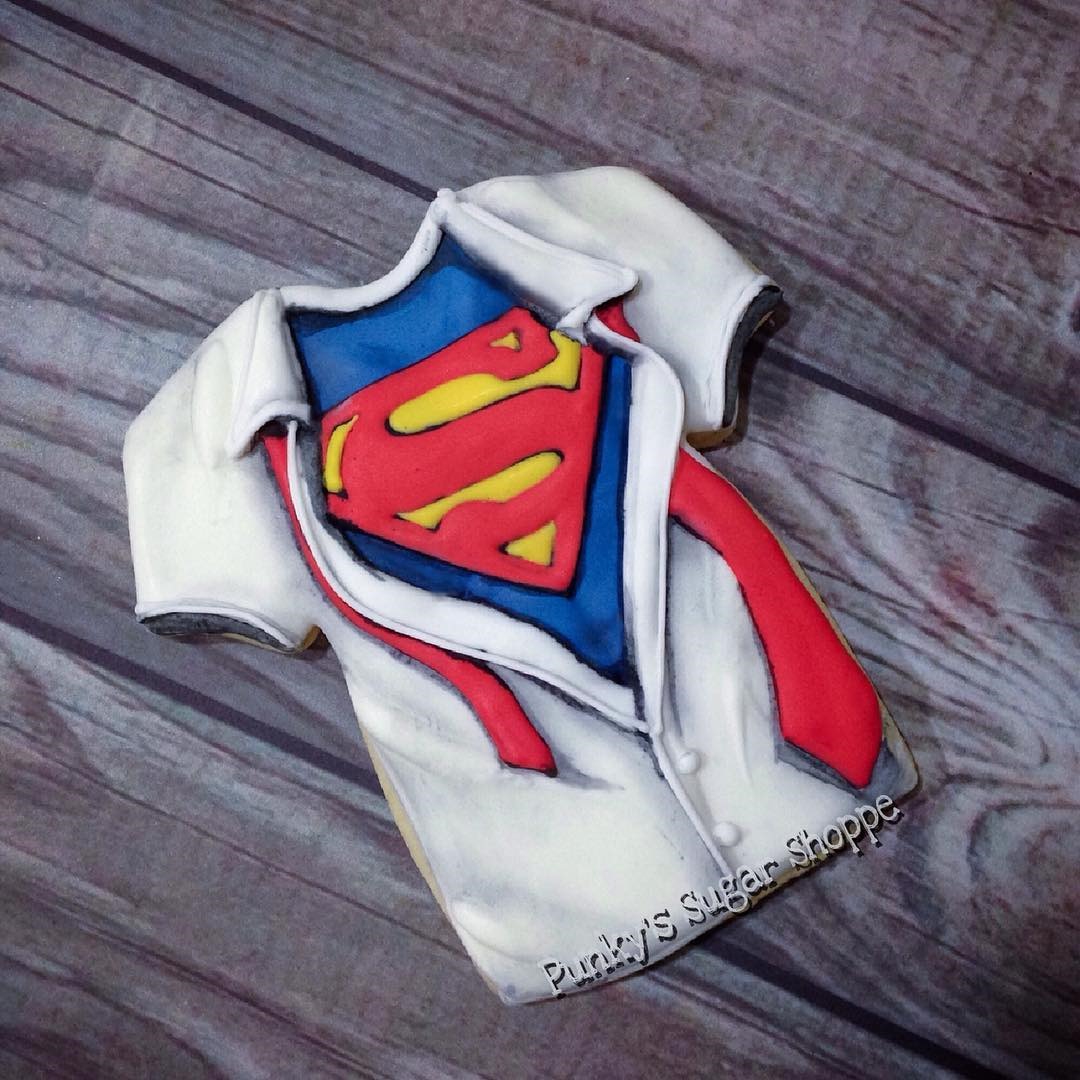 Such a great Superman cookie!
When I see Superman and Spider-Man together, I often think of the classic Treasury Edition released in 1976 – Superman Vs. The Amazing Spider-Man. This was the first time a super hero from DC and Marvel had been featured together in a comic book. Since Treasury Editions are oversized, it was the perfect format for this titanic meeting.
In addition check out these amazing Spider-Man Cakes & Cookies.
Take a look at these marvelous Superman Cakes & Cookies