These wonderful Lion King Cake Pops were made by Stripingly Sweet. They feature Simba and Kiara from Lion King 2. As is the case with all of Corina's cake pops, the detail on these is wonderful. I can't decide if my favorite part of these are the eyes or Simba's rich mane.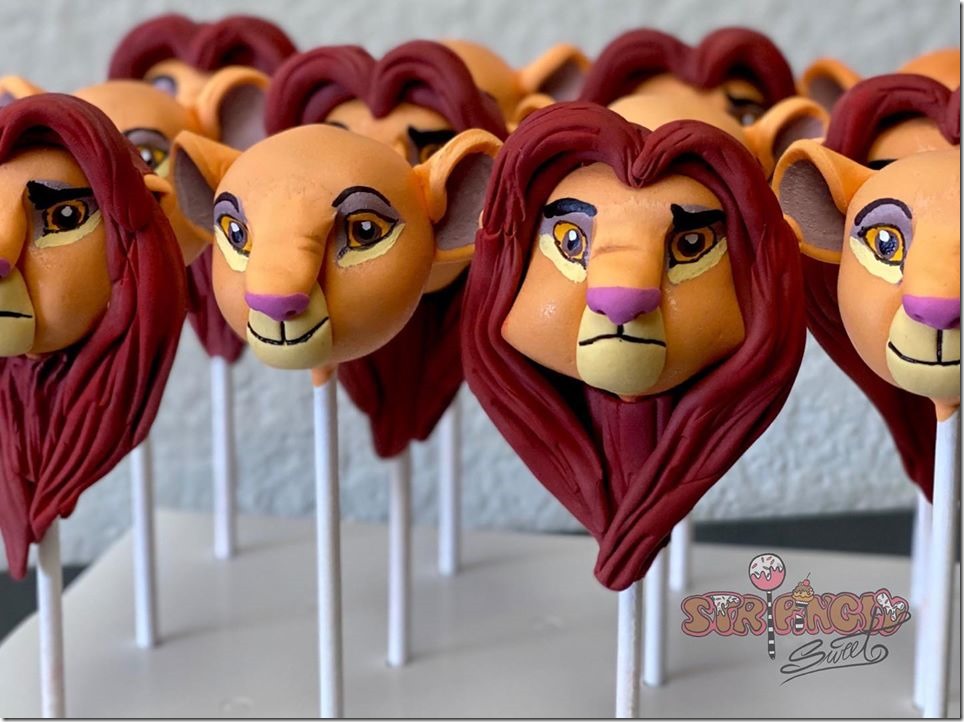 These are definitely fit for a king.
Here is a Instagram video showing these wonderful cake pops close up.