These marvelous Mario Bento Boxes features Mario, Luigi, and Yoshi.
These wonderful bento boxes were made by Bento Monsters.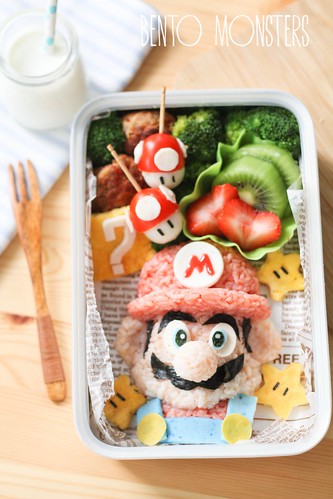 This Mario Bento Box has meatballs, broccoli, egg, strawberries, and kiwi slices.
This Mario Bento Box was made using brown rice, cheese, sausages, and broccoli.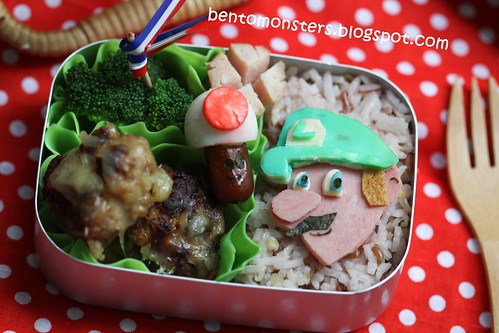 Here's a Luigi Bento Box with the same ingredients.
There a nice Mario Bento Box tutorial on the Food artist's site that shows how these were made.