These cute Chip 'n' Dale Christmas Cookies were made by
La Casita de Galleta. Both Chip and Dale are wearing snazzy red bow ties. Chip has on a Santa hat and Dale has on reindeer antlers. Christmas tree and candy cane cookies add to the festive holiday feel of these wonderful treats.
This is my first post of the Christmas season. I know this Christmas is going rough and different. The global pandemic has completely changed Christmas shopping, family get togethers and church services. I wish with all my heart that I could change that. My goal between now and Christmas day is to create a blog filled with fun and Christmas cheer.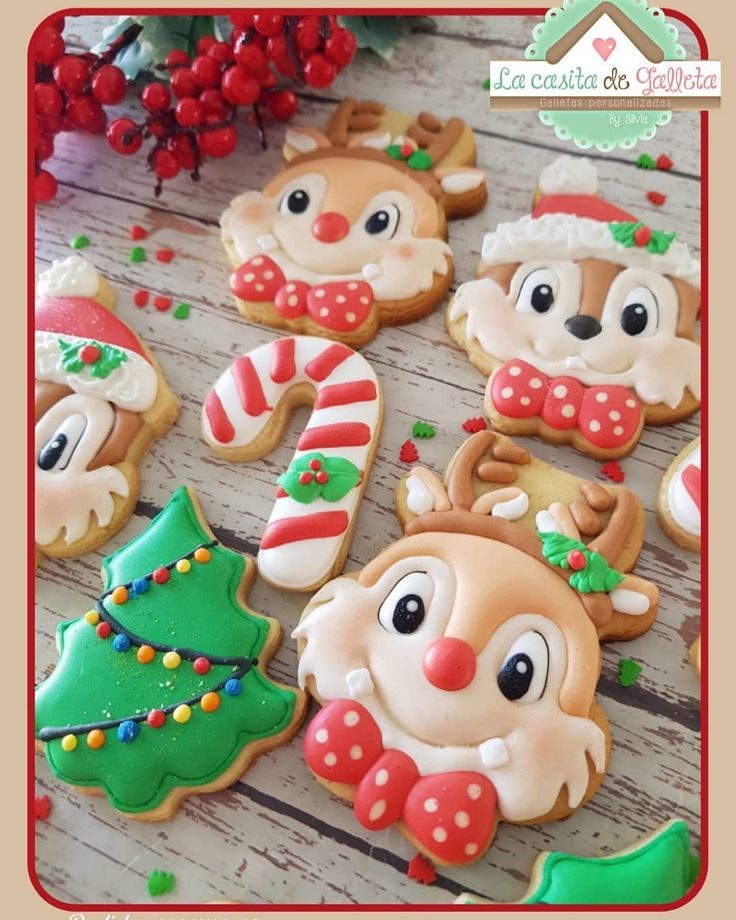 When I was a kid, it was really rare that Chip 'n' Dale cartoons where shown, so I pretty much knew them from their appearances in Donald Duck cartoons. They were cute, but they weren't my favorites.
These days, I really like Chip 'n' Dale. Seeing the characters interact with little kids at Walt Disney World made me realize how adorable these characters where and the wonderful Disney Afternoon series Chip 'n Dale Rescue Rangers, which I used to program my VCR to record when it originally aired, made me a life long fan of this dynamic duo.
For more Disney holiday fun, check out these Disney Christmas Cookies and Disney Christmas Cakes.