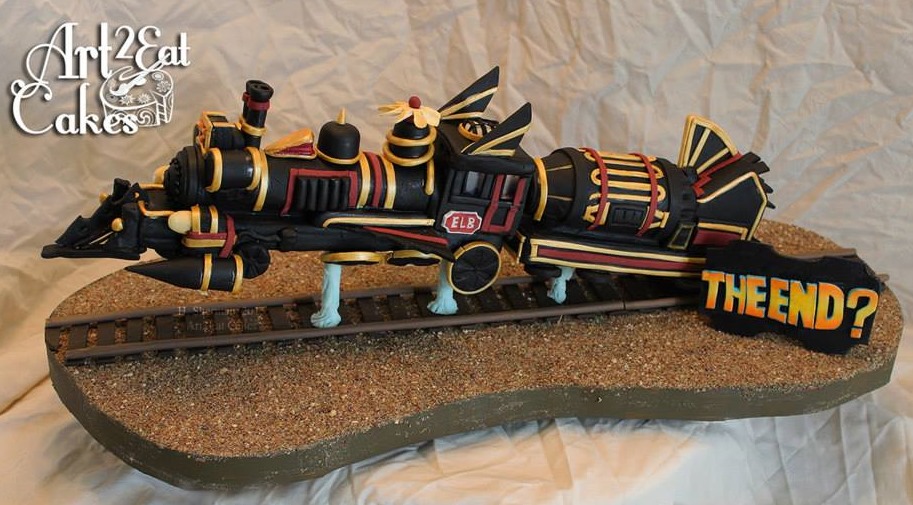 HAPPY NEW YEAR!
As I mentioned yesterday, I wanted to celebrate the New Year by sharing two of my favorite Back To The Future Cakes. I first shared this Time Train Cake in 2015.
This stunning cake was made by Art2Eat Cakes. Heather made this awesome Back to the Future 3 Cake for the Back to the Future 30th Anniversary Cake Collaboration. This amazing cake recreates Doc Brown's Time Train from Back To The Future 3. The movie ends with it flying off and the words "The End?". I can't decide which is more amazing the Time Train or that fact that it is starting to take off.
One thing I like about the Time Train is that it has a wonderful steampunk design. I love the idea of something as massive as a train being a time machine. I also really like the look of the train. The black iron, the brass, and the red trim looks terrific. Something I did not know until I started doing research for this post is that the visuals for the Time Train were inspired by the Nautilus from 20,000 Leagues Under the Sea. The train is even named the Jules Verne.
The cake board is terrific. It looks like a train track on dirt. I like how you can see the energy pushing the time train off the ground.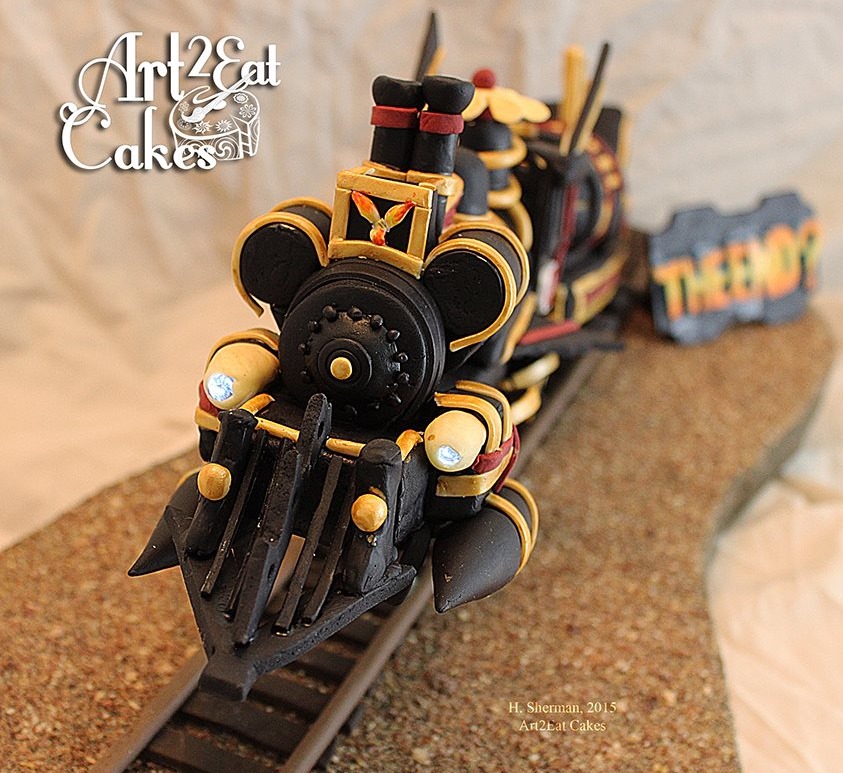 Notice the flux capacitor on the front. It is above the boiler and below the smoke stack. Is is just me or does the front of the boiler look like a big hidden Mickey?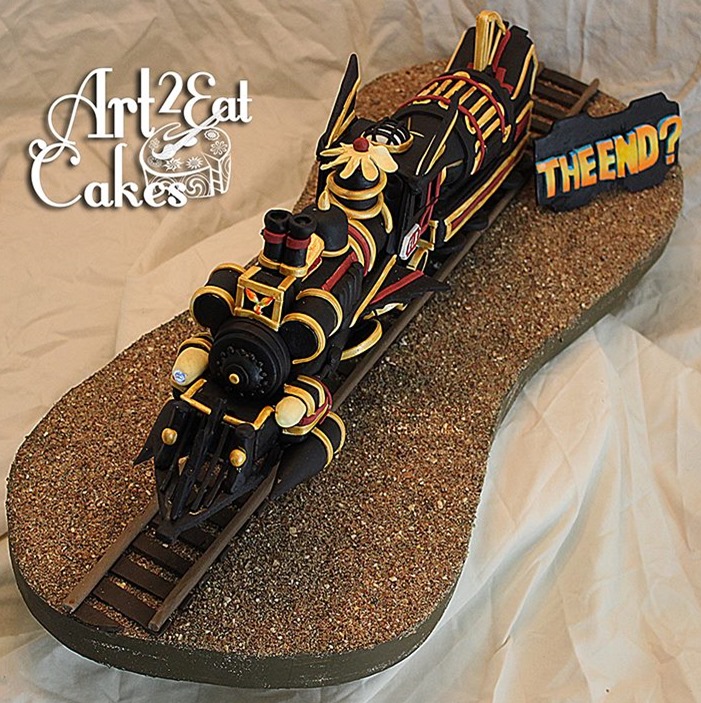 I like the fact that Heather included "The End?" from the closing credits. Unfortunately, there were no further Back to the Future sequels. There was a Back To The Future animated series, but I don't think I've ever seen an episode of it. It lasted for 26 episodes and included live action sequences with Christopher Lloyd playing Doc Brown.
Notice that the train is labeled ELB? Doc Brown's full name is Emmett Lathrop Brown.
There are retractable wings in front of the letters ELB.
Have time for more treats? Check out these wonderful Back To The Future Cakes.