Simba Lion King Cookies
These Simba Lion King cookies have him in different poses.
These wonderful cookies were made by Glazur Bakery.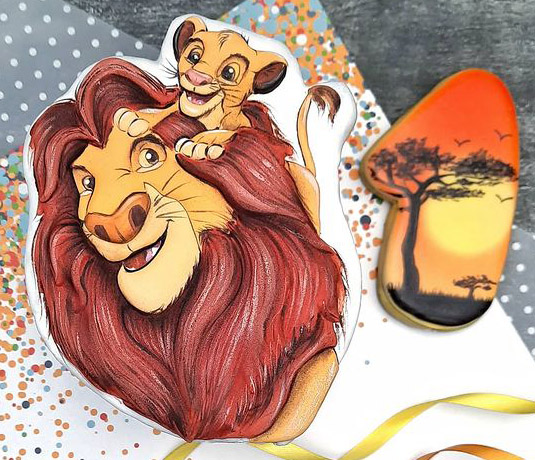 These Lion King cookies have Mufasa and Simba on one cookie and sunset on the African savannah on the other cookie.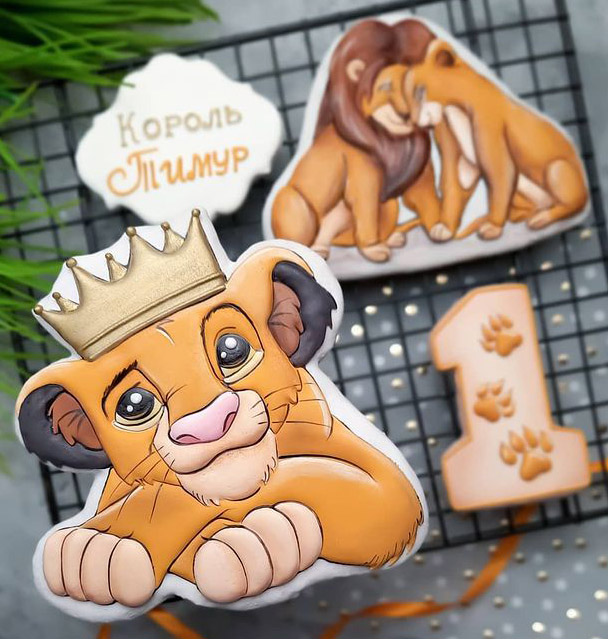 This Simba cookie shows him wearing a crown, and he just can't wait to be king. Simba and Nala are on another cookie in the background. A number one cookie with pawprints is also in this photo.
I really like the way this Simba cookie shows him as a cute cub.