Disneyland Attraction Cookies
These Disneyland Cookies feature several attractions from Disneyland Resort. They were made for a boy's birthday who is a big fan of Disneyland and was missing all the wonderful rides there.
These wonderful cookies were made by Cookies Next Door.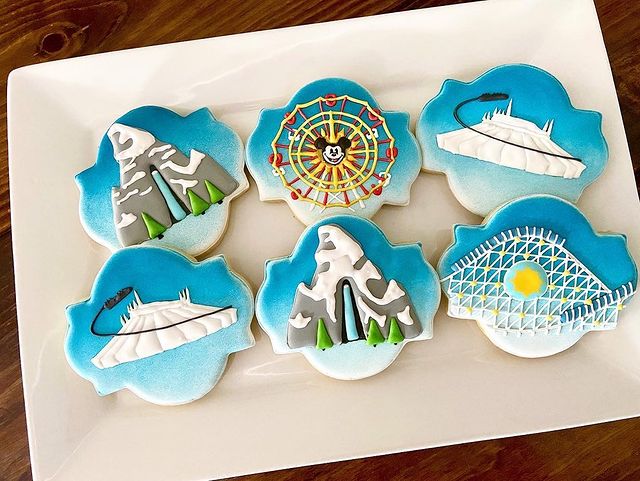 Disneyland Attraction Cookies
Firstly, this Space Mountain cookie is a picture of the Disneyland Park attraction with a rocket going around it.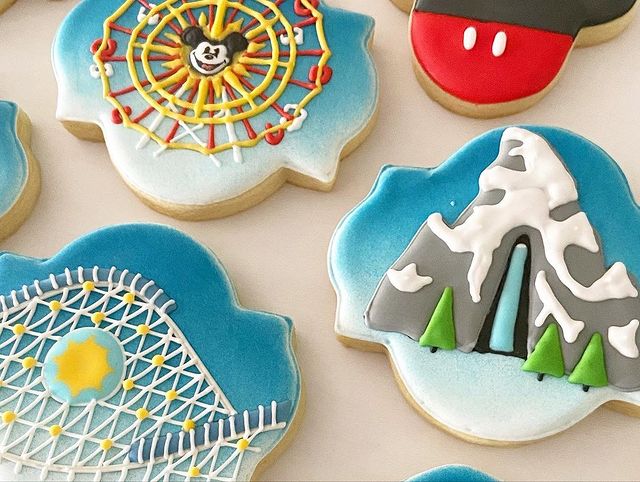 Secondly, this Incredicoaster cookie shows the iconic sun symbol on this attraction at Pixar Pier inside Disney California Adventure.
Thirdly, the Matterhorn Bobsleds cookie has a picture of the Matterhorn with the waterfall.
Fourthly, the Pixar Pal-A-Round cookie has Mickey Mouse at the center just like the attraction at Disneyland Resort.
Also, check out these wonderful Disney Cakes and Cookies.