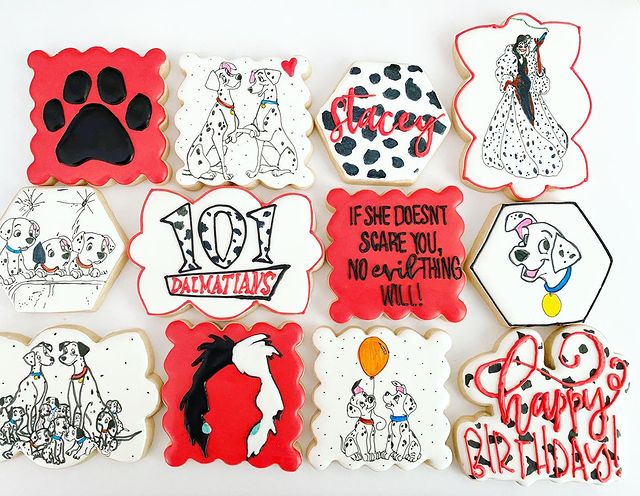 Marvelous 101 Dalmatians Cookies
These marvelous 101 Dalmatians cookies have terrific drawings of these Disney dogs.
These wonderful cookies were made by Frosted By Britt.
Firstly, three red cookies bring out the red on the other cookies.
The first cookie is red with a large black dog print. The next cookie is a black and white silhouette of Cruella de Vil against a red background.
The third red cookie has the words from the song, If she doesn't scare you, No evil thing will!.
Secondly, cookies with a white background have terrific drawings of the dogs in various scenes from the movies.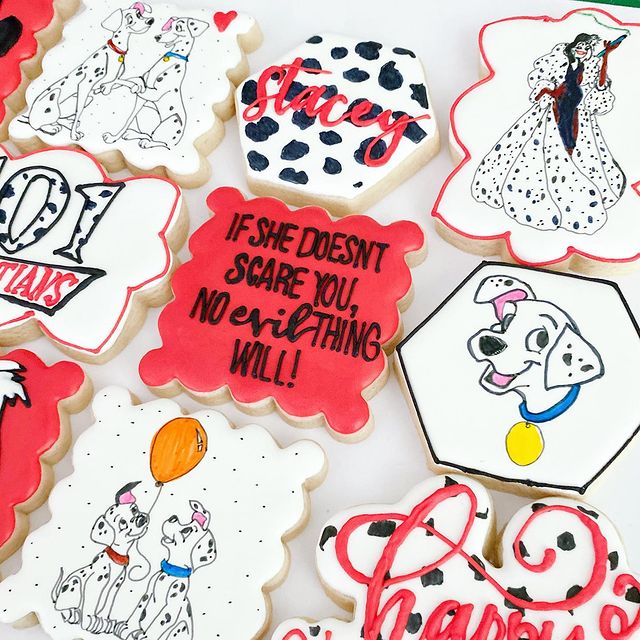 Thirdly, cookies with black dots have the birthday name and the words Happy Birthday.
Also, check out these wonderful Disney Cakes and Cookies.