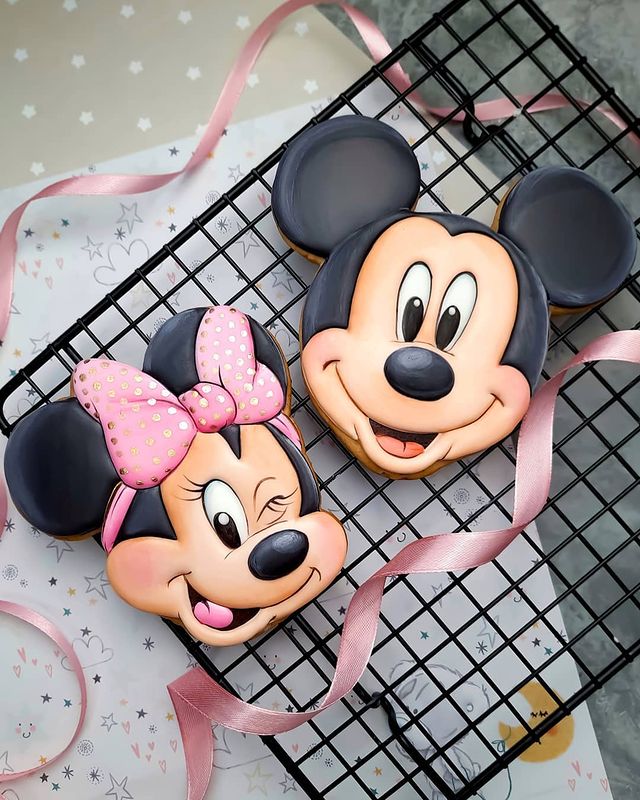 Mickey and Minnie Cookies
These splendid Mickey and Minnie cookies feature both of their smiling faces.
These wonderful cookies were made by Glazur Bakery.
Disney's most famous couple, Minnie and Mickey, are a terrific cookie set.
The Minnie Mouse cookie shows her winking and smiling. Minnie's hair bow is pink with gold dots.
The Mickey cookie is smiling back.
I like the way each cookie has dimension. The face is thicker than the white of the eyes and the nose is built up on top of the face.
You may also enjoy these terrific Mickey Mouse Cakes and Cookiesand these terrificMinnie Mouse Cakes and Cookies.