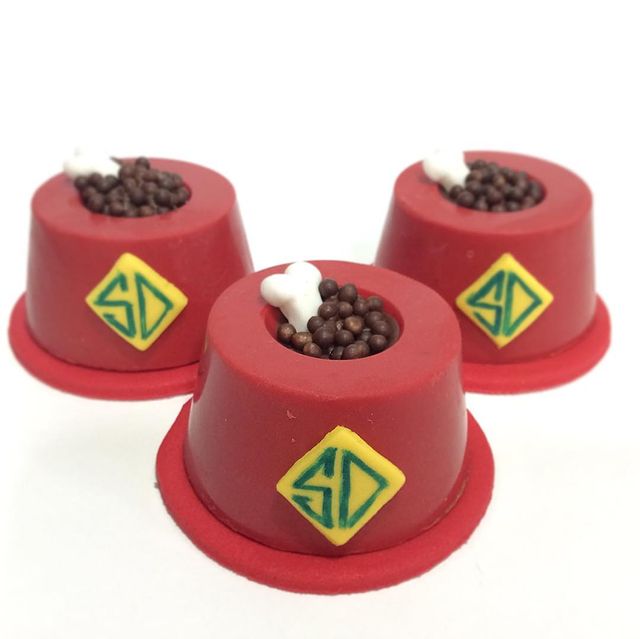 Splendid Scooby Snacks Cupcakes
These splendid Scooby Snacks cupcakes are red dog dishes filled with Scooby Snacks and a white dog bone. Scooby's initials SD are on the side of the dish.
These wonderful cupcakes were made by Katia Dias Confeitaria.
Scooby and Shaggy will do anything for a Scooby Snack.
I love watching Fred, Daphne, Velma, Shaggy and Scooby Doo solve mysteries.
A chocolate mold was probably used to make the outer layer of the cupcakes.
In addition, the yellow SD tag on the side of the bowl was probably made using fondant.
In addition check out these amazing Scooby Doo Cakes and Cookies.