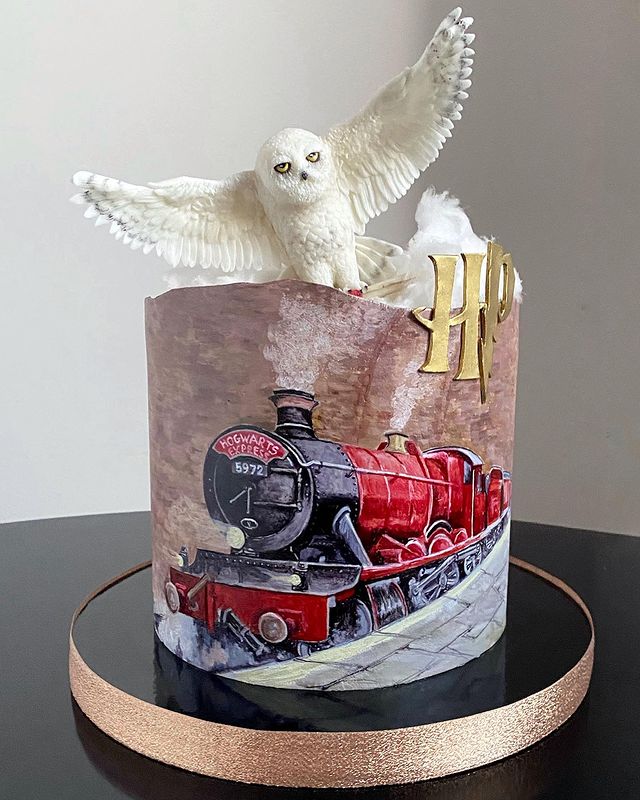 Hedwig and the Hogwarts Express Cake
This terrific Hedwig and the Hogwarts Express Cake is a single tier cake with Hedwig on top.
This wonderful cake was made by Shugar 2012.
It looks like a piece of modeling chocolate was placed around the cake and used as a canvas on which to paint the Hogwarts Express train. Notice how sticks up above the cake to hide Hedwig's talons and to give the cake more of a 3-D appearance.
The ribbon around the cake board matches nicely with the brown background color of the Hogwart's Express painting.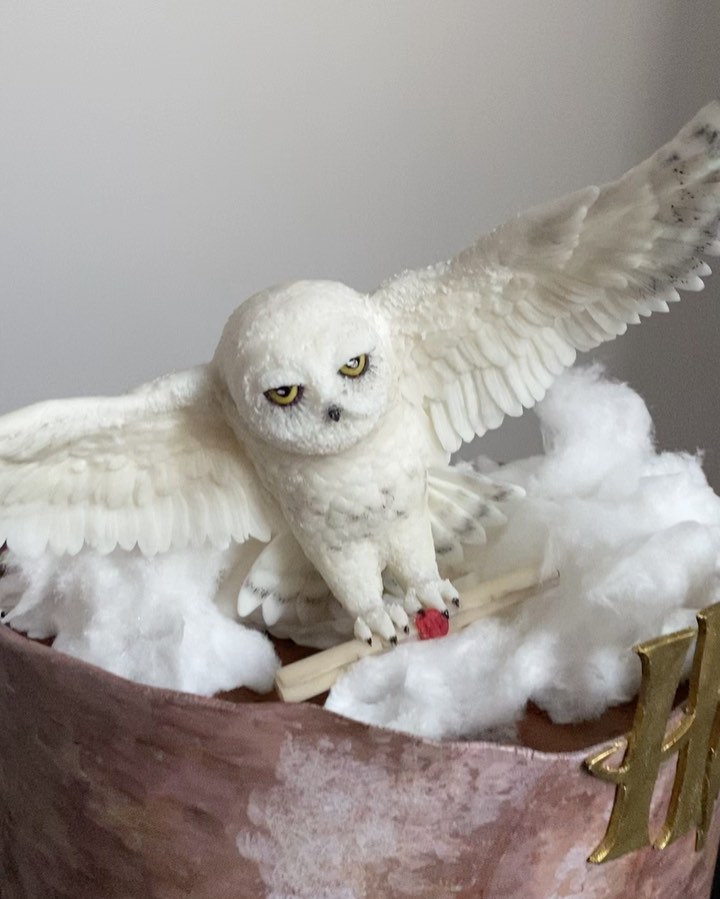 Each feather was individually made by hand and placed onto Hedwig. The layering of the feathers make it look like a real bird's feathers.
In addition, if you look closely you can see Harry Potter's invitation to attend Hogwarts in his talons .
Here's more terrific Harry Potter Cakes and Cookies.