Terrific Pirates of the Caribbean Cake
This terrific Pirates of the Caribbean cake is a 4 tier cake that highlights key characters from the movie.
This wonderful cake was made by Silvana Ribeiro Cake Designer.
Firstly, I like the way the gray of the sword at the top of the cake matches the gray of the character sketches of Will Turner, Captain Jack Sparrow, Captain Hector Barbossa, and Elizabeth Swann.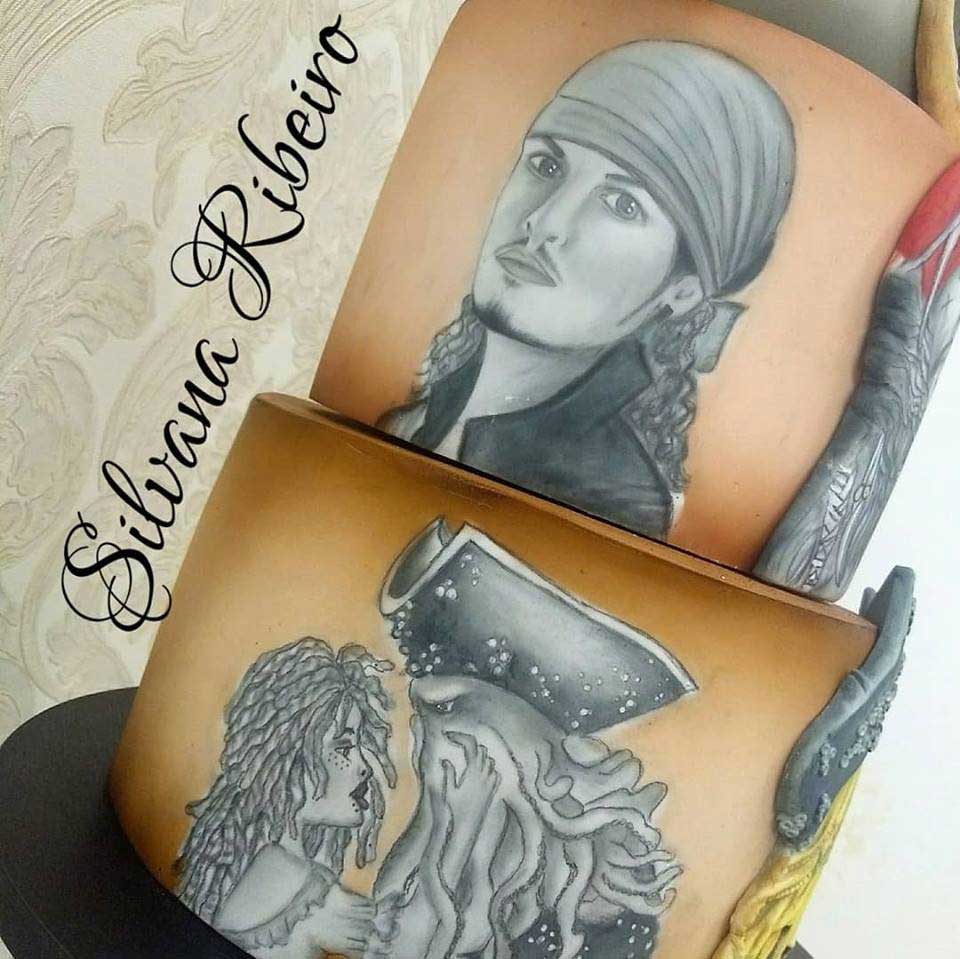 Secondly, notice how the cake behind the sketches is colored brown to look like old parchment paper.
Thirdly, the red headpiece of the skeleton matches the red headpiece of Jack. The skeleton head reminds me of the 'Dead Men Tell No Tales' part of the Pirates of the Caribbean ride at Walt Disney World Resort and Disneyland Resort.
Fourthly, I like the way the bottom tier has been airbrushed in different shades of blue and teal to represent the ocean water.
Fifthly, the cake board has ocean waves around the Kraken tentacles.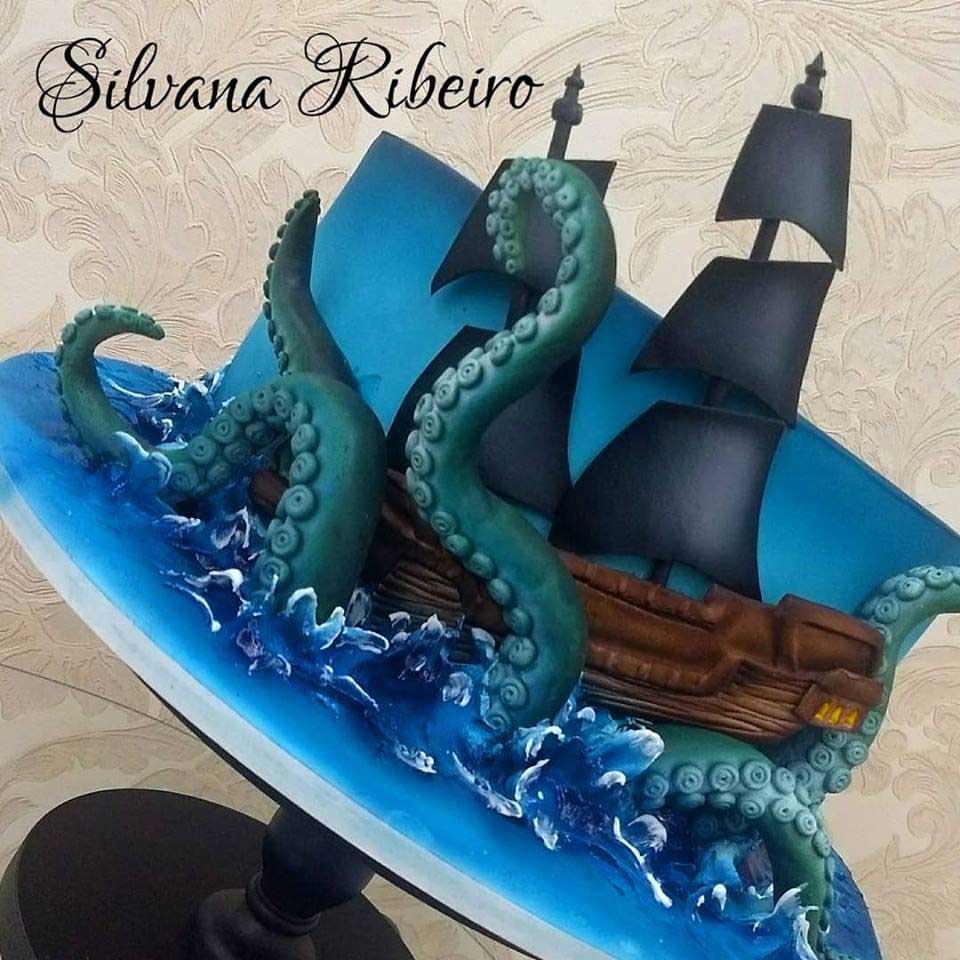 The Black Pearl Cake
The Black Pearl is being surrounded by tentacles of the Kraken.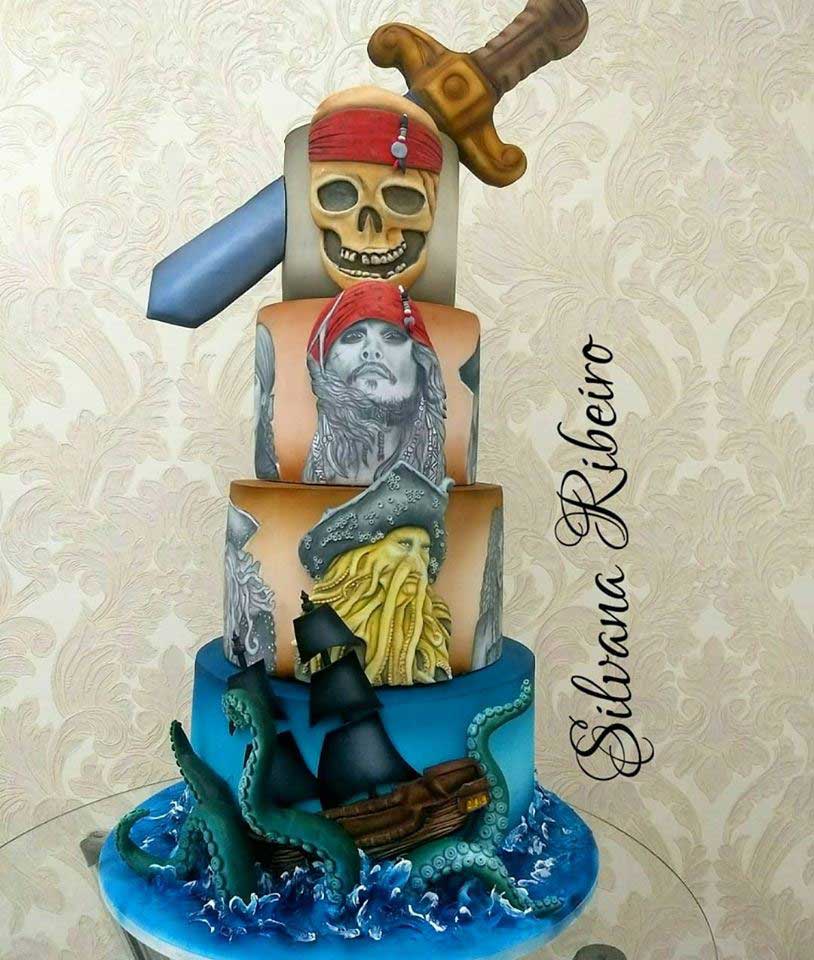 Here's another look at this terrific cake representing the Pirates of the Caribbean: The Curse of the Black Pearl movie.
Finally, notice how each tier has a feature that is 3-D. The top tier has a skull and red headband. The middle tier has Jack's headband. The bottom tier has The Black Pearl, the ocean waves, and the Kraken.