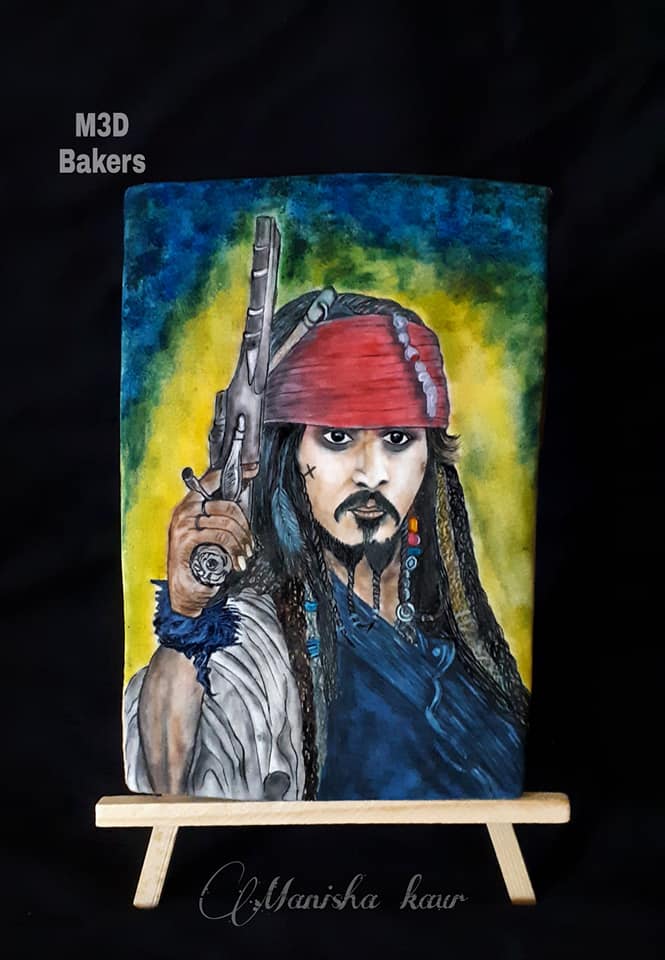 This wonderful Captain Jack Sparrow cookie is an edible portrait of him.
This wonderful cookie was made by Manisha Kaur.
This cookie was part of The Island a Story of Pirates collaboration.
I love this Captain Jack Sparrow cookie portrait.  It looks just like a painting of this famous Pirates of the Caribbean pirate as played by Johnny Depp. It is even on its own easel .
The yellow color frames Jack nicely and makes him stand out and focuses your attention on his face.
Looking for ideas for your next Pirates of the Caribbean party, check out these:
Terrific Pirates of the Caribbean cake