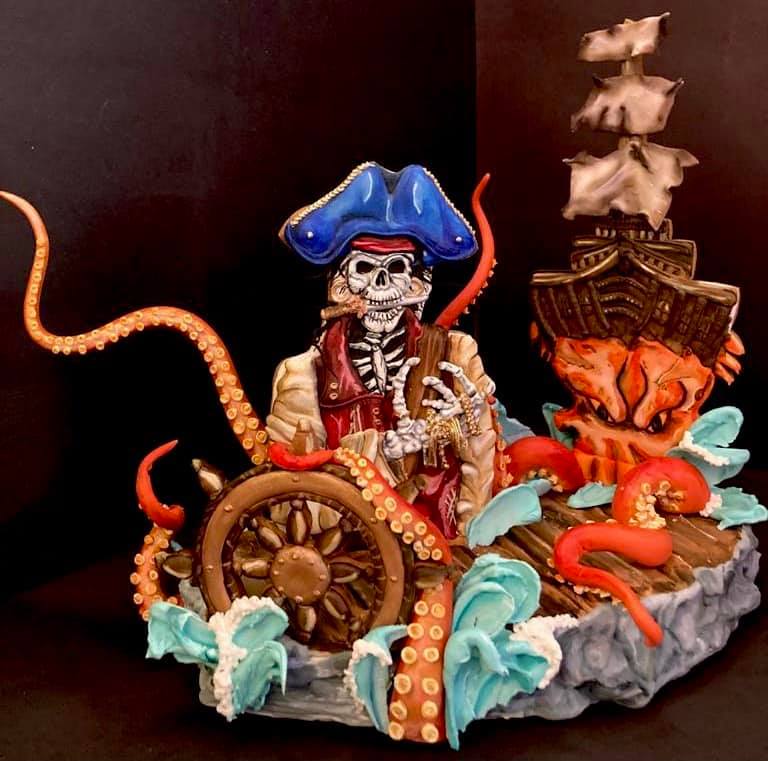 This splendid Pirate Skeleton Ship's Pilot cake.
This wonderful cake was made by Yazmin Rodríguez.
When I see this pirate skeleton, it reminds me of the phrase, Dead men tell no tales.
This also reminds me of the scene in Disney's Pirates of the Caribbean ride when guests see an old pirate ship that has a skeleton for a ship's pilot.
This cake was part of The Island a Story of Pirates collaboration.
Looking for ideas for your next Pirates of the Caribbean party, check out these:
Terrific Pirates of the Caribbean cake