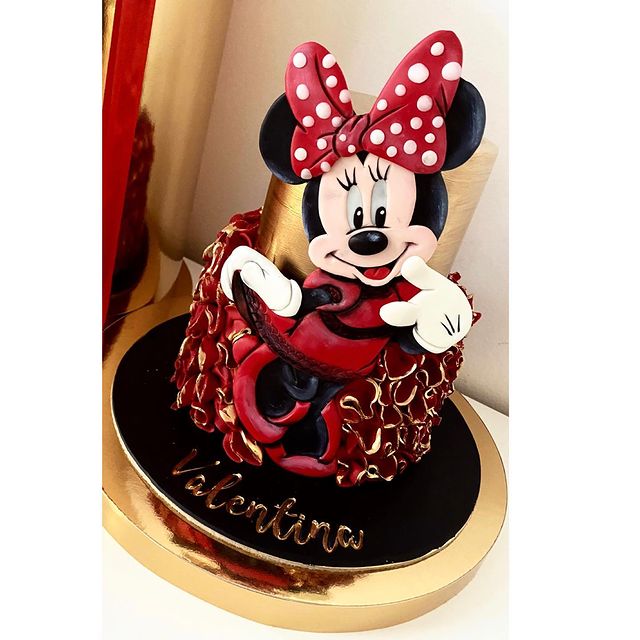 Elegant Red Minnie Mouse Cake
This elegant red Minnie Mouse cake has terrific 2-D fondant figure of her with matching gold edged red ruffles all around her.
This wonderful cake was made by Teddy Baker.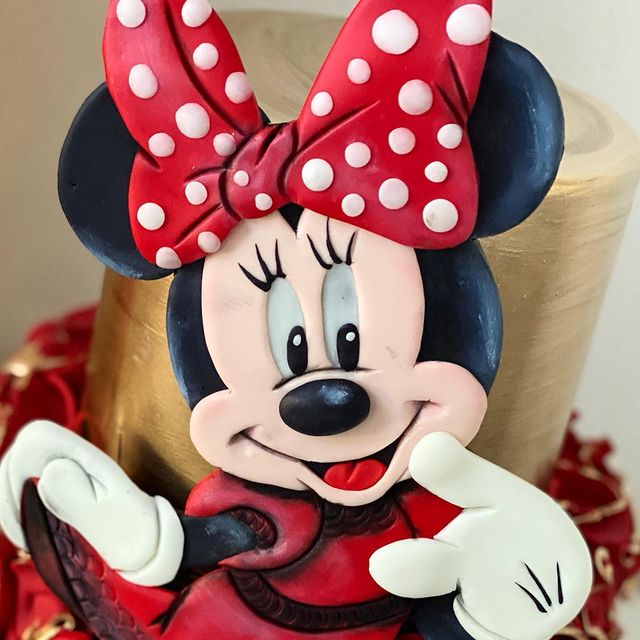 Moreover, the top tier has been painted gold. You can see the brush strokes. They are perfectly straight, which adds elegance to the cake.
Furthermore, the red ruffles surrounding Minnie Mouse have painted gold edges that match the top tier of the cake. Also, the red ruffles match her red dress.
I like the way the fondant is layered to add dimension In addition, the dress is also shaded to give it a 3-D feel.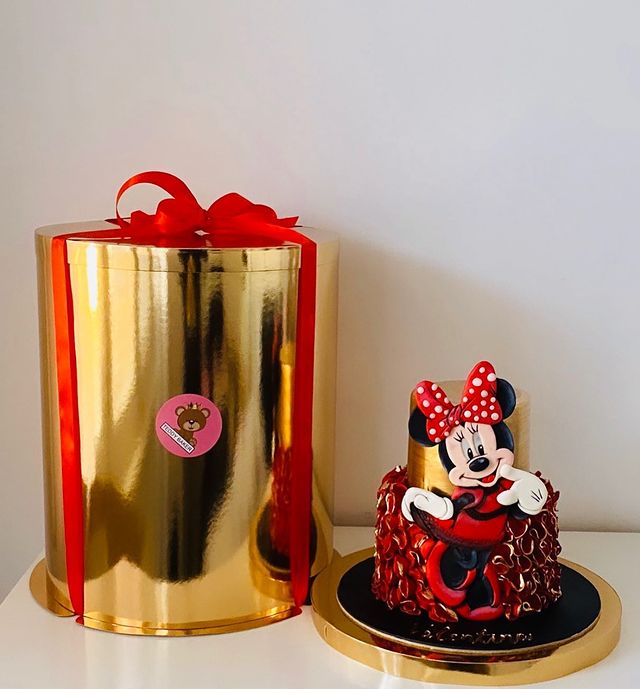 I like the gold box that this cake comes in. It matches the gold on the cake nicely and makes the presentation very nice.
Also take a look at these splendidMinnie Mouse Cakes and Cookies.