This splendid cake was made by Zahraa-Fayyad.
This cake was inspired by a Bengal tiger climbing hills.. The hills are made of chocolate cake and the tiger was made of modeling chocolate.
This cake is part of Magnificent Bangladesh – An International Cake Art Collaboration which is hosted by Tasnuta Alam. Many artists from around the world created wonderful cake and cookie works of art to celebrate 50 years of Bangladesh.
This is the first of 5 posts to feature these.
Secondly, Tasnuta Alammade this marvelous sugar art piece.
Export quality monno ceramic and ispahani mirzapur tea inspired this piece.
Thirdly,Yomna-Elazawy made these superb sugar flowers. This piece was includes sugar honeysuckles and candles.
Fourthly, Ahmed-Sadiq made this marvelous 3-D sculpted cake. Bangladeshi street food (Jhal muri chanachur makha) was the inspiration for this cake.
Fifthly, Wahida-Zinatmade this superb cake.
The shape of the country of Bangladesh is the centerpiece of this cake.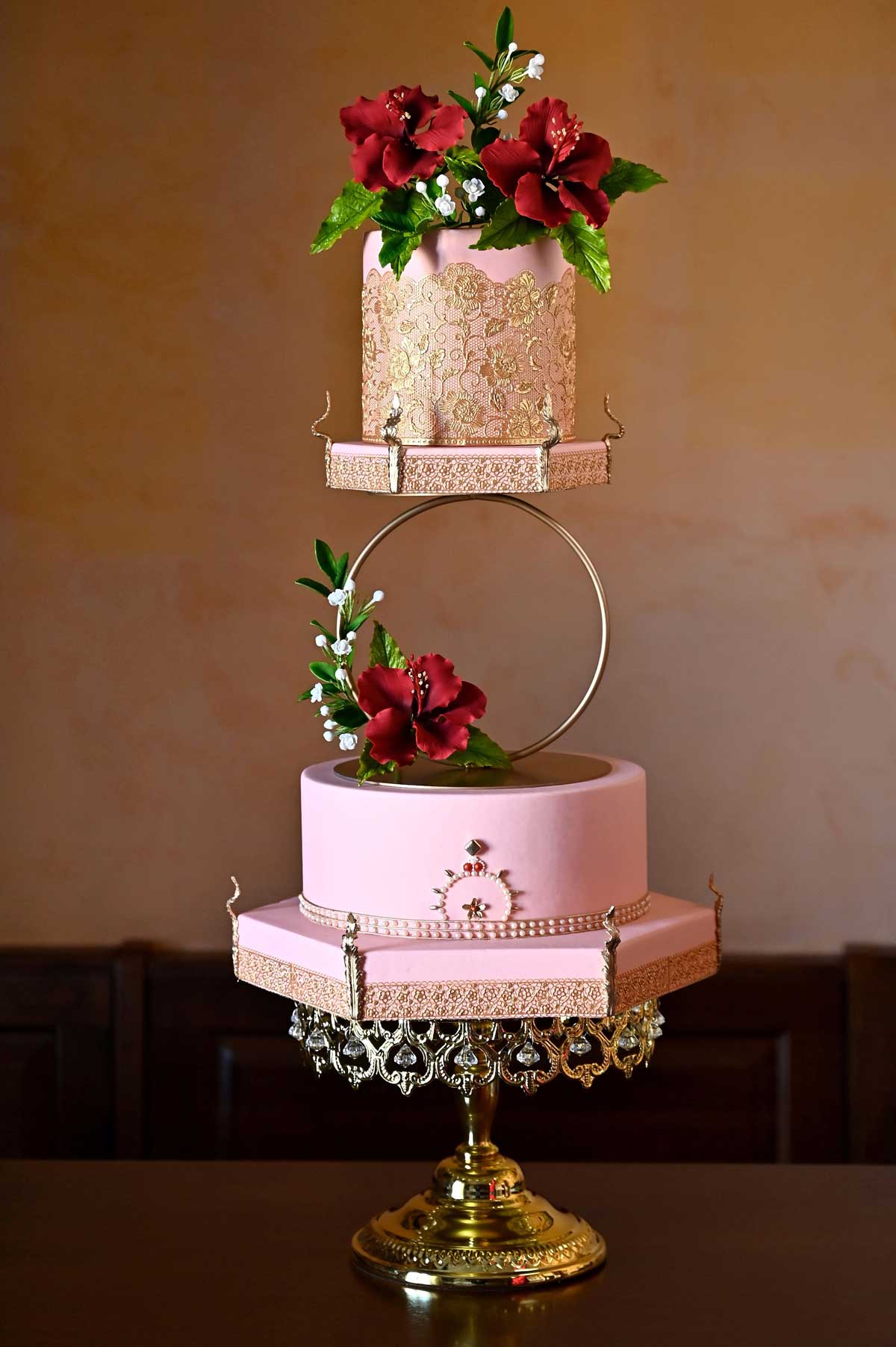 Sixthly, Veronica-Seta made this terrific cake.
A Bangladeshi wedding day was the inspiration for this cake. It incorporates the colors and lace in the brides' wedding gown, the flowers in her hair, and the beautiful jewels given by the groom and kept forever as a symbol of endless love.
Seventhly, Taeyeon-Lee made this splendid cake.
A Bangladeshi Flower is the inspiration for this cake.
This cake is decorated with royal icing using a brush and three-dimensional techniques.
Eightly, Sultana Razia made this superb cake.
This cake was inspired by one of the rituals of a Bangladeshi wedding where a bride is sitting on her holud before marriage.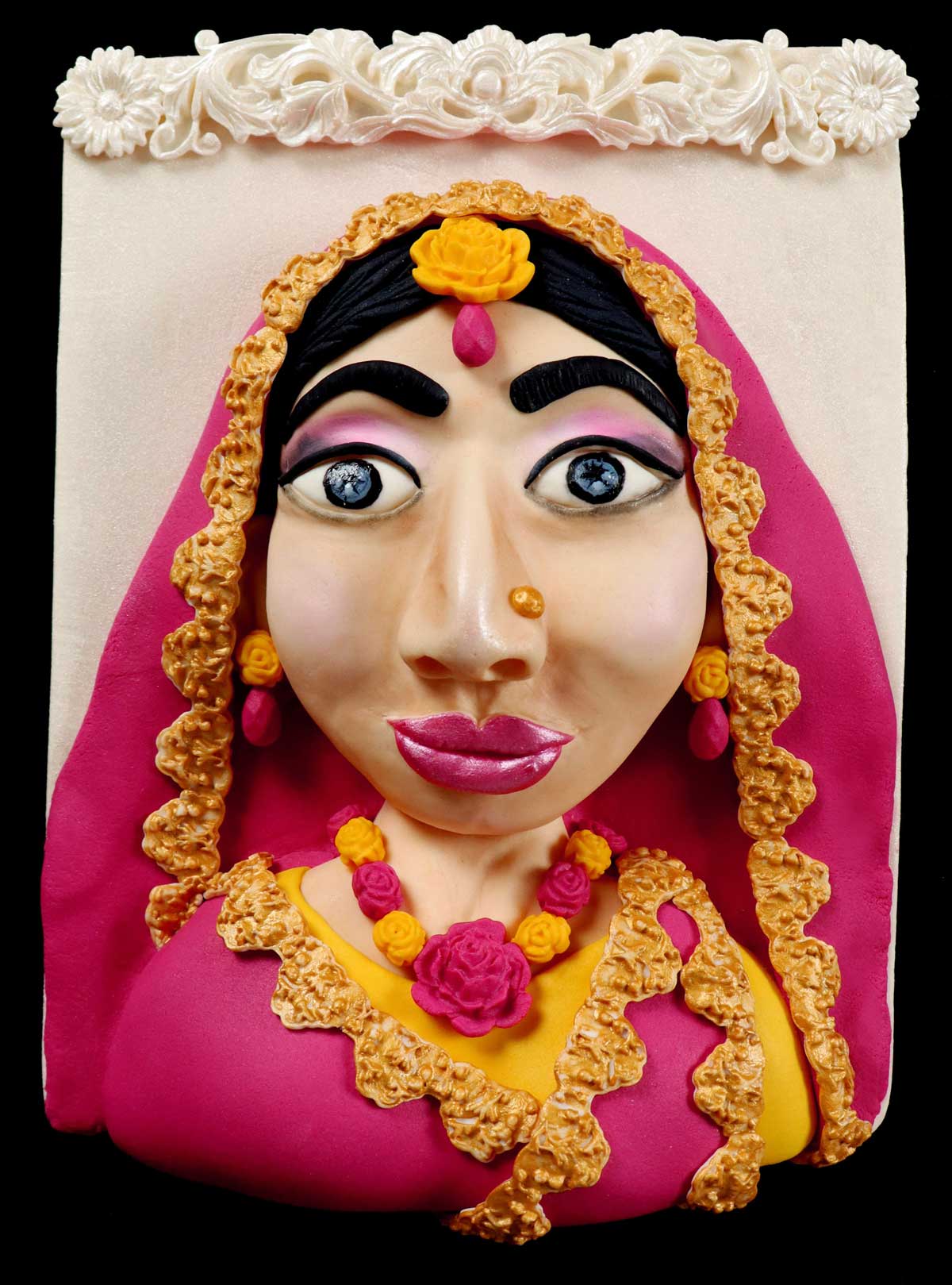 Ninethly, Sultana Rajia Naznin made this splendid cookie.
This cookie was inspired by the colorful outfit of the "Gaye Holud Bride" or turmeric ceremony which is an important part of wedding ceremony at Bangladesh.
This cake was inspired by a henna tattoo on a Bridal foot. This cake uses modeling chocolate and painting on fondant and chocolate.
Evelenthly, Sophia Fox made this marvelous cake.
This cake is inspired by the children in Bangladesh. The baker wanted to capture the feeling of freedom and joy that is based on the small things in life. The cake is hand painted and decorated with wafer paper dandelion flowers.
Twelvely, Shilpi Helenmade this superb cake.
This cake was inspired by a "gorur gari" or Bullock Cart. This was one of the 1st means of transportation in Bangladesh.