Superb Donald Duck Birthday Cookies
These superb Donald Duck birthday cookies celebrate a 6 months birthday. The primary colors are light yellow, light blue, red, and white.
These wonderful cookies were made by The Cookie Bar.
Moreover, the black writing 1/2 on one cookie draws out the black icing details on the hat and face cookie and the sketches of Donald on other cookies.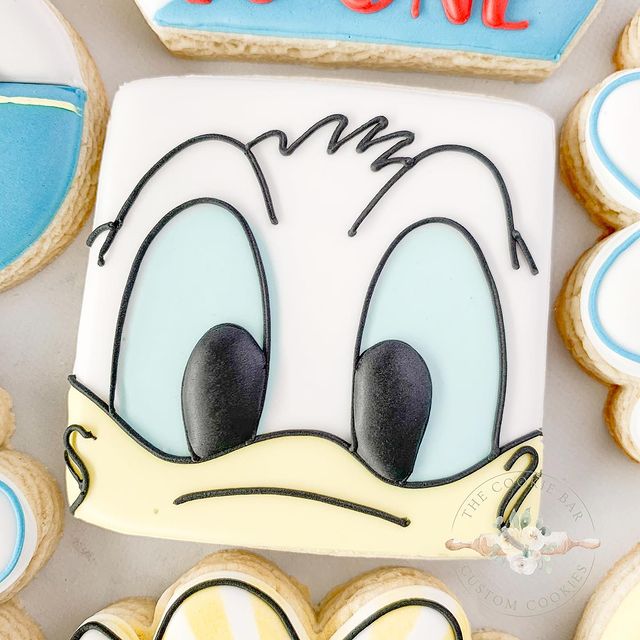 In addition, this Donald cookie is his face. It looks like it was flooded with white icing on the top and yellow on the bottom for is beak. His eyes are shaded light blue. His outline and pupils are done in black royal icing.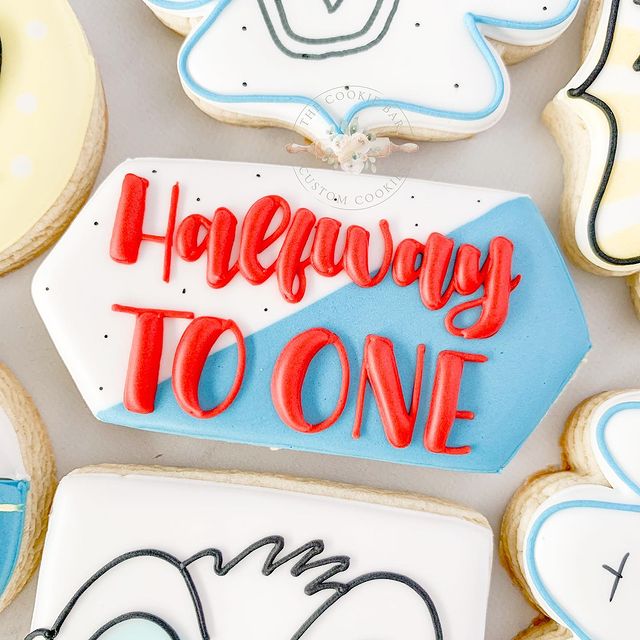 Furthermore, the red writing makes the halfway to one really stand out. The red bows on the other cookies blend well with the red writing.