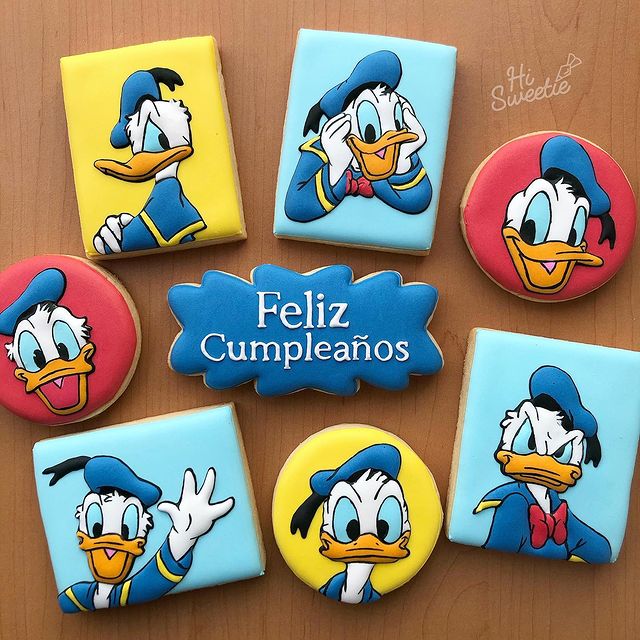 Donald Duck Cookies
You'll go quackers over these Donald Duck Cookies.
These wonderful cookies were made by Hi Sweetie Cookies.
Donald is dressed in his blue sailor shirt and hat on each of these cookies.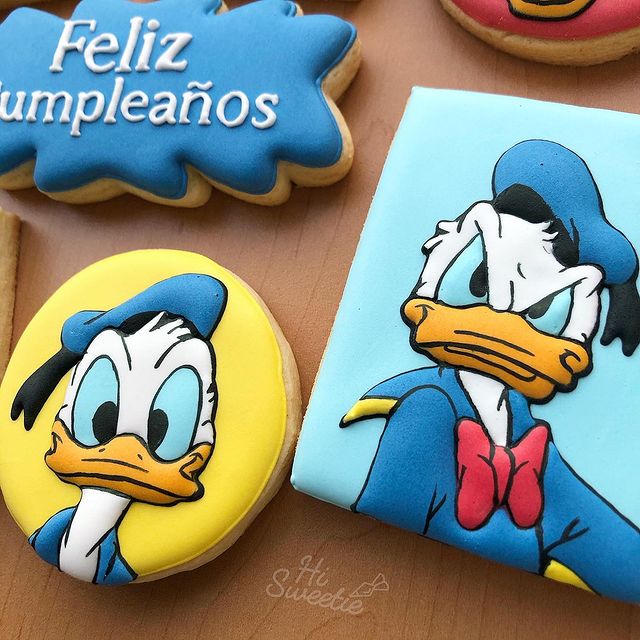 In addition, I like the way he has different expressions on his face on each cookie. Just by changing the shape of his eyes, his expression can totally change. Donald is known for loosing his temper, so some cookies show him mad. Also, just as he smiles in the cartoons, he is also smiling on other cookies.
Moreover, I like the detail of these cookies: the tuffs of feathers near his hat and on the side of his head, and the black crease lines in his shirt.