Danielle Amaral, who also made the wonderful Sylvie's Night Out cookies, is back with a second batch of magical Loki Cookies.
There are four cookies in the great set:
Alligator Loki which I have a close-up of bellow
The Time Variance Authorities' timeline monitor
Loki's Ticket. Don't get in line without it!
Miss Minutes – The cutest AI clock ever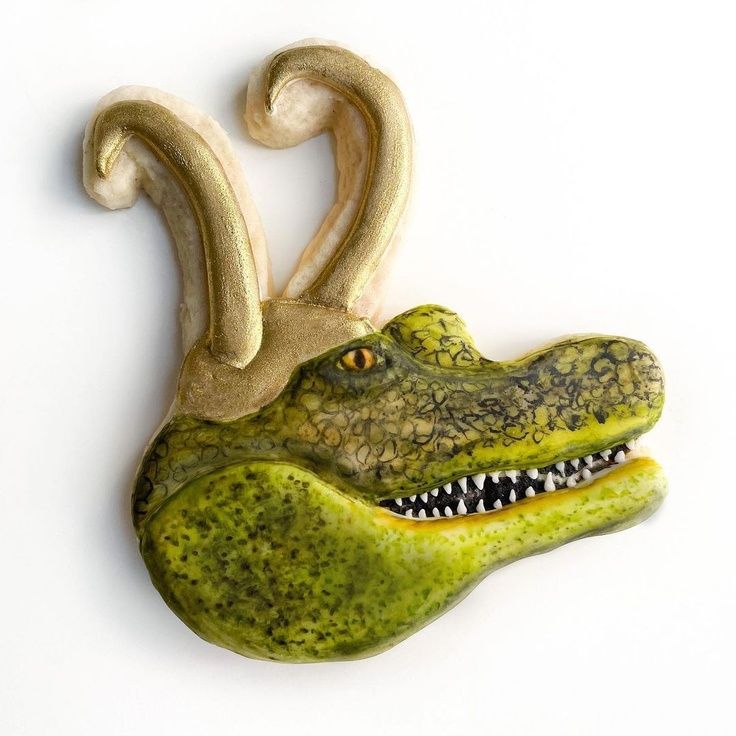 Here is a close-up of Danielle's wonderful Alligator Loki Cookie.
Planning a Loki or Thor Party? Check out these wonderful Loki treats.
Awesome Loki And Elsa Wedding Cake Topper