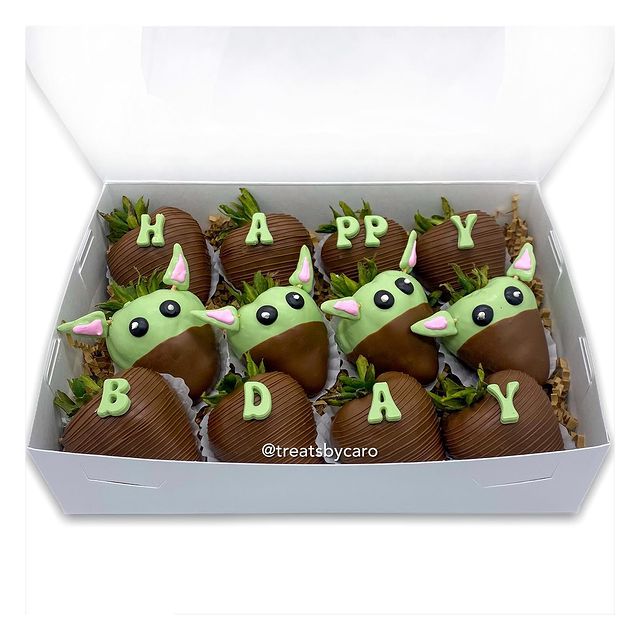 These Baby Yoda chocolate strawberries are perfect for a Star Wars themed birthday gift.
These wonderful chocolate covered strawberries were made by Treats by Caro.
These are the cutest strawberries in a galaxy far far away.
These 12 chocolate strawberries spell out Happy Birthday. The 4 in the middle are decorated to look like Baby Yoda in a chocolate pod.
For more Baby Yoda cake and cookies, take a look at
these Baby Yoda cookies
this dimensional Baby Yoda in his pod cake
and this sculpted Baby Yoda cake.