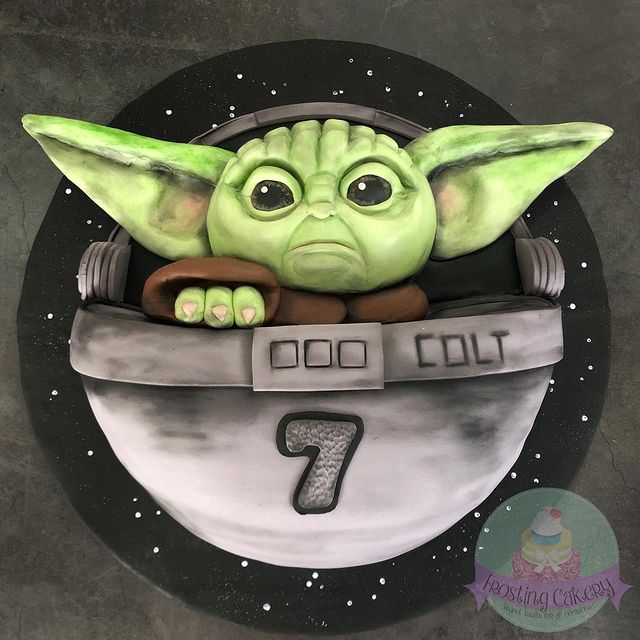 This superb Baby Yoda 7th birthday cake has a fondant version of him in his pod.
This wonderful cake was made by FrostingCakeryMT.
This single tier cake is covered in black fondant with white dots for stars to represent outer space.
A fondant version of the pod is on top of the cake. The pod is shaded darker shades of grey to give it dimension. The black cake gives a nice background to Baby Yoda's pod.
Baby Yoda (Grogu) is made from green fondant. His face, ears, and hands stick out from the cake to make him 3-D. He has ridges on the top of his head. His ears are painted pink on the inside. His brown robe is a separate piece of fondant.
In addition the birthday name is carved into the rim of the pod. It looks similar to the buttons in the middle.
A number 7 is outlined in black to make it stand out.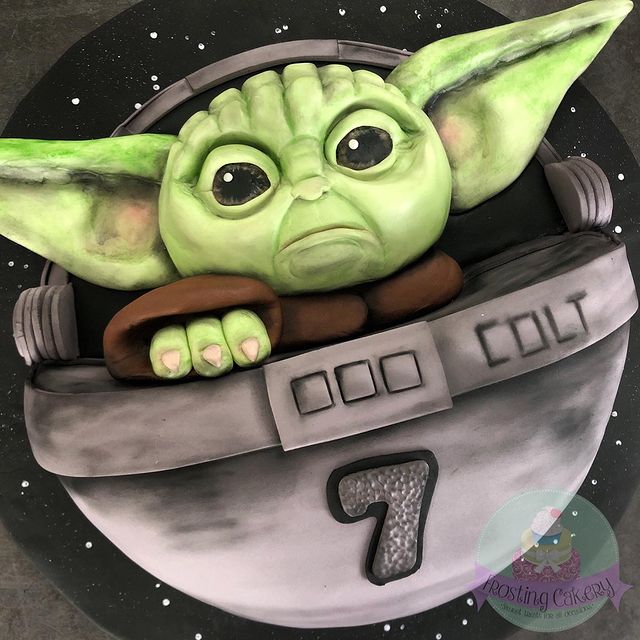 For Baby Yoda party ideas, take a look at
these hand-painted Baby Yoda cookies,
and these Baby Yoda 10th birthday cookies,
and this 3-D sculpted Baby Yoda cake.