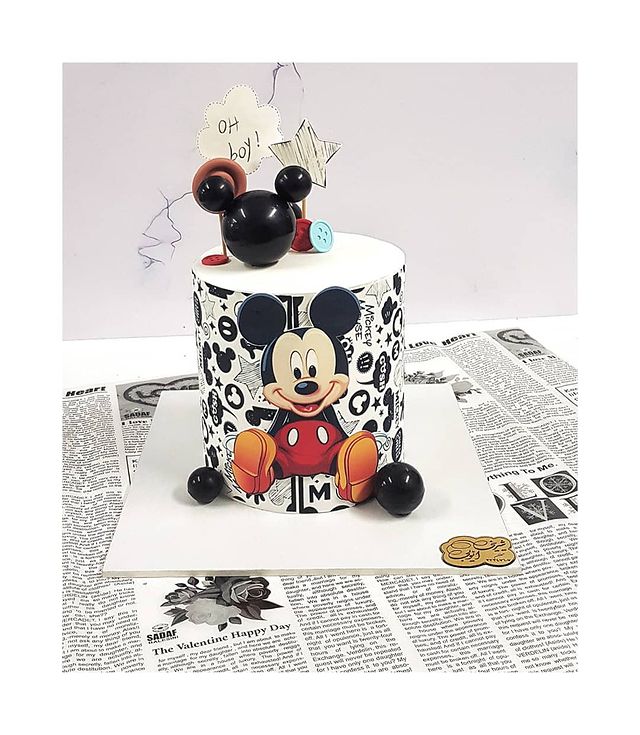 This Mickey Mouse cake has a mickey head on the top. Mickey is painted on the wide of the cake. Two black balls beside the cake match the Mickey head. These really draw attention to Mickey's ears .
In addition, a print pattern with Mickey heads are all around him.
This wonderful cake was made by Saeed Ahmadian4.
For Mickey Mouse party ideas, take a look at
this Steamboat Willie Mickey Mouse cookie