These blue Snoopy Christmas cookies feature him and Woodstock.
These wonderful cookies were made by Andre Cookies.
Santa Snoopy is carrying a green sack of toys on his back on one cookie.
A Snoopy snowman cookie is wearing a red and white scarf and a red hat.
Snoopy's red doghouse has Christmas lights with Snoopy on top on another cookie.
Snoopy is wearing a red and white Santa hat and a red scarf with Woodstock waling behind him on another cookie.
Woodstock has a green Christmas tree appearing in his bird's nest. He is hanging a red stocking on the nest. Snoopy is standing on the ground beside it on this Christmas Snoopy cookie.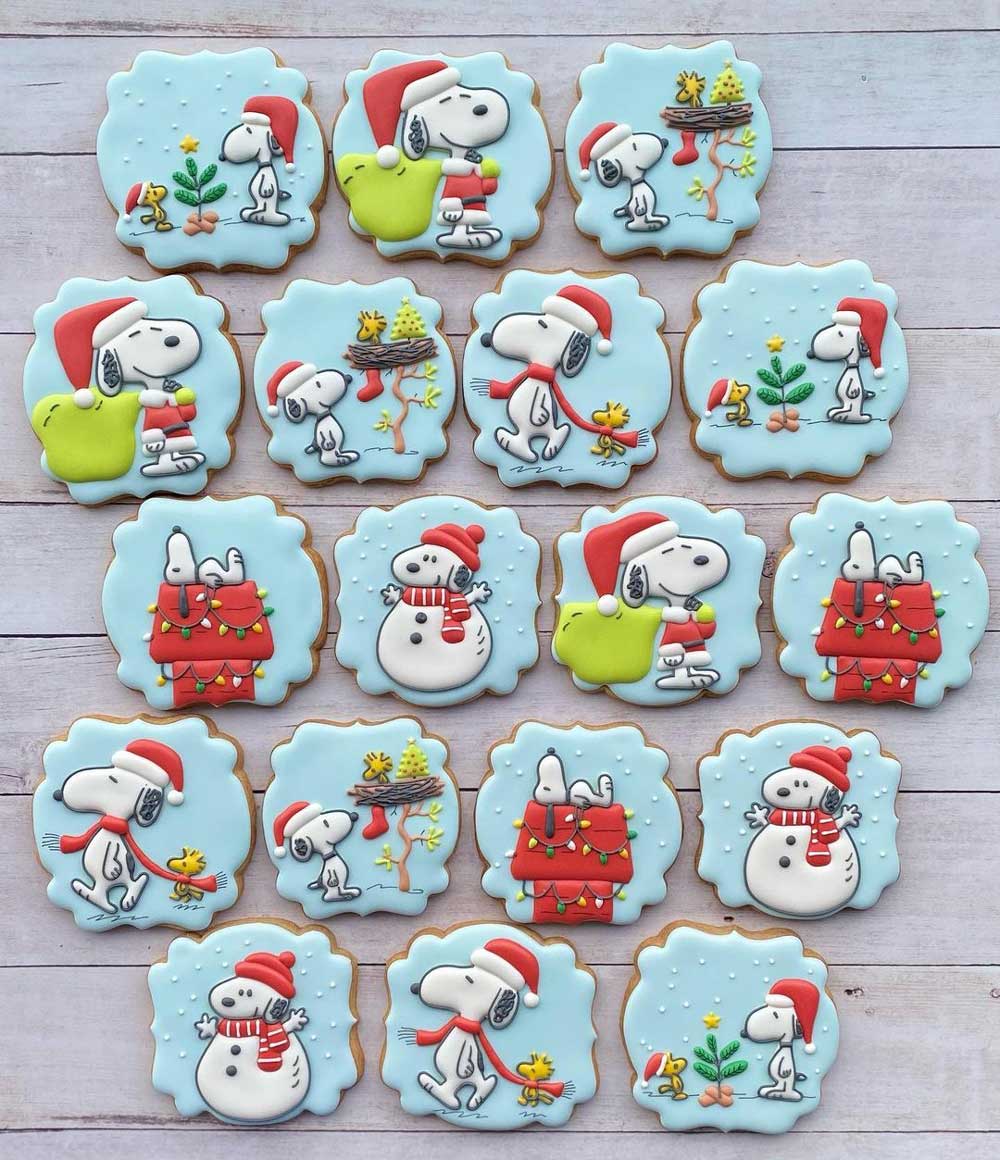 For more Christmas Treats check out these wonderful Snoopy Christmas Cookies.