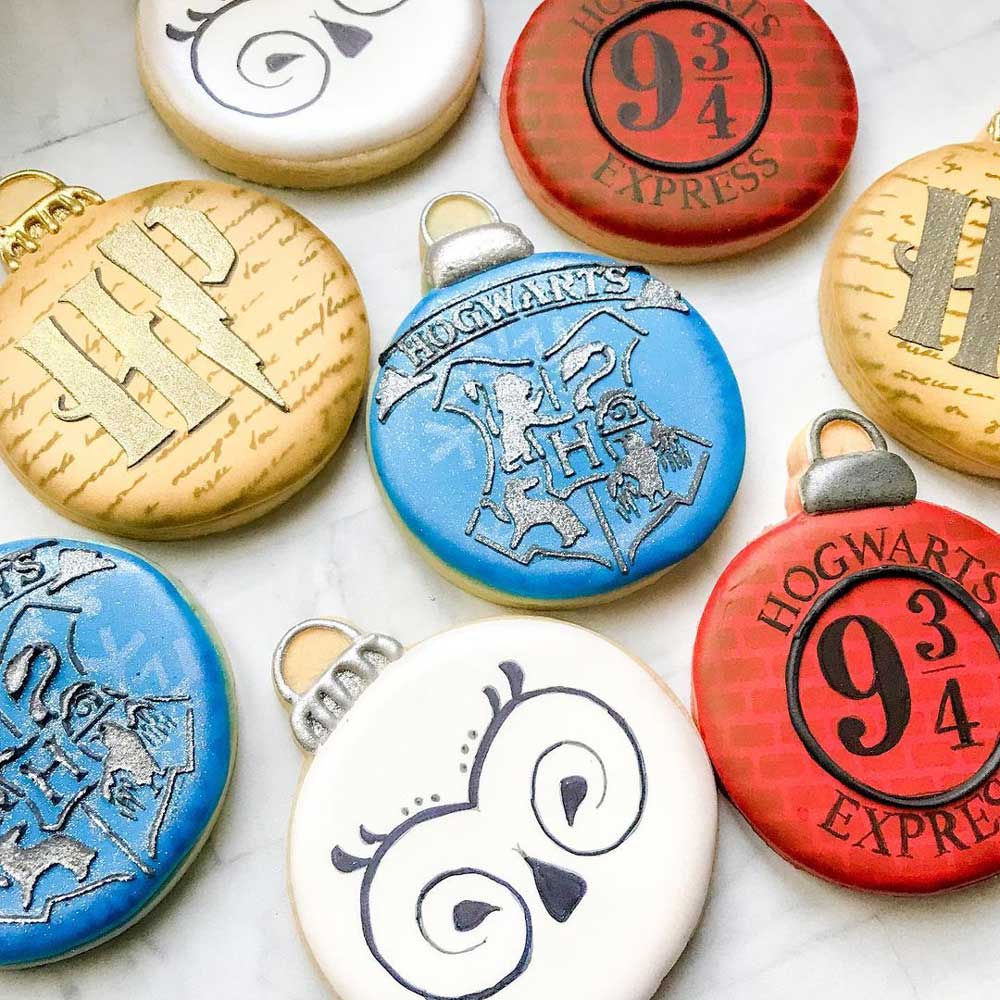 These Hogwarts Christmas ornament cookies are red, blue, white, and parchment brown.
These wonderful cookies were made by The KreMarie.
The blue ornament cookie has the Hogwarts crest in silver. The red ornament cookie has the 9 3/4 Hogwarts Express logo. There parchment cookie has gold HP Harry Potter initials. In addition, the white Hogswarts Christmas ornament cookie has a stylized drawing of Hedwig.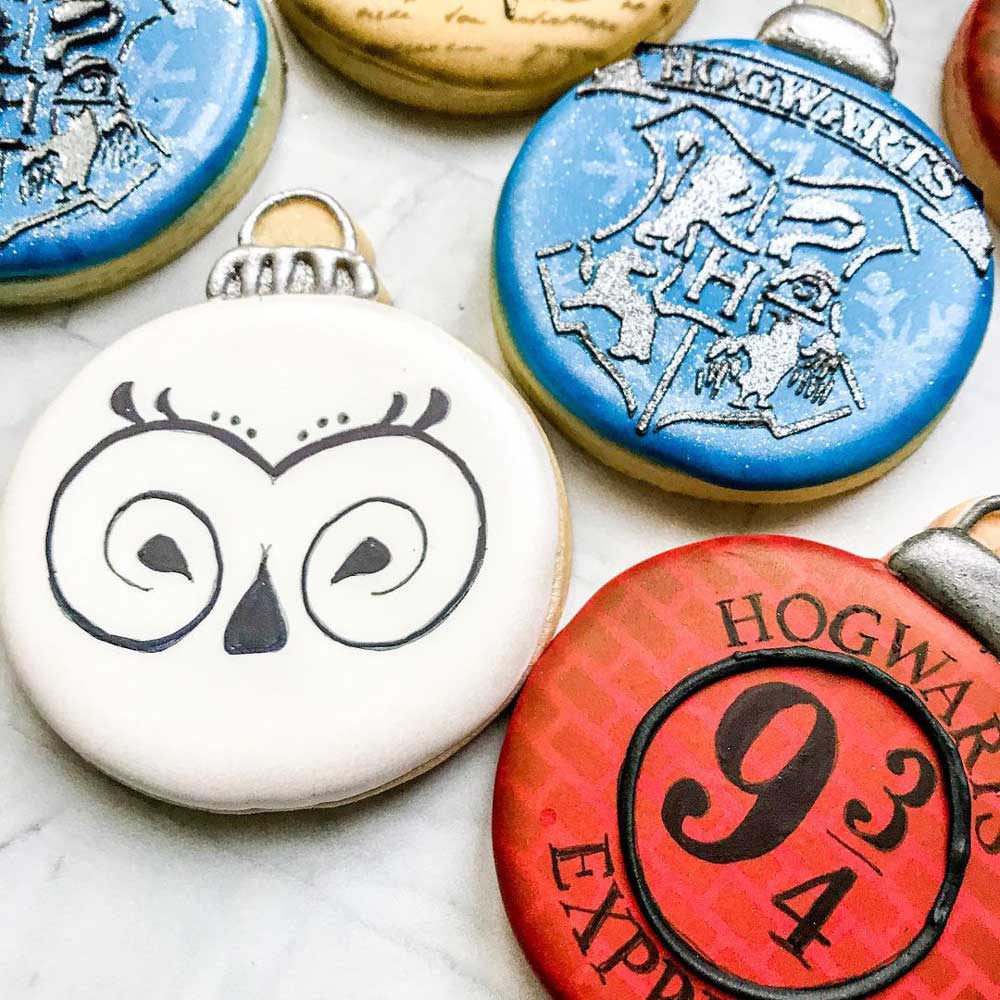 Also, check out these wonderful Christmas Cakes and Cookies.
More terrific Harry Potter Cakes and Cookies