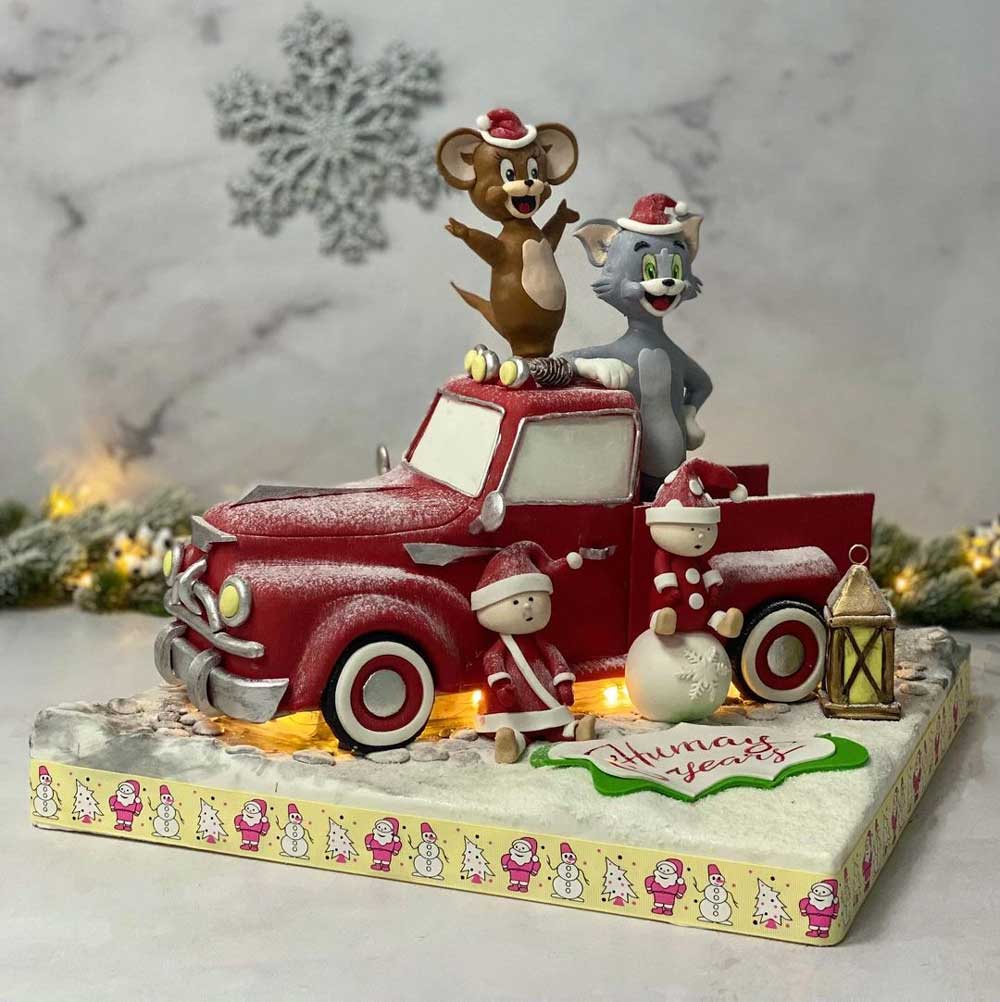 This Tom and Jerry Christmas Cake features an old red pickup truck sculptured cake with fondant figures of Tom and Jerry.
The pickup has white snow on the hood and fenders. Tom and Jerry are standing on top of the truck. They are wearing red and white Santa hats. I love the detail of the lights and tires on this sculpted cake.
This wonderful cake was made by Javelin Patisserie.
Two small children in front of the truck are dressed in red Santa suits. The red matches the red of the truck.
Yellow lights are shining on the ground under the truck.
More Pop Culture Christmas Cakes and Cookies:
SpongeBob and Patrick Christmas cookies