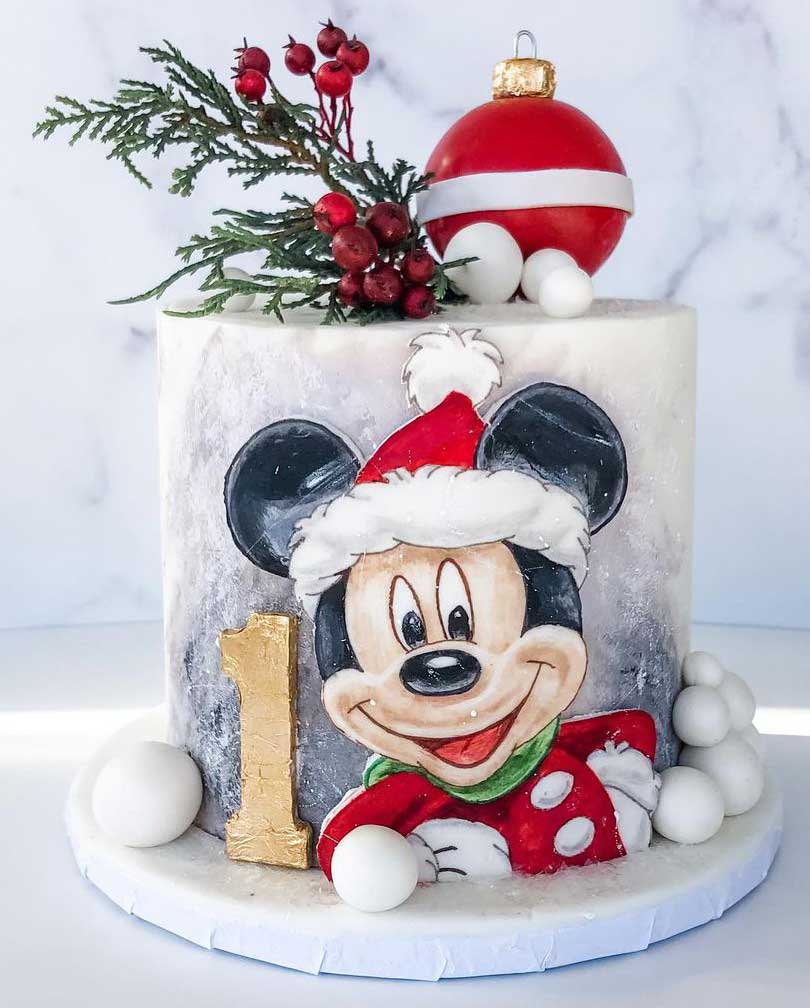 This Santa Mickey 1st Christmas Cake has Mickey hand-painted on the side of the cake. A grey background is behind him.
This wonderful cake was made by The Fox and the Cake.
A red chocolate Christmas ornament is on the top of the cake. Green holly with red berries is beside the ornament.
Snowballs arena the top of the cake and on either side of Mickey.
The snowballs, holly, and gray background give the entire scene a nice winter outdoor appearance.
More Disney Christmas Cakes:
Santa Stuck in Minnie's Chimney cake