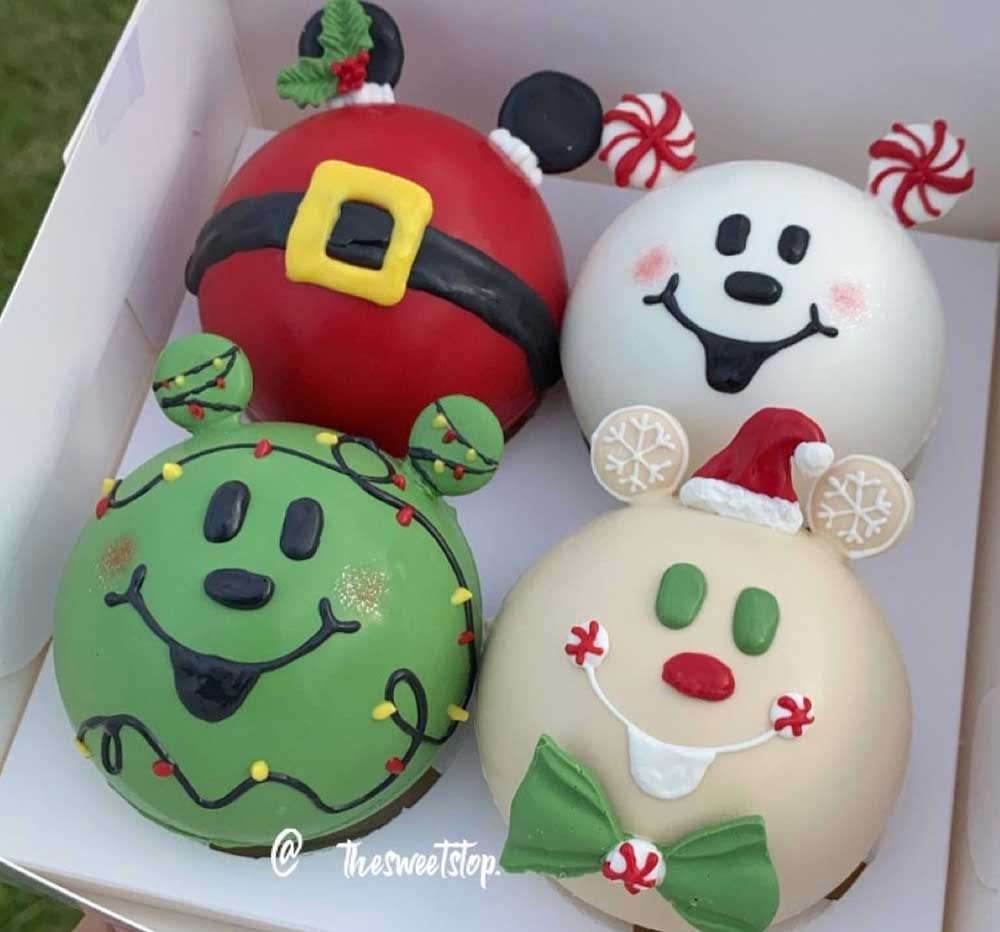 These Mickey Mouse Christmas Cocoa Bombs have Mickey ears and faces. These wonderful Christmas treats were made by The Sweet Stop. The first cocoa bomb is red with a black belt with a gold buckle like a Santa's outfit. The second one is green with Christmas lights like a Christmas tree. The third one is white with a Santa hat and snowflake ears. The fourth one is a snowman with candy cane ears.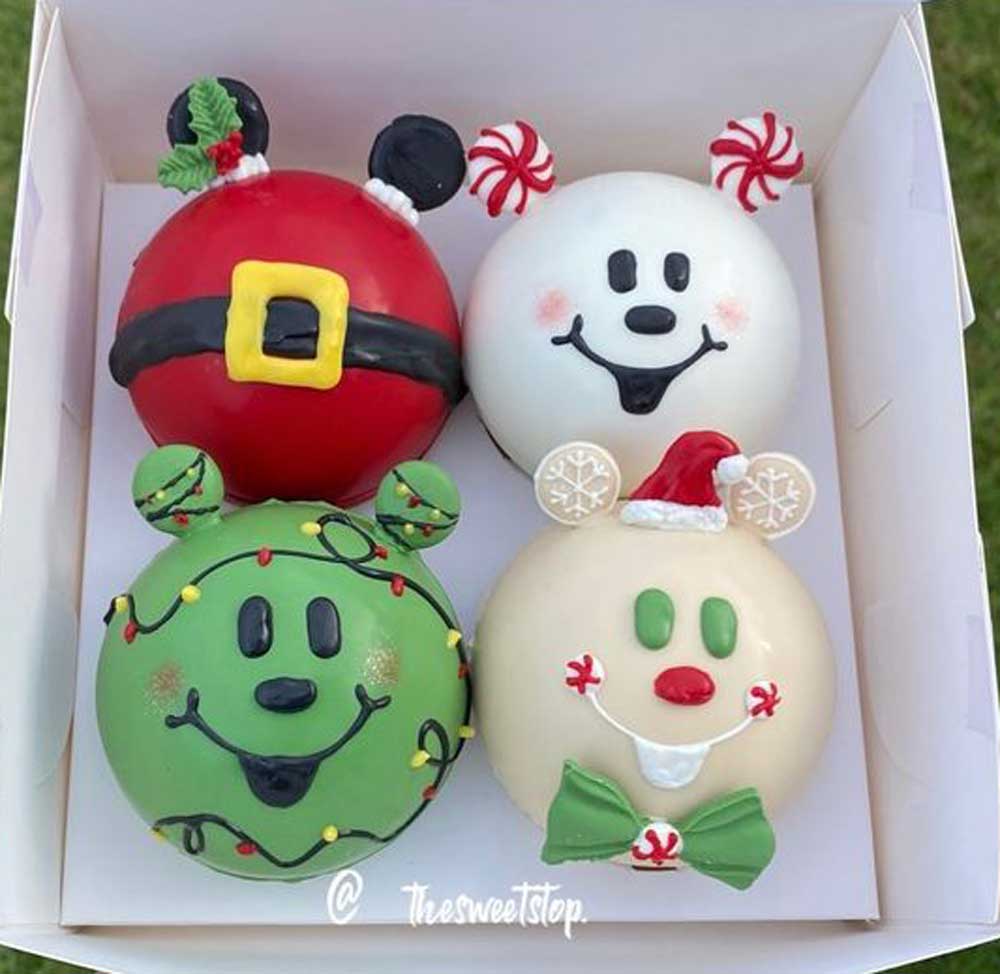 In addition take a look at these terrific Disney Christmas Cakes and Disney Christmas Cookies
Mickey Mouse Snowman and Disney Train with Goofy, Mickey, Minnie, and Donald cake.
Santa Mickey at Minnie's house cake
Santa's stuck in Mnnie's chimney cake