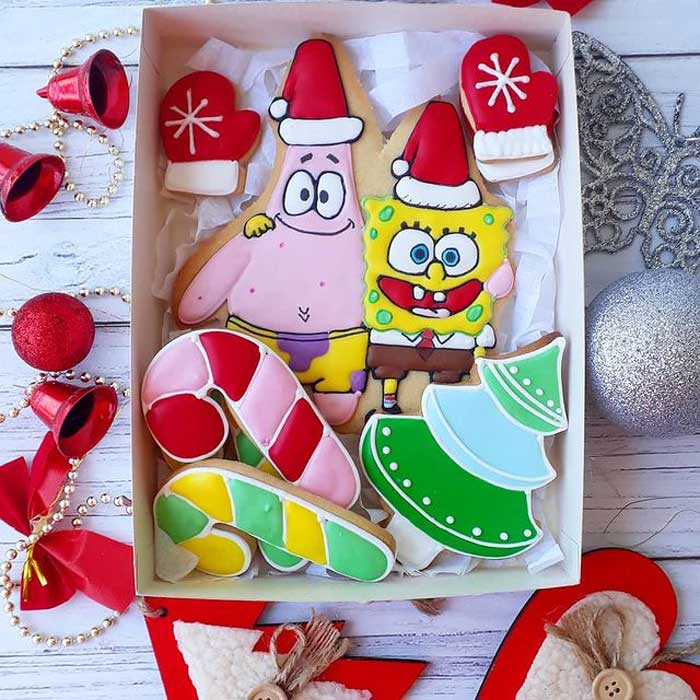 These SpongeBob Christmas cookies feature SpongeBob and Patrick wearing Santa hats.
This wonderful cookies were made by La Media Naranjaiqq.
In addition, a pink and red candy cane cookie and a green and yellow candy cane cookie are part of this cookie set.
Moreover a green and blue Christmas tree cookie is there too.
In addition, 2 red oven mitts make this set festive.
For SpongeBob party ideas, take a look at
these SpongeBob Rice Krispies Treats
this sculpted steampunk SpongeBob cake