This Santa Baby Yoda Pie was made entirely of fresh fruit. It could also be called a Santa Baby Yoda Fresh Fruit Platter.
This wonderful food art was made by Edible Food Art for Kids.
His face, ears, and feet were made using green melon. His hat and jacket are red watermelon.
The white around his sleeves and cap are white melon. His eyebrows are kiwi. In addition, his yellow scarf looks like pineapple.
Moreover his eye look like black grapes and his nose looks like a blueberry. It's amazing that fresh fruit can be put together into such a cute Star Wars figure.
Furthermore, the background is black and white sesame seeds.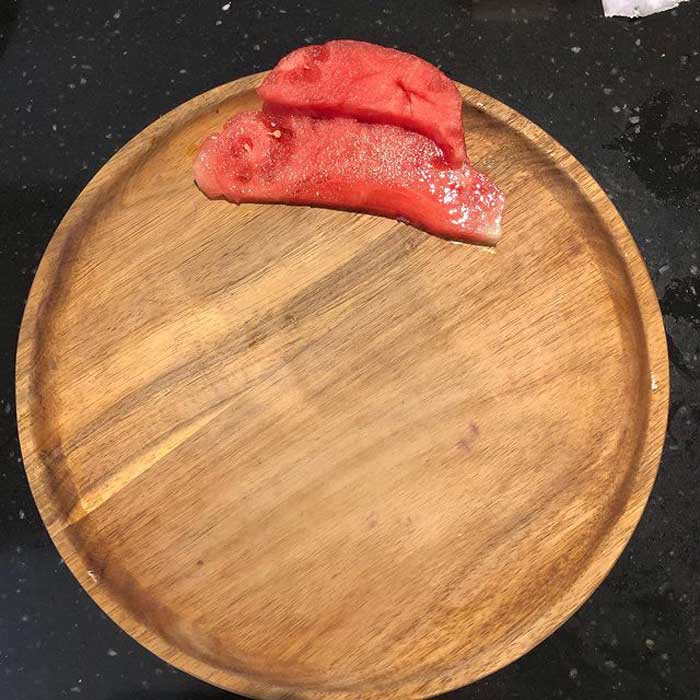 Here's the start of this edible creation.
Also, take a look at these Baby Yoda cakes and cookies.
these cute Baby Yoda cookies
this Mandalorian cookie
and this dimensional Baby Yoda cake.