This Cogsworth, Lumiere, & Chip cake has a terrific figure of Cogworth at the base. He is holding the red rose in his hand as petals are falling to the ground. Chip is standing on top of him, and Lumiere is at the very top of the cake.
This wonderful cake was made by Madl Creations.
The cake board is decorated like a ceramic tiled floor of the castle.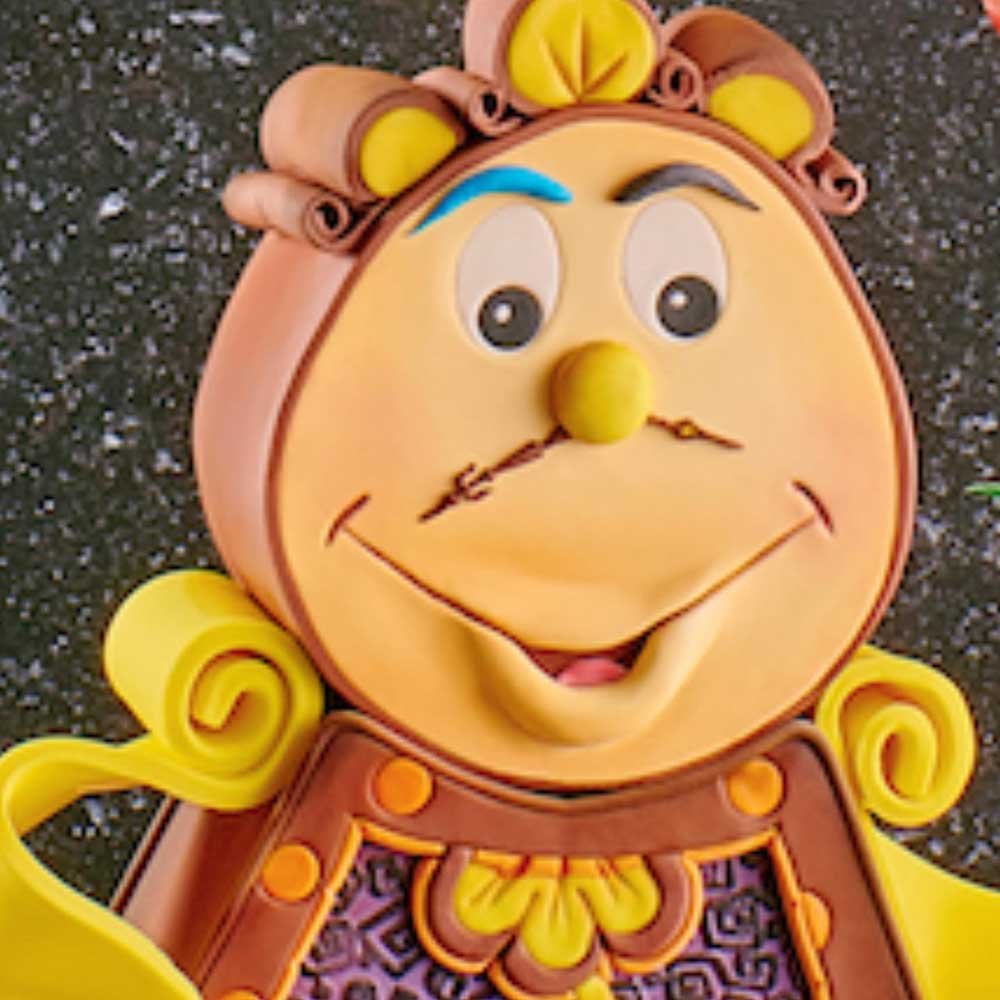 Here's a close-up of Cogworth. I wonder if some of these Beauty and the Beast characters are made using Rice Krispies Treats.
For more Beauty and the Beast party ideas:
Lumiere sculpted cake features Lumiere and FiFi a feather duster.
Adorable Beast takes a bubble bath cake