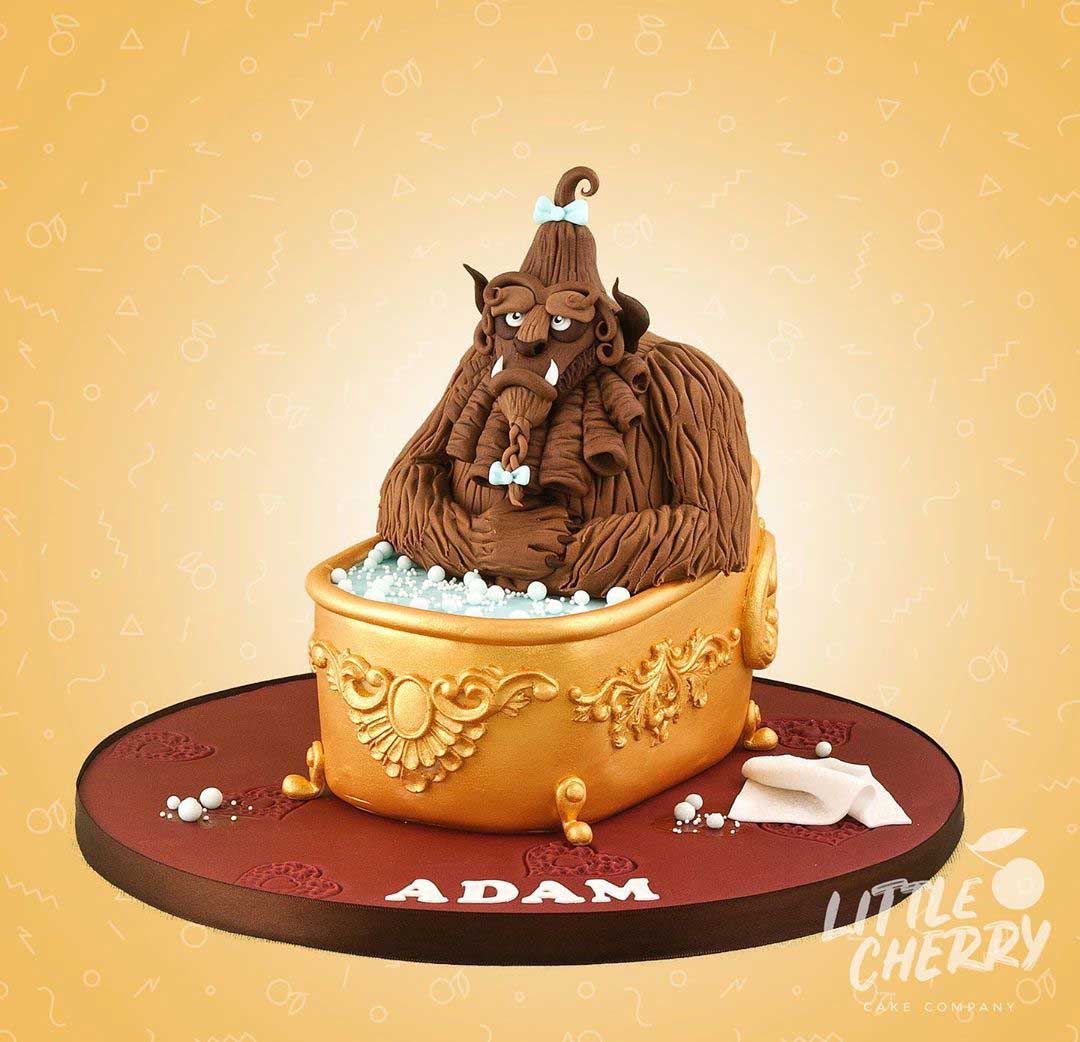 Beast Takes a Bubble Bath Cake
This Adorable Beast Takes a Bubble Bath Cake is a terrific rendition of him in fondant form.
This wonderful cake was made by Little Cherry Cake Company.
I love his facial expression. He looks almost a little embarrassed.
I really like the composition of this cake.
Firstly, the bathtub is painted gold. It would fit perfectly in the Beast's castle in Disney's Beauty and the Beast animated feature.
Secondly, the Beast is shown from the waist up. This eliminates the need to sculpt his legs and feet. You can also concentrate on the expression on his face, which this cake has done perfectly.
Thirdly, the maroon color of the cake board contrasts well with the brown of the Beast's fur and the gold of the tub.
Here's a front view of him.
Beast in the Bath Tutorial
Here's a terrific tutorial on how Tracey made this cake. She shows step by step how she started with a stacked 4 inch cake, then carved it into the shape of the tub and the Beast's body. Next she covered the pieces in fondant and added all of the features.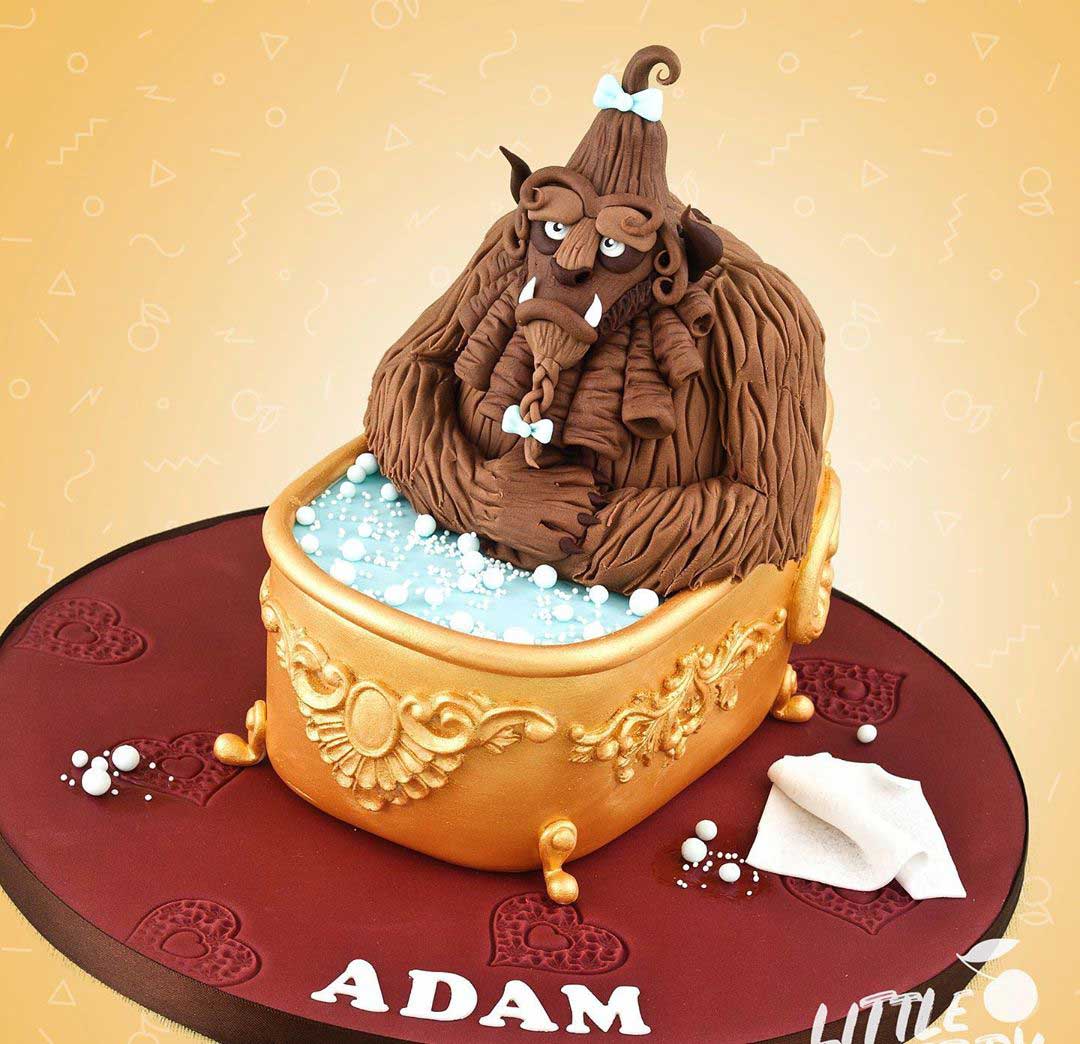 She made this cake for her husband's birthday. His name is written is white letters on the cake board. I like the embossed hearts on the cake board. It's a nice way to say I love you and Happy Birthday at the same time.
In addition, there are a few soap bubbles and a towel near the tub.
You may also enjoy these Beast and Belle cupcakes.
Also, check out these wonderful Beauty and the Beast Cakes and Cookies.