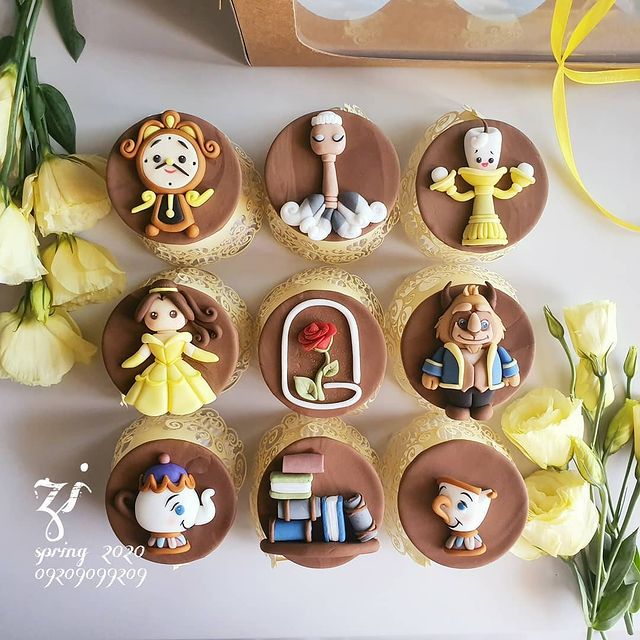 Beauty and the Beast cupcakes
These cute Beauty and the Beast cupcakes feature many of the main characters.
These wonderful cupcakes were made by Zi HappyBoxes.
They each have a brown background.
Each cupcake has a cute version of the character.
I like the way the cupcakes are grouped by characters that are associated together.
The first cupcake is Cogsworth. The second cupcake is Fifi, and the third is Lumiere.
I like the banter between Cogsworth and Lumiere.
Moreover, the second row of cupcakes has Bell as the first cupcake. The red rose is the second cupcake, and the Beast is the third cupcake.
Furthermore, the last row has a Mrs. Potts Cupcake, a library cupcake, and a Chip cupcake.
In addition, I like the detail of these cute versions of these Beauty and the Beast characters.
Also, check out these wonderful Beauty and the Beast Cakes, Cupcakes, and Cookies.