Captain Hook Cake
This Splendid Captain Hook Cake shows him caught by Tick-Tock the crocodile.
This wonderful cake was made by Mr Sugar Ciok.
It features a variation on the original story. The original story shows the crocodile Tick-Tock swimming around in the ocean. Since he has swallowed an alarm clock, Captain Hook can hear him coming.
In this version, Mr. Crocodile is coming out of the alarm clock, and he has just captured Captain Hook in his mouth.
I wonder how Captain Hook will get away this time.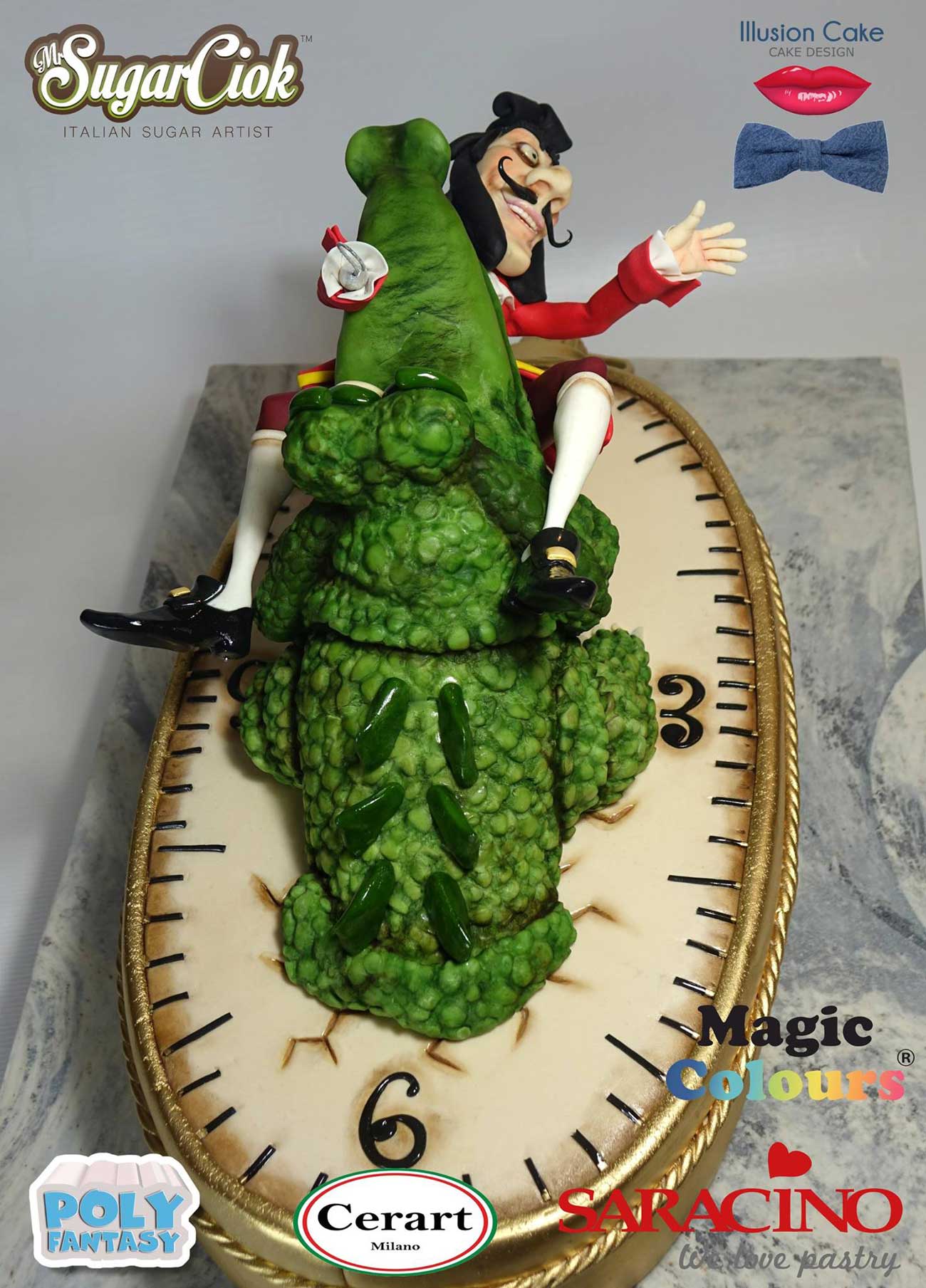 The cake is composed of 3 main elements.
Firstly, the bottom half of the cake is a fancy clock with a gold case. The numbers and minute marks are on the face of the clock. The clock face has been aged with golden brown hues and the center is cracked where the crocodile has broken through.
Secondly, the Crocodile is on top of the clock. Tick-Tock's crocodile skin is green and bumpy, and there are 6 raised ridges on top.
Thirdly, Captain Hook's figure is a terrific life-like edible fondant or sugar paste version of him.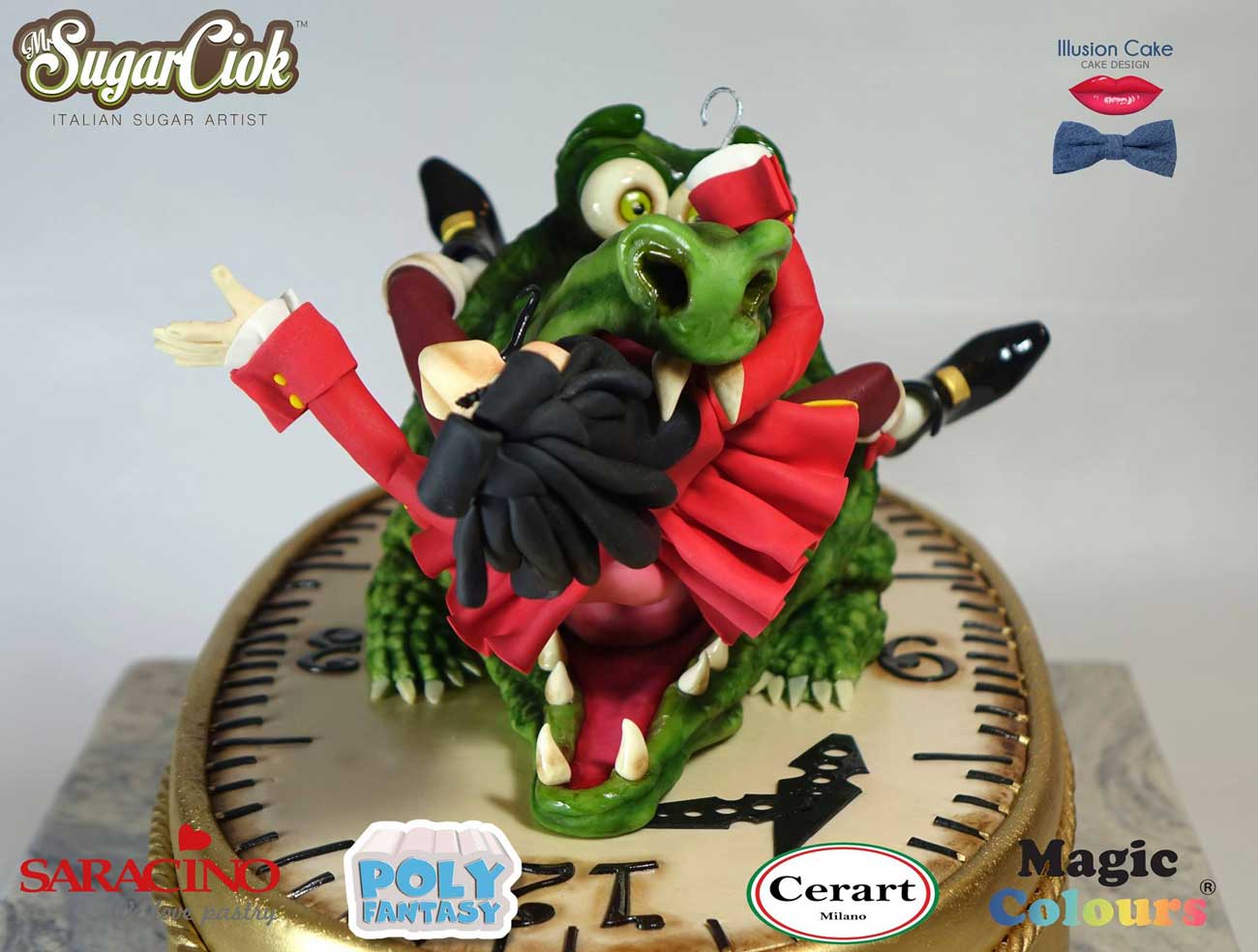 When I see this cake, I think of the song where Tick-Tock is chasing Captain Hook, and he catches him several times, but the Captain always manages to get away.
Here's the song.
Never Smile at a Crocodile
Never smile at a crocodile
No, you can't get friendly with a crocodile
Don't be taken in by his welcome grin
He's imagining how well you'd fit within his skin
Never smile at a crocodile
Never tip your hat and stop to talk awhile
Never run, walk away, say good-night, not good-day
Clear the aisle but never smile at Mister Crocodile
To see more Captain Hook, check out these wonderful
.