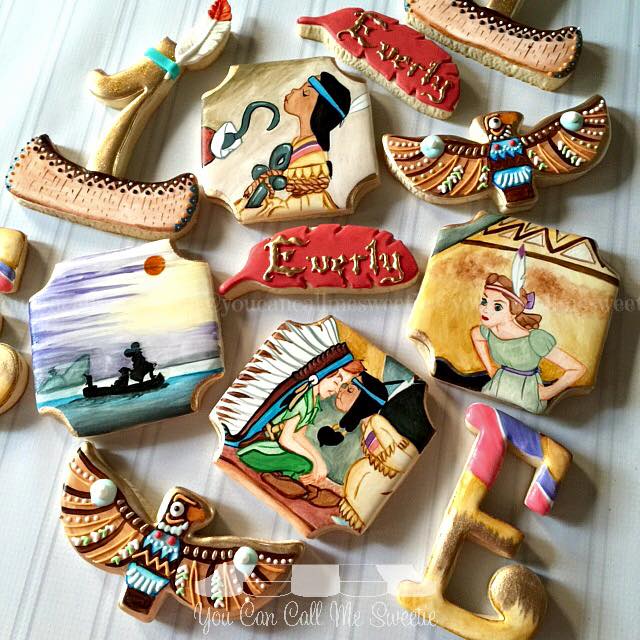 These superb Peter Pan, Wendy, & Princess Tiger Lily Cookies were made by You Can Call Me Sweetie.
Peter Pan is wearing an Indian headdress. He is sitting in front of Princess Tiger Lily on one cookie.
Tiger Lily is on another cookie. She is a friend of Peter Pan in Neveland.
Another cookie has a silhouette of Captain hook riding in a canoe looking for Peter Pan.
Captain Hook has captured Tiger Lily on another cookie.