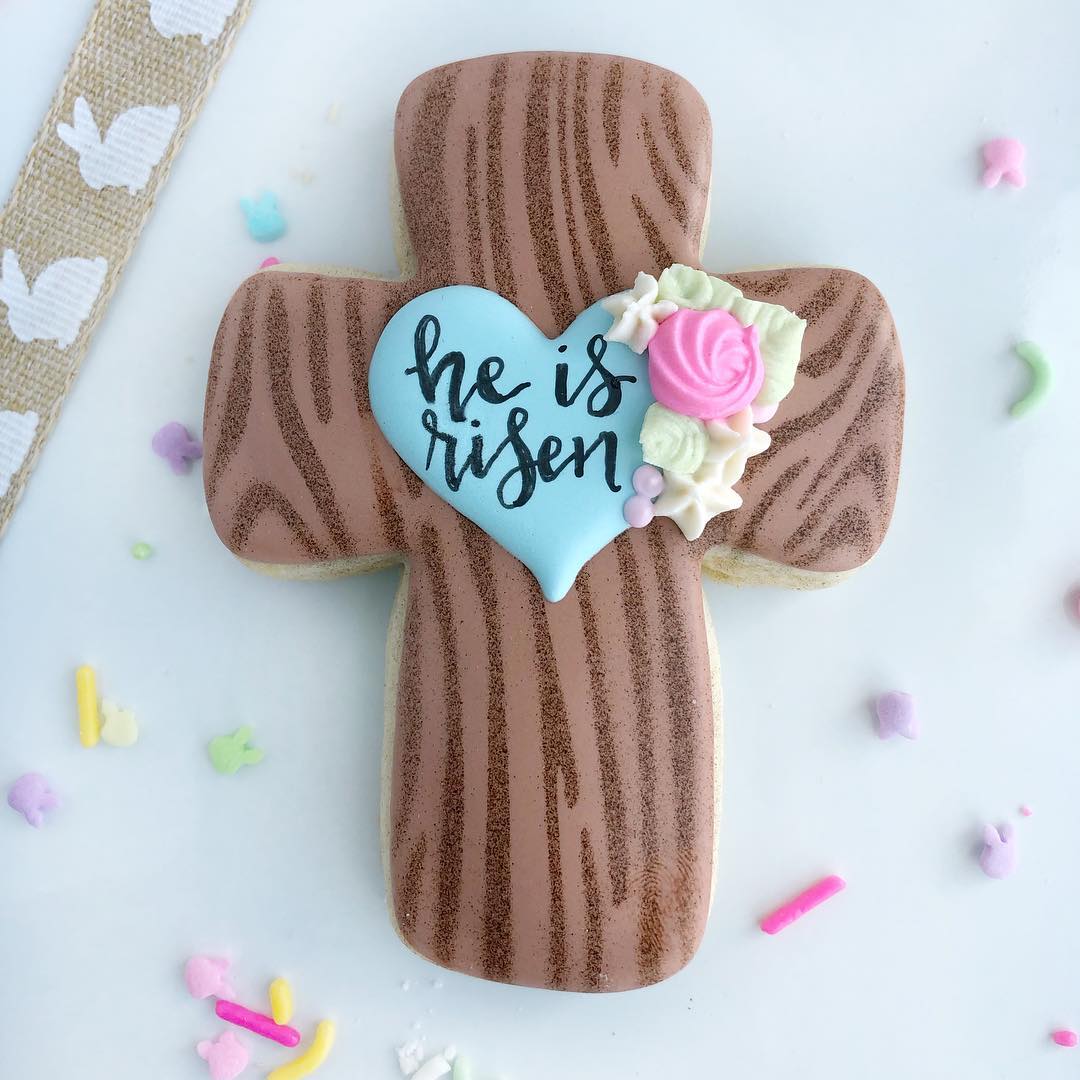 This cookie is in the shape of a cross with a wood grain pattern on it. There is a blue heart in the middle with flowers. It has the words, He is Risen.
This wonderful cookie was made by Cookies and Cuts.
The angel said to the women,
"Do not be afraid, for I know that you are looking for Jesus, who was crucified. He is not here; He has risen, just as He said."
Matthew 28:5-6a
New International Version®, NIV®.
Copyright © 1973, 1978, 1984 by Biblica, Inc.™
May the peace and joy of Jesus resurrection be with you today and always.
Happy Easter