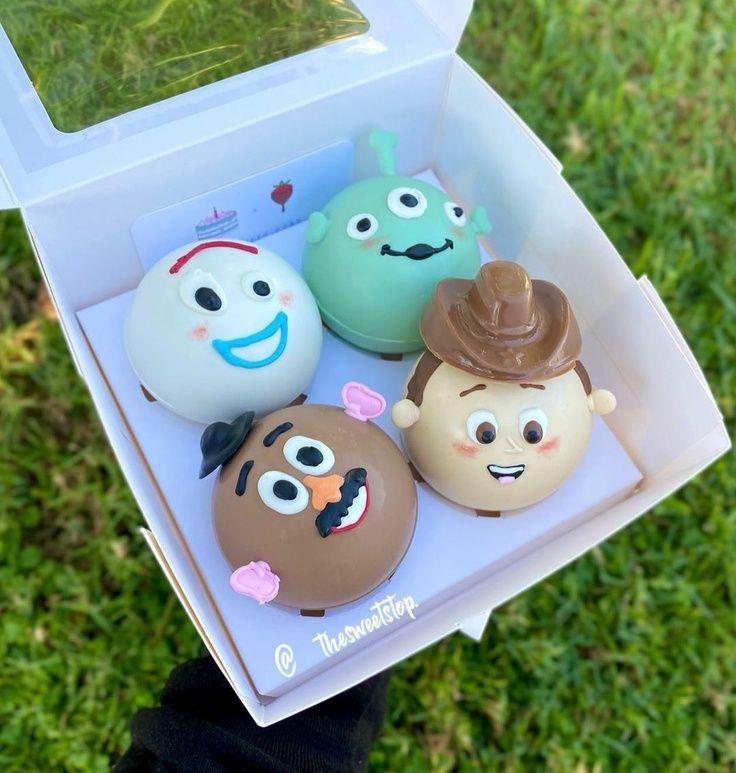 These wonderful Toy Story Hot Chocolate Bombs were made by The Sweet Stop. They feature Forky, a Little Green Man, Mr. Potato Head & Woody. They attention to detail on these is wonderful. Woody has a chocolate cowboy hat. Mr. Potato Head's ears look like little plastic pieces stuck to his head.
To use one of these, warm your milk separately. Put one hot chocolate bomb in the bottom of your mug. Pour the hot milk into the mug. The milk will melt the chocolate. Stir and you have delicious hot coco.
At Christmastime, Walt Disney World sells the yummiest white hot chocolate powder. If they used that as the filling, Disney could sell a ton of these at their parks.
Looking for more Toy Story Treats? They're better than a snake in your boot!