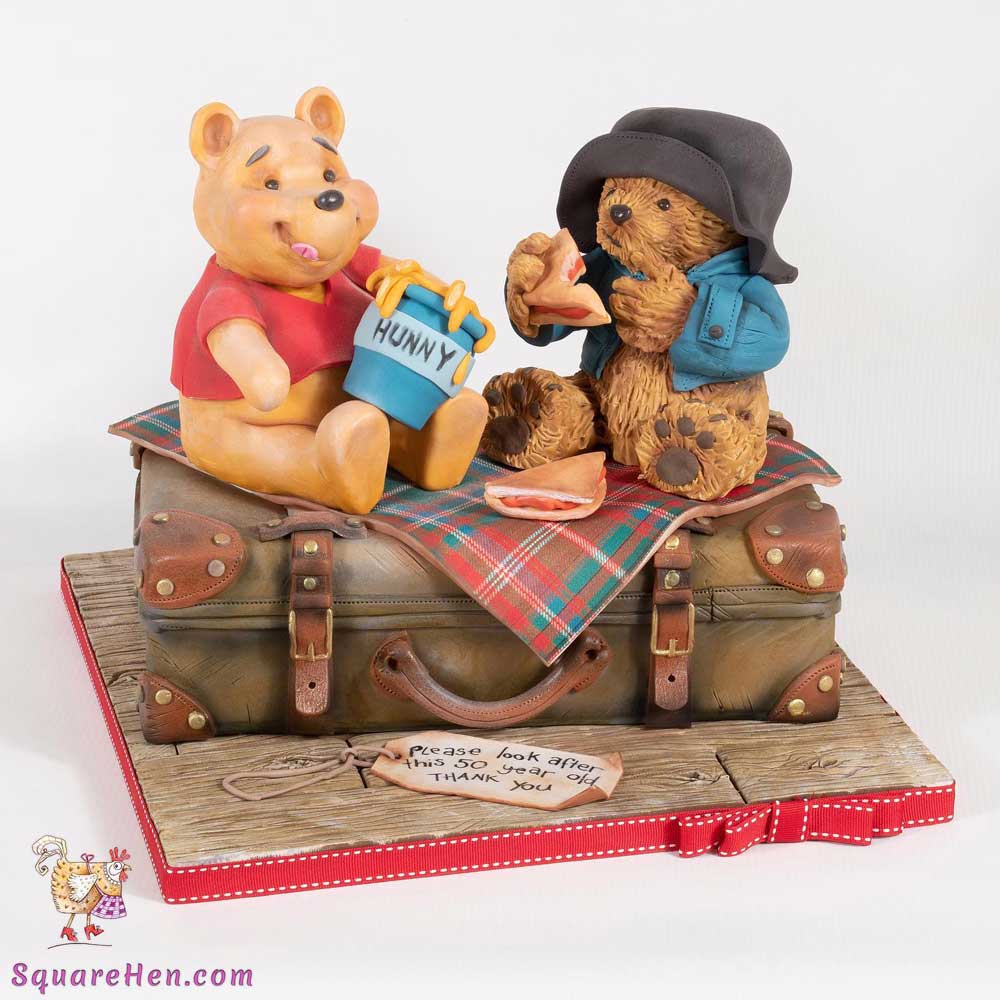 This Pooh and Paddington Bear Cake features them sitting on a travel suitcase. Pooh is eating Hunny from a blue Hunny Pot. Paddington Bear is eating a marmalade sandwich.
This wonderful cake was made by Square Hen. The travel suitcase was made using chocolate cake. The bears are made from modeling chocolate.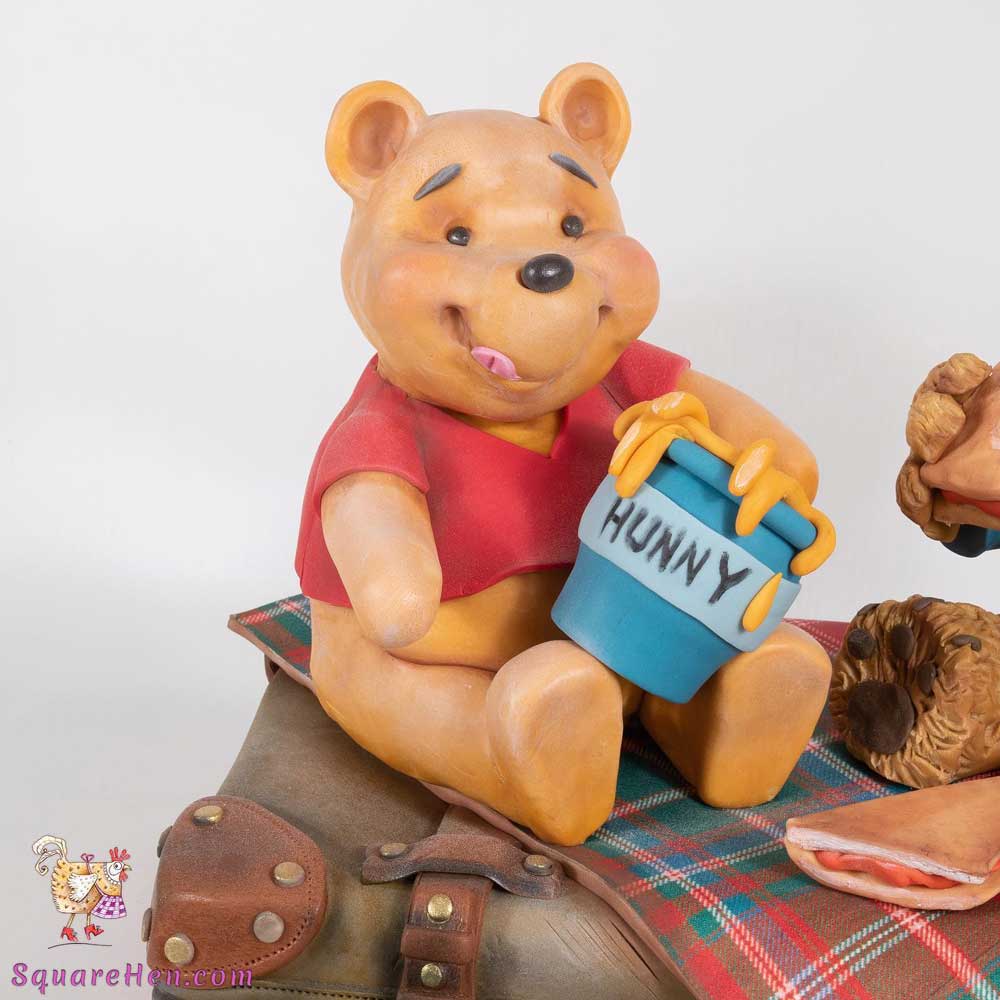 Here's Pooh holding the blue Hunny Pot.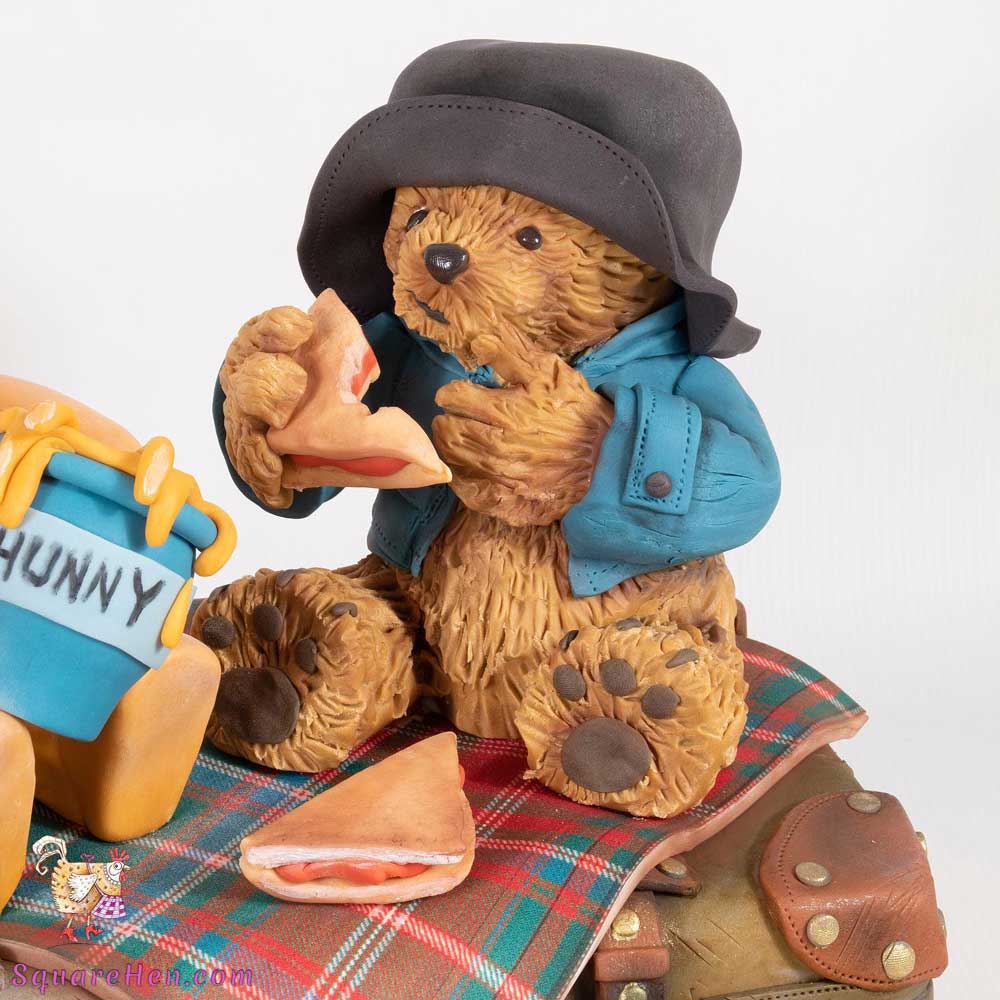 In addition, here's Paddington Bear eating a marmalade sandwich with another one on the plaid picnic blanket in front of him.
A tag on the suitcase says Please look after this 50 year old Thank you.