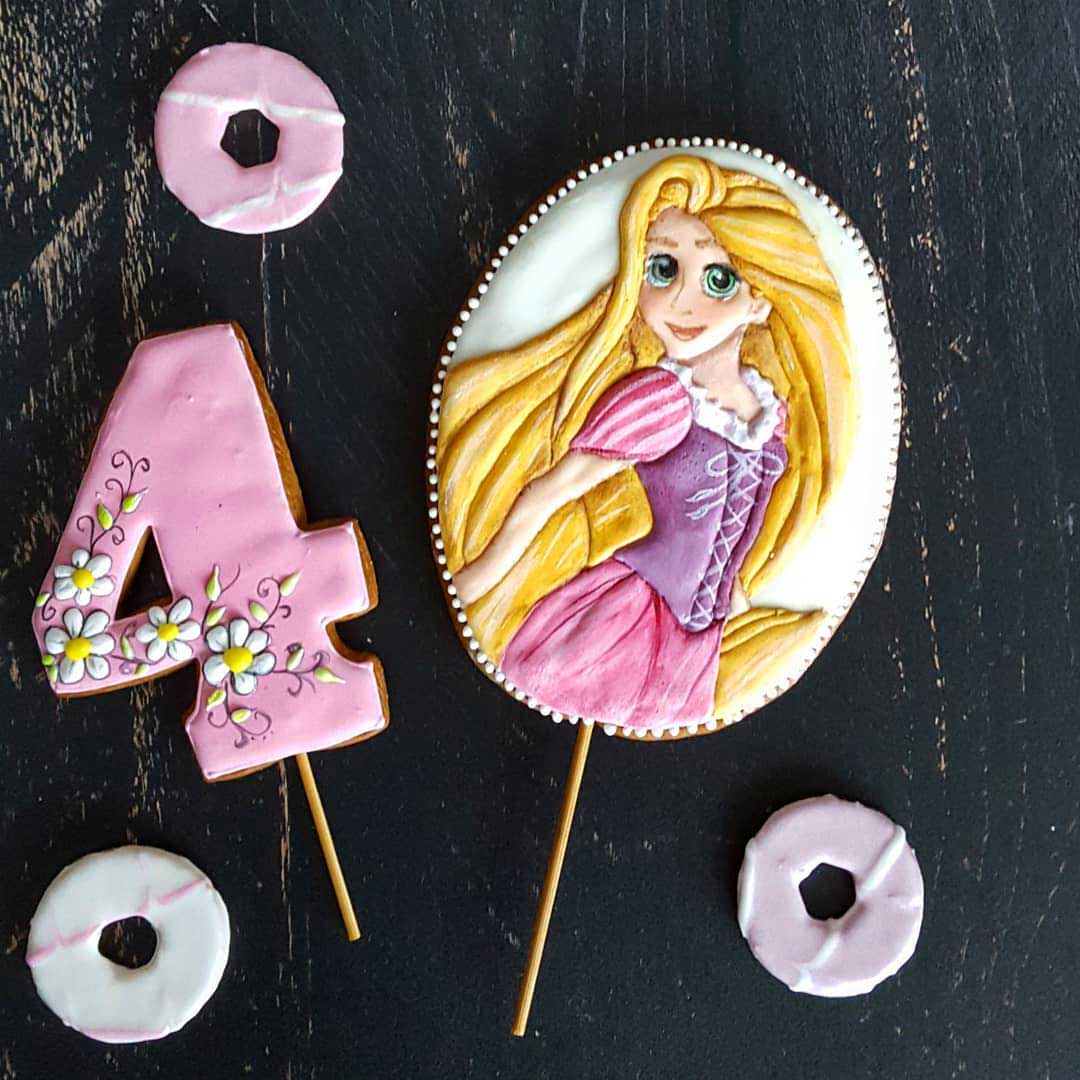 This Rapunzel cookie is the centerpiece for the 4th birthday cake below. The cookies were made with royal icing and hand-painted.
These wonderful cookies and cake were made by Queen Bee Cakes.
This baker often makes cake with layers of mousse and cake. They look really yummy. The Rapunzel cookie and the number 4 cookie are the focus of the top of the cake. Pink macarons are also on the top of the cake. The sides of the cake are purple, pink, and yellow.
For more Rapunzel party ideas:
Tangled Birthday Party with Rapunzel Tower Cake
Marvelous Rapunzel, Flynn Rider, Maximus, and Pascal cookies